Kentucky Senate Advances Sports Betting Bill For First Time Ever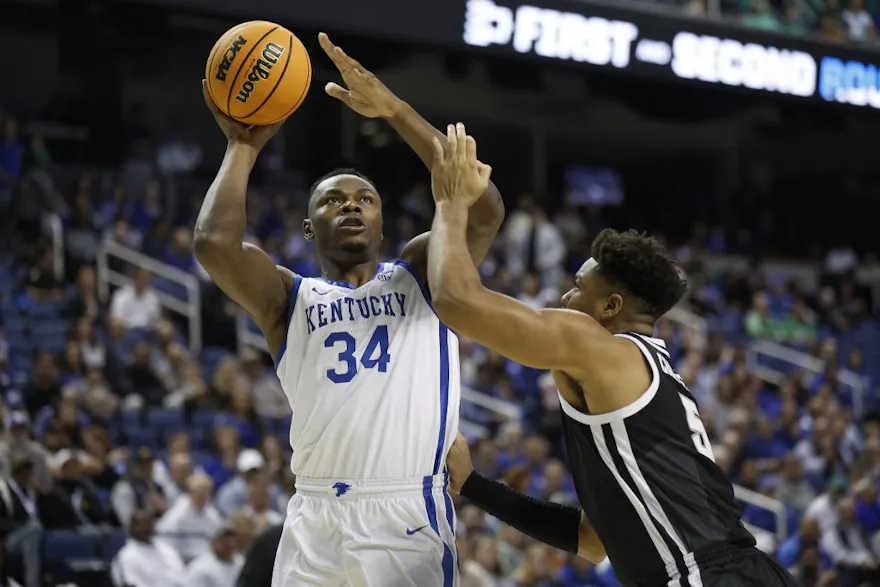 Pieces of legislation related to sports betting have been introduced to the Kentucky General Assembly since 2018 but have failed to gain support on the Senate floor – until now.
A bill to legalize sports betting in Kentucky actually passed a Senate committee for the first time ever last week. The Senate Occupations and Licensing Committee - which includes many social conservatives who are wary of expanding gambling - voted 9-1 to advance House Bill 551.
The bill would allow people to bet on events using a computer, phone, or mobile device or by going to a horse track-owned facility in Kentucky. Professional sports, college sports, amateur sports (not including events with individuals under 18 years of age), international sporting events including the Olympics and soccer's World Cup, and esports would all be in play.
The nine horse racing tracks in the state would be able to pay $500,000 up-front licensing fees and annual renewal fees of $50,000 to receive sports wagering licenses. Online sports betting sites like FanDuel and DraftKings will also be allowed to operate in Kentucky after reaching a partnership with one of the horse tracks.
The participating tracks could contract with up to three sports betting operators to provide sports wagering services at the tracks themselves or through online and mobile applications.
This would pave the way for as many as 27 of the best sportsbooks in the industry to enter the Kentucky sports betting arena, and they'd pay a $50,000 fee for an initial license and a $10,000 annual renewal fee to do so. The Kentucky House previously passed HB 551 on March 13 on a 63-34 vote. Past efforts to legalize sports betting in Kentucky have made it through the House, but eventually died in the Senate.
Senate Majority Floor Leader Damon Thayer called this a "big step" for finally making Kentucky sports betting a reality. Under the bill, the Kentucky Horse Racing Commission (KHRC) would regulate sports wagering operations.
Economic breakdown of Bill HB 551
Adjusted gross revenue would be taxed at 14.25% for online bets and 9.25% for in-person wagers. Senate Rep. Michael Meredith, the bill's primary sponsor, cited an estimate that once fully implemented, sports betting in Kentucky could bring in roughly $20 million in annual tax revenue. 2.5% of the taxes collected would go to a problem gambling fund and the bulk of the remaining tax revenue would go to supporting the state's pension system.
Kentucky has a long tradition of legal horse wagering and added slot-like historical horse racing at racetracks in recent years, but it has never had dedicated funding for problem gambling. Meredith also presented that the American Gaming Association (AGA) estimated that $1.1 billion is illegally wagered annually within Kentucky.
GeoComply – a geolocation compliance and security provider to the sports betting industry – has also reported that 181,000 Kentucky residents attempted over five million bets in neighboring states during the 2022 NFL season. Six of the seven states bordering Kentucky have some form of legal sports wagering.
When the Ohio sports betting market launched in January, 58,000 people in Kentucky tried to place over one million bets in the neighboring state's first month of legal sports betting.
The path ahead for Kentucky sports betting
HB 551 needs 23 votes in 2023 because revenue-producing bills have a higher threshold in odd-numbered years. In an even-numbered year, only 20 votes would be required for passage.
The extra three votes required in 2023 are proving to be a challenge, and if supporters do in fact manage to get the votes needed, there likely won't be much wiggle room.
In 2022, HB 606 - a similar sports wagering bill - passed in the House by a 58-30 vote but didn't receive support in the Senate. Lawmakers opposed HB 606 over concerns it could damage the moral standard of the state and have a negative impact on children and their families. Over half of American adults now live in a state with an active legal sports betting marketplace, so Kentucky remains in the minority of states lacking this access nonetheless.
The Kentucky Senate will take a veto recess after March 17. The legislature returns on March 29, creating two busy days for the group to attempt to pass this and additional bills. Time is of the essence for HB 551 to pass as the current legislative session ends on March 30. If the bill reaches Governor Andy Beshear's desk, he's likely to sign it, as the governor has been outspoken in his support of legalized sports betting in Kentucky.
Should the bill get signed into law, the KHRC must promulgate regulations to establish a fully functional sports wagering system within six months of the act's effective date.