Indiana Sees Month-Over-Month Increases in Sports Betting Handle and Revenues in August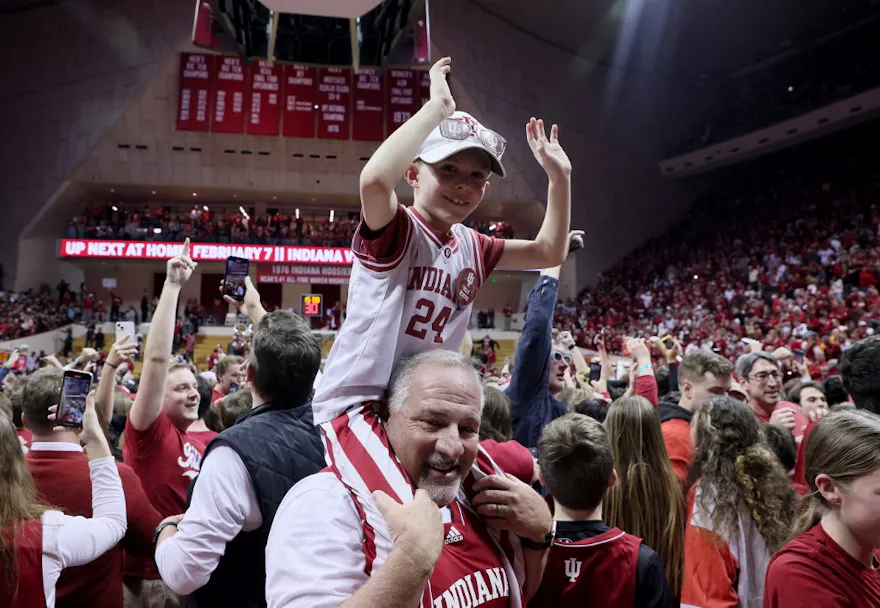 The annual summer slump for Indiana sports betting and the state's betting sites ended early, according to the Indiana Gaming Commission's August report.
Instead of August representing the low point for sports betting and the best sportsbooks in the Hoosier State, Indiana followed a developing national trend of increases in both handle and revenues for its sports-betting providers.
A dip in hold rate for Indiana sports betting apps and the retail providers dampened the overall profits for the Indiana scene. But any increases from July to August are a welcome sign for an industry that will add rocket fuel to its situation thanks to the start of the NFL season in September.
Sports betting activity up 16.8%
Indiana regulators reported a $238.1-million handle for August. That's a welcome 16.8% increase from the nearly $203.8 million in July. Year-over-year sports betting activity in August 2023 nearly mirrored the handle from August 2022 when $237.99 million was taken in through Indiana's best sport betting apps.
Indiana's sportsbooks have reported $2.5 billion in bets so far in 2023. That's a somewhat troubling 9.7% lower than the totals reported throughout the first eight months of 2022.
Indiana's sports betting apps were responsible for nearly $229.6 million of the overall $238.1 million August handle.
With August's totals added in, Indiana fell just $11 million shy of a lifetime $13 billion handle, a milestone that has already most likely been eclipsed.
Underwhelming hold rate hinders revenue
Despite an impressive August spike in overall sports betting activity for Indiana, revenues didn't follow the same double-digit increases.
Adjusted gross gaming revenues came in at $23.5 million for August, which is less than a 1% increase from the $23.4 million in July. However, August 2023 revenues are 7.5% less than August 2022 when nearly $26 million in revenues was reported for Hoosier State sportsbooks.
Lifetime revenues for Indiana's best sportsbooks climbed over $1.1 billion with August's figures added in.
The hold rate for Indiana sportsbooks was 9.9% in August, down from 11.5% in July and one full percentage point below the win rate reported in August 2022.
Overall, $2.2 million in taxes was collected from Hoosier State operators for state and local tax coffers during August. Year-to-date, tax contributions of $22.6 million are up $3 million from the same eight-month period in 2022.
DraftKings tops handle battle, FanDuel produces most profits in August
DraftKings Indiana was the most popular Hoosier State sportsbook for the third straight month. DraftKings took in $94 million in bets in Indiana during August with $7.6 million in revenues off of an 8.1% hold.
FanDuel Indiana reported $70.8 million in bets during August, but the book topped the revenue battle with $8.5 million in profits thanks to a 13.1% hold. BetMGM Indiana came third with $20 million in August bets in the Hoosier State, with Caesars Indiana rounding out the top four after $16.9 million in wagers reported.
With September will come an inevitable spike in Indiana sports betting activity, as the NFL provides a spark. However, it seems like a stretch that the Hoosier State will be able to eclipse its record $500,138,648 handle reported in January 2022.
The emergence of sports betting in Ohio and Illinois continues to put a dent in Indiana's legal sports betting scene, and that will likely continue to do so for the foreseeable future.