Fanatics Nets Partnership with Columbus Blue Jackets for Ohio Sportsbook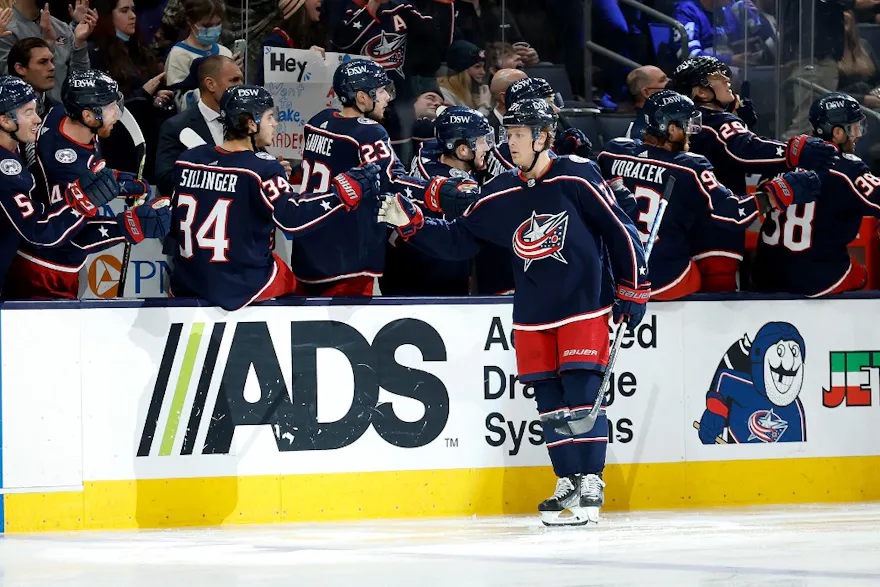 Fanatics is continuing their march toward relevancy in the broad and competitive U.S. legal sports betting industry with an announcement of an agreed partnership with the Columbus Blue Jackets.
Under the agreements Fanatics will launch a retail sportsbook adjacent to the home of the NHL franchise, Nationwide Arena. According to a press release, the opening of Ohio's newest retail sportsbook will take place at the end of August to coincide with the start of the bread-and-butter NFL season and the ramping up of the 2023-2024 NHL campaign.
Ari Borod, chief business officer of Fanatics Betting and Gaming, said of their new partnership: "We're thrilled to be partnering with the Blue Jackets to bring a world-class retail experience to the Arena District in downtown Columbus. The Jackets are one of the youngest teams in the league, and we are excited to leverage our partnerships to grow with them and complement our online sports betting experience that is currently being beta-tested in Ohio."
Read our Fanatics sportsbook review for more information on this rising sports betting provider.
The retail sportsbook
Fanatics will be adding a 5,000 square foot retail sports betting facility to the already-elite Ohio legal sports betting scene, with almost 20 Ohio sports betting apps operating. The sportsbook will feature 14 betting kiosks, along with four betting windows in the Arena District of Columbus.
The retail sports betting facility will also include a restaurant and bar, featuring a giant LED video wall and 20 TV monitors aimed at not only bringing people into the world-class facility, but also keeping them there with state-of-the-art features.
"The Columbus Blue Jackets are constantly seeking new and exciting ways to engage with our fans," said Cameron Scholvin, the Blue Jackets' chief operating officer. "We believe this collaboration with Fanatics Betting and Gaming on a world-class sportsbook location just outside the doors of Nationwide Arena in the heart of the Arena District does just that."
Fanatics targets Ohio
Ohio sports betting has been a desirable market since launching their comprehensive legal retail and online sports betting platform on Jan. 1. Fanatics looks smart to be getting in on the relatively new Ohio market with high-profile partnerships.
During Ohio's first full month of legalized sports betting, the Buckeye State instantly became one of the elite wagering states in America. Ohio sportsbooks took in a whopping $1.1 billion in bets during that first month, buoyed by many Ohio sportsbook promos, and signaled that they are going to be a force moving forward.
While Ohio's best sportsbooks have not since replicated January's success, their monthly handles and revenues have allowed them to remain in the top-five of U.S legal sports betting states.
Along with the new retail sportsbook near Nationwide Arena, Fanatics, through a partnership with another of Ohio's beloved sports franchises, the Cleveland Guardians is slated to open up another retail sports betting facility in the state, connected to Progressive Field, where the Guardians play their home games.
Fanatics gaining steam
It took a while for Fanatics to start gaining momentum among the best sports betting apps. The provider technically has market access in just four U.S. states - Ohio, Maryland, Massachusetts, and Tennessee but has dramatically gained steam since officially launching their sports betting product earlier this year.
The last month has been especially good to the provider and bodes well for their desires to become a major player on the national scene.
Along with their Columbus Blue Jackets partnership, Fanatics, just last month, won the right to take over PointsBet's U.S. assets in a $225 million takeover. That deal gave Fanatics access to markets in 14 U.S. states including the biggest prize New York, along with other heavyweight states Colorado, Michigan, and Pennsylvania. It also gives Fanatics an instant, respectable market share that PointsBet had gained during their time as a top sports betting destination on American soil.
Fanatics holds the distinction of being the only providers to have a retail sportsbook inside an NFL stadium. Thanks to their relationship with the Washington Commanders, Fanatics has a retail sports betting facility inside FedEx Field in Maryland.