Bally's Shuts Down Monkey Knife Fight Just Two Years After $90 Million Acquisition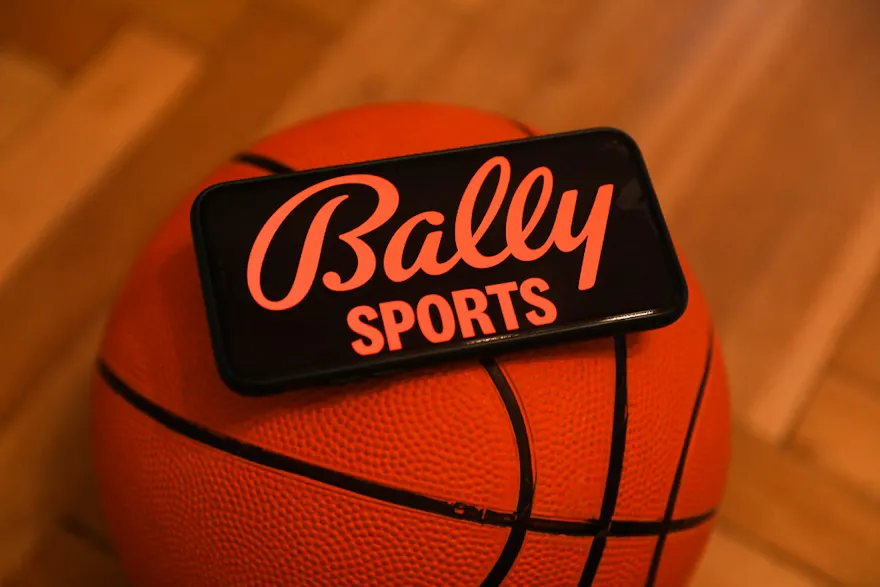 Bally's foray into the daily fantasy sports space has ended with a resounding thud.
The company has announced it will be shutting down Monkey Knife Fight, less than two years after it paid a whopping $90 million to acquire the up-and-coming DFS site:

Bally's Corporation reported a net loss of nearly $500 million in the final quarter of 2022, and new CEO Robeson Reeves was succinct in his appraisal of the company's performance: "Simply put, our North America Interactive results in 2022 were unacceptable."
Monkey Knife Fight shared a notable role in the company's struggles, seeing its yearly revenue drop by 36% in 2022.

At the time of acquisition, MKF was the nipping at the heels of FanDuel and DraftKings for the most popular daily fantasy sports platform. Instead of salary cap-style games, players wagered "against the house" by choosing over/under combinations.
Monkey Knife Fight was legal in 37 states at the time of its acquisition, and Bally's was bullish on making the platform a crucial component of its Interactive division's plans to develop a sports bettor database across the United States.
Bally's CEO at the time, George Papanier, praised Monkey Knife Fight's customer database for its potential to "provide Bally's with a significant advantage in launching its own B2C sports betting operations."
In stark contrast, Reeves referenced Monkey Knife Fight as one of many mistakes Bally's has made in its initial efforts to gain ground within the sports betting landscape.
Along with shuttering Monkey Knife Fight, Bally's is also dropping Bet.Works, the online sports betting platform provider the company paid $125 million for in June 2021. Between these 2 acquisitions, Bally's recorded an over $390 million non-cash impairment just in Q4 2022 alone.
Across its North American Interactive division - which also houses mobile sportsbook Bally Bet - Bally's posted over $428 million in net losses in the fourth quarter of 2022 as well. Reeves has said that he believes "the most valuable asset to deploy is focus," so the decision to move on from the $215 million "mistakes" in acquiring Monkey Knife Fight and Bet.Works seem to be a part of the new focus for Bally's.
What about Bally Bet?
Despite all of the negativity around the North American Interactive division, Bally Bet does not seem to be in trouble (for now).
Bally Bet is live in six states - Virginia, Iowa, New York, Colorado, Arizona, and Indiana - and received a Massachusetts sports betting license with plans to launch in the Bay State later this year.
Yet, Bally Bet is struggling to keep pace with the best sportsbooks on the market. For example, it only holds 0.11% of the total handle in the Virginia sports betting market while FanDuel boasts over 40%. Similarly, Bally Bet touted a meager $115,000 handle in the Indiana sports betting arena, while FanDuel garnered $142 million.
Reeves is still committed to sports betting nonetheless and recently stated the company is "in for the long haul" with sports betting. Meanwhile, Reeves noted that Bally Casino - another offering within the Interactive division - gives the company "an upward trajectory on icasino" as it tries to turn the Interactive division's performance around.
Reeves also added that a streamlined focus on icasino gives the business a chance to "play to its strengths" while working out the kinks on the sports betting side of the house. Reeves even admitted that Bet.Works simply did not give Bally's the platform required to develop a competitive product in US online sports betting.
Bet.Works provided the infrastructure for Bally's mobile sportsbook app, so moving away from it opens the door for a third-party provider to minimize expenses and integrate quickly as the interactive unit attempts to attain profitability by 2024. We'll see how things shake out as the company undergoes a series of significant changes, while its major competitors in Caesars and BetMGM both target profitability this year.