Ravens vs. Broncos NFL Week 4 Picks and Predictions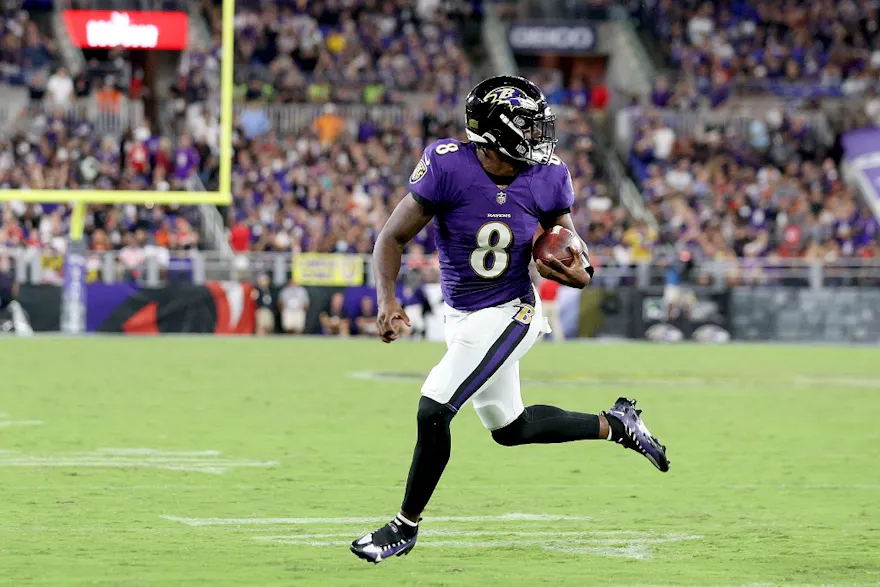 The Denver Broncos have been a perfect NFL pick thus far. They can make it four straight this Sunday against the Baltimore Ravens.
Baltimore Ravens vs. Denver Broncos
Sunday, October 03, 2021 - 04:25 PM EDT at Empower Field
How does that go again: Don't let the good become the enemy of the great? Teddy Bridgewater has proven himself to be a good NFL quarterback, despite that horrific broken leg that nearly ended his career in 2016. And when you've got a great defense like the Denver Broncos, a good quarterback might be all you need to get over the top. A "game manager," if you will.
It's working so far. The Broncos are a perfect 3-0 SU and ATS heading into Sunday's matchup with the Baltimore Ravens (2-1 SU, 1-2 ATS), who are rather lucky to be above .500 at this point.
https://youtu.be/6Pk-B19b2f0
The fine folks at Sportsbook Review have this game as a pick'em on their NFL odds board, which you have to love if you're a Denver supporter. The consensus reports at press time show 74 percent of early bettors jumping on board. Make room for us, too.
Steady Teddy
We don't even need the projections to tell us the Broncos are the right choice for your Week 4 NFL picks.
They've outperformed Baltimore thus far; Football Outsiders have Denver ranked fifth overall on their updated DVOA (Defense-adjusted Value Over Average) charts, well ahead of the Ravens at No. 13. Give them a home-field advantage, and the Broncos "should" be available at a floor of around –2.5 for this contest.
https://twitter.com/Broncos/status/1442987735762022402?s=20
But let's go ahead and look at those projections anyway.
FiveThirtyEight have Denver winning by 1.5 points, and Jeff Sagarin has it Broncos –2.37 over at The USA Today; that's a bit short of what we'd expect from the DVOA charts, but these projections also incorporate previous seasons to some extent – and Denver didn't have Bridgewater (77.8 QBR) back then. They had Drew Lock (48.8 QBR) last year, and Joe Flacco (50.8 QBR) the year before… I could go on.
Heady Lamar
To be fair, Bridgewater's "true" level of play is probably closer to the 64.2 QBR he posted last year with the Carolina Panthers, who went 4-11 in his 15 starts (and to clarify, we're using Football Reference QBR numbers here). But that was still good enough for No. 17 overall among qualifying quarterbacks – sandwiched between Matt Ryan and Kirk Cousins. Carolina's defense ranked No. 24 overall in DVOA last year; Denver's ranks fifth after three games. You get the picture.
Lamar Jackson #8 of the Baltimore Ravens on September 19, 2021 in Baltimore, Maryland. Rob Carr/Getty Images/AFP
As for those Ravens, they've already been in three nail-biters, including last week's 19-17 win over the Detroit Lions (+7.5 at home), which required a record-setting 66-yard field goal from Justin Tucker.
They've got a talented dual-threat QB in former league MVP Lamar Jackson, but his questionable decision-making leaves Jackson at No. 20 overall this year with a 53.1 QBR. Those added 7.2 yards per scramble can only make up some of that gap.
Let's take advantage with a small-to-medium bet, and may the prolate spheroid be with you.
NFL Pick: (visit our Sportsbook Review Review)
*The pick reflects the line at the moment the writer made the play, the odds at the beginning of this article show the live line movement. Since the lines might vary, don't forget to refer back to our live odds.