The Best NFL Sportsbooks of the 2022 Season So Far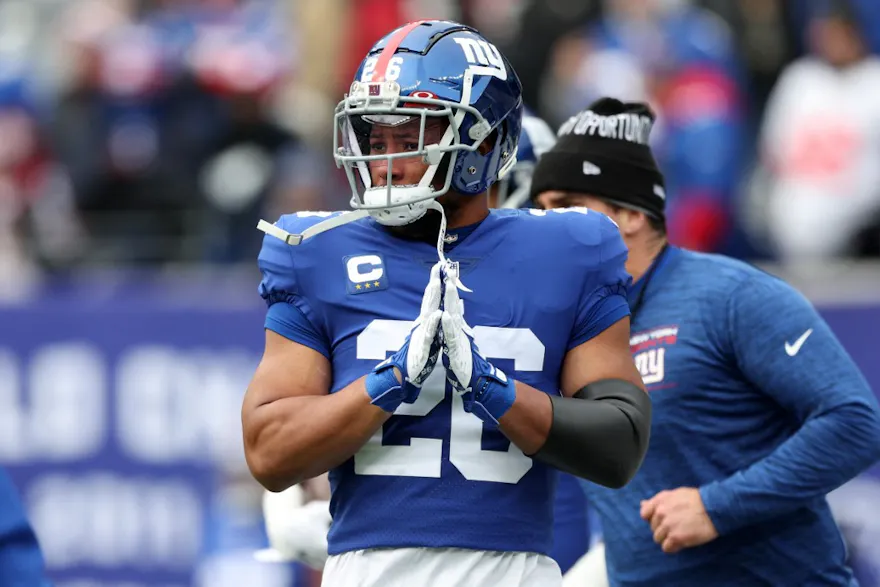 During the first weekend of the NFL season, I observed a number of things that I liked from a variety of sportsbooks. This article will highlight several features from each sportsbook that caught my attention during Week 1 of the NFL season.
In anticipation of Week 1 of the NFL season, sportsbooks were out in full force this past weekend, offering actual odds boosts and running excellent promotions. Sportsbooks are forced to step up their game more than ever as legalization spreads across North America as well as intense competition among the industry leaders.
In Week 1 of the NFL, here are some of my favorite offers from a variety of sportsbooks.
Best Offers From NFL Sportsbooks This Week
PointsBet Sportsbook
✅ Slow-moving futures odds = big value potential

As it did last year, PointsBet leaves its futures markets open during NFL games while other sportsbooks pull the odds altogether. I would like to highlight a few instances in which you had an edge in futures betting by having an account with PointsBet during Week 1.
The first was in the market for the Offensive Rookie of the Year. With a PointsBet account, you could have taken advantage of a Drake London number that had not been adjusted for quite some time. During Sunday Night Football, after London's 74-yard performance had already occurred, he was trading at +1300 on PointsBet. Overnight, London moved to +750 and the +1300 is now gone once other sportsbooks adjusted the odds and reopened the market.
Another example occurred during the New York Giants game. Before the season began, Saquon Barkley was trading at +8000 to win the Offensive Player of the Year award. Although Barkley had put the New York Giants on his back and had a monster day, he was still trading at +8000 on PointsBet. You were able to bet on a number that did not move after seeing the outcome simply by having an account at PointsBet.
After being available for +8000 at PointsBet following the Giants game on Sunday, Barkley is now trading at +2500.
Perhaps the most significant example is the third one. Following the Dallas Cowboys game, Jerry Jones announced that quarterback Dak Prescott would be out for several weeks. There was only one sportsbook that offered NFC East odds, and that was PointsBet. At the time, the Philadelphia Eagles were trading at +100 on PointsBet. If you did not have a PointsBet account, you could not bet on this number and the best you could find on Monday morning is a -150.
Read our PointsBet Sportsbook review
Check out Pointsbet Sportsbook bonuses (US players only)
Caesars Sportsbook
✅ Big bets welcome here!

In comparison to sportsbooks such as FanDuel and DraftKings, Caesars is one of my top sportsbooks for futures betting because it is willing to accept a higher amount of money on my bets. This past weekend I encountered a situation where Caesars was once again the sportsbook I had to turn to in order to place a significant wager on an outcome I was seeking.
I decided to finally pull the trigger on Anthony Richardson being the top pick in the NFL Draft after watching Bryce Young's performance against the Texas Longhorns. As I attempted to place the bet at DraftKings, I was limited to a maximum bet of $1.39. I opened the Caesars app, and I was able to wager the amount I desired. Once again, Caesars came through for me when I was looking to bet a certain amount of money (although I now wish I could have the bet back).
Read our Caesars Sportsbook review
Check out Caesars Sportsbook bonuses (US players only)
DraftKings Sportsbook
✅ Live out your fantasy with DK Sportsbook

Throughout Week 1, I saw DraftKings offer a very creative market for people to bet into. In advance of Week 1, DraftKings posted fantasy totals for several players. An example would be Ja'Marr Chase O/U 17.1 fantasy points. This is a very innovative market, and they were the only sportsbook to provide it.
This market is a perfect place for you to cut your teeth on if you are a fantasy player but have not yet made the leap to sports betting. I was able to find several edges in these totals, and fantasy players could certainly use their fantasy knowledge to find even more errors in these lines.
Read our DraftKings Sportsbook review
Check out DraftKings Sportsbook bonuses (US players only)
FanDuel Sportsbook
✅ FD spreading the love – and the winnings

On Thursday night, FanDuel's "Spread the Love" promotion for the Los Angeles Rams and Buffalo Bills season opening game quickly captured the attention of many bettors. To a maximum wager of $50, bettors received the Bills at a huge alternate spread based on how many people chose to participate.
In other words, it was a free $45.45 from FanDuel – and it was strategically given on Thursday, so you could use it on Sunday. Sending out this promotion on Thursday also enticed everyone to deposit money into their accounts earlier to prepare for the upcoming NFL season.
There is usually a maximum bet of $25 to $50 on these wagers, making FanDuel a great option for those looking to only deposit a small amount of money and build a bankroll through promos.
FanDuel has consistently been one of the leading providers of these promotions, where they offer a bet with a high probability of winning and you receive essentially free betting money with no strings attached. The fact that it comes with no conditions is an important factor for me, since we typically see sportsbooks offer promotions that have a number of restrictions and requirements attached to them.
FanDuel also ran a very creative Super Bowl futures promotion before the season began for my fellow futures bettors. If you placed a $50 wager on a Super Bowl future, you would receive a $5 bonus for each win by that team. Every time your team won a regular season game when you wagered $150 or more, you received a $10 bonus.
There is no doubt that FanDuel is not the best when it comes to taking large wagers, but it loves giving away free betting capital. There are many reasons I believe that everyone should have a FanDuel account, including the fact that it is an easy way to build a bankroll for recreational bettors.
Read our FanDuel Sportsbook review
Check out FanDuel Sportsbook bonuses (US players only)