Rush Street Interactive Wins Right to Sportsbook at Pro Football Hall of Fame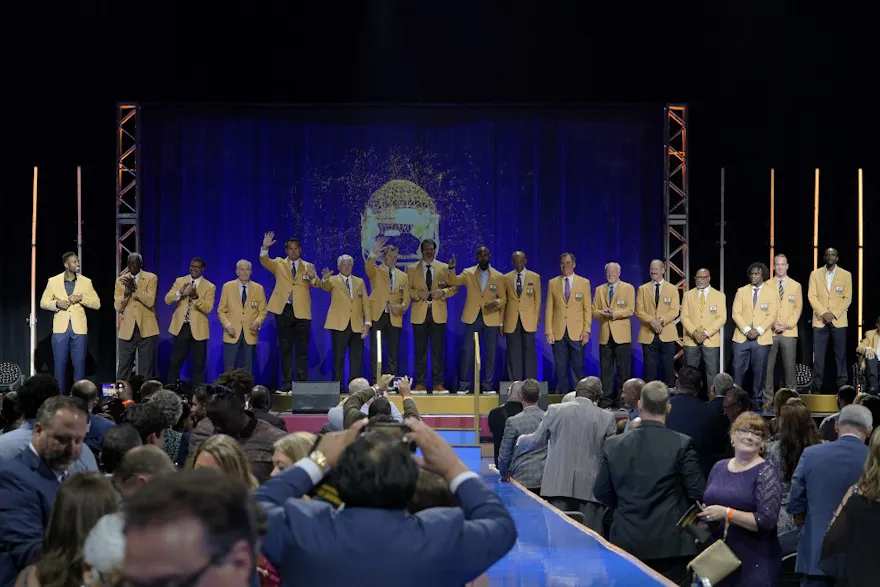 In the latest indication of the mainstreaming and overall acceptance of legal sports betting in the US, the Pro Football Hall of Fame in Canton, Ohio partnered with Rush Street Interactive as its official sportsbook.
It was announced on Thursday, Dec. 23, that Rush Street Interactive has entered into a 10-year partnership with Hall of Fame Resort & Entertainment Company America to "operate a premier retail sportsbook" at the resort dedicated to the celebration of the past, present, and future of Pro Football.
Richard Schwartz, CEO of RSI, said: "We are excited to partner with the Hall of Fame Resort & Entertainment Company, a unique sports and entertainment company with exceptional reach in professional football and beyond."
More about the deal
Rush Street Interactive gains the right to operate a retail sportsbook at the Hall of Fame Village in Canton, Ohio. It so happens to be the newest legal sports jurisdiction in the US. The sportsbook will become part of an expanded Fan Engagement Zone that is currently under construction.
Rush Street also becomes eligible for sponsorship rights to Hall of Fame Village signage, branding and the entities' media outlets. RSI will have access to Pro Football Hall of Fame members under the deal.
Financial terms were not released.
"Fan engagement" has been a common buzz phrase in the relationship between North American sporting entities and sportsbook providers since the 2018 US Supreme Court decision to overturn its blanket ban on sports wagering. The Rush Street/Football Hall of Fame deal is no different.
"HOFV shares RSI's drive to create fun, memorable experiences for customers as well as our passion for building a one-of-a-kind destination that will delight the millions of guests that will visit the Hall of Fame Village campus each year," said Schwartz of the new partnership.
Why Rush Street?
Understandably, there was reportedly a fair amount of competition for the right to operate a sportsbook at the iconic Pro Football venue. Rush Street just happened to beat out some high-profile names.
"With the legalization of sports betting in Ohio, we see a variety of opportunities and benefits across our company's multiple business lines," Michael Crawford, President and Chief Executive Officer of HOFV said in a media release. "We considered many different retail sportsbook operators, but selected RSI because of its outstanding reputation, impressive sportsbook results in other markets, and the quality and experience of its team. We are thrilled to work with RSI to bring a retail sportsbook to the Hall of Fame Village's Fan Engagement Zone and provide guests and fans a new and enhanced way to interact with their favorite sports, all conveniently from our campus."
Hallowed ground
The Hall of Fame Village is hallowed ground for fans of football. The resort features museums that speak to the storied past of pro pigskin in America and houses the world's largest collection of pro football memorabilia.
The resort grounds are looking to become more than just a destination for avid fans of the sport. It is looking to create a more expansive entertainment zone, in which the RSI sportsbook is slated to be located.
Along with the museums, are restaurants, hotels, offices, and retail spaces. The Village has been busy expanding its performance center and building a state-of-the-art indoor water park. It's also fully renovating and updating the Hilton Hotel in order to appeal to a wide variety of visitors.
SEE ALSO: Latest on Ohio Sports Betting
A win for RSI
The RSI sportsbook isn't likely to become operational until the second half of 2022. Legal sports betting just became legal in Ohio last week. Legislators and regulators in the state have identified the end of 2022 as the jumping-off point for sports betting. The official launch could coincide with the start of the 2022 NFL season.
RSI has to be pleased to win the rights to open a sportsbook at such a high-profile sporting destination. The location will be added to RSI's impressive menu of US jurisdictions that include Colorado, Illinois, Indiana, Iowa, Michigan, New Jersey, New York, Pennsylvania, Virginia, and West Virginia.
The legal sports betting gold rush continues in the bustling US market. Leagues, teams, and sports providers are getting creative in how they are introducing legal sports betting into their sports and venues across America.
The Hall of Fame Village/Rush Street Interactive tie-up is another in a long line of unique partnerships. It speaks to just how far along the acceptance ladder sports betting has come across the country. Canton is the first US sports Hall of Fame venue to welcome its own sportsbook in the US market. It likely won't be the last.
SEE ALSO: All picks and odds. Be sure to check out SportsbookReview.com's community forums and betting tools.