Rhode Island Hits, Virginia Falls Short of Sports Betting Record in September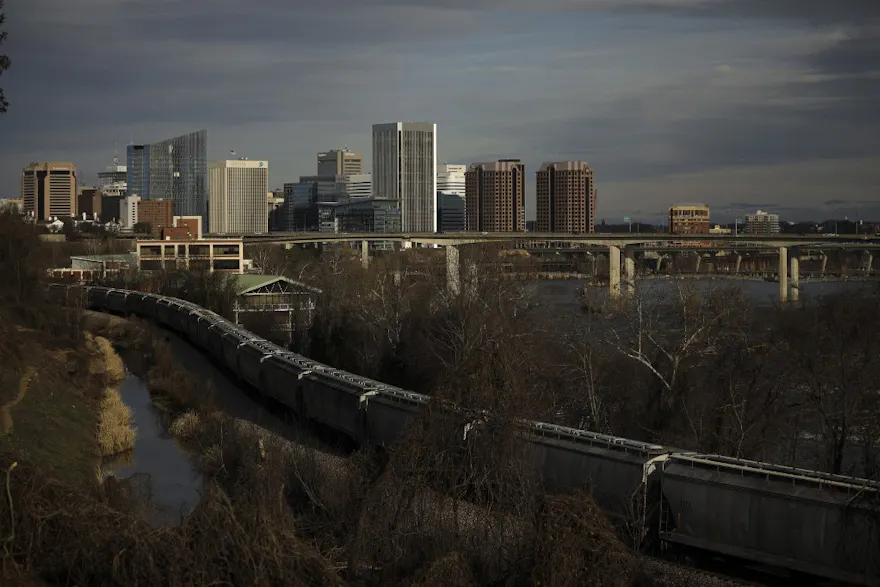 The September legal sports betting numbers from across America keep trickling in and none have disappointed thus far. The return of football has provided major month-to-month spikes for all competing U.S. jurisdictions as well as a sense of optimism that wagering activity across the country for the rest of 2021 will be nothing short of remarkable.
The latest two states to report their September hauls are Virginia, which has quickly settled in as a top-10 state in terms of sports betting across the country, and Rhode Island, one of the more reliable "little brothers" in the U.S. legal sports betting family. Virginia approached but couldn't surpass its old high-water mark, but Rhode Island was able to set a new bar for its legal sports betting scene in September.
First, a look at Virginia
The Commonwealth of Virginia had a good month with respect to its legal sports betting industry. But it wasn't its best in the nine months of operation.
Sportsbooks in the state reported $293.9 million in bets for the month, a 61.1-percent month-to-month spike from the $182.4 million in August, but slightly off the $304-million record handle reported in March.
Thanks to a healthy 10.53-percent win rate, sportsbooks in the state made about $10.3 million in adjusted gross revenue, which represents an impressive jump from August's $4.7 million in sportsbook profits. A total of $1.6 million in taxes were collected from sportsbook profits in September, up 13 percent from the $1.3 million from August.
In nine months of operation, the Virginia legal sports betting scene has reported an impressive total of $1.9 billion in bets and $81 million in adjusted revenue that has contributed just over $12.6 million in taxes to state and local coffers.
What about Rhode Island?
Rhode Island, one of the smaller jurisdictions in the country, is reporting a huge spike in month-to-month legal sports betting numbers and a record handle for a state that joined the U.S. legal wagering family in January. Rhode Island became the eighth jurisdiction in the U.S. to report an all-time high in sports betting activity for the month of September. Sportsbooks in Rhode Island took in $41.2 million in September, 71.4 percent more than the $24 million in August and almost $1.5 million more than the previous handle record of $39.8 million reported in January. Mobile apps were responsible for $21 million of the record haul.
Revenues for the Rhode Island scene came in at $4 million for the month of September, which is an enormous 255.1-percent spike from August's $1.1 million and a 70.5-percent year-over-year jump from the $2.4 million in September 2020.
The road ahead
Eight states posted record sports betting handles in September despite just three full weeks of NFL action on the betting menus. Sports wagering menus in participating states expanded drastically in October when basketball and hockey joined the list of betting opportunities.
With the increased menus will likely come more records for competing states, Virginia and Rhode Island included. It isn't likely anyone approaches the $1.011 billion that New Jersey hit during September, but huge spikes are still expected for the overall U.S. scene.
It is a good time to be a bettor in the U.S. market. It is an even better time to be a sports betting provider and the recipient of the tax dollars flowing in from the exploding U.S. legal sports betting scene.