Positive News in Louisiana's Legal Sports Betting Scene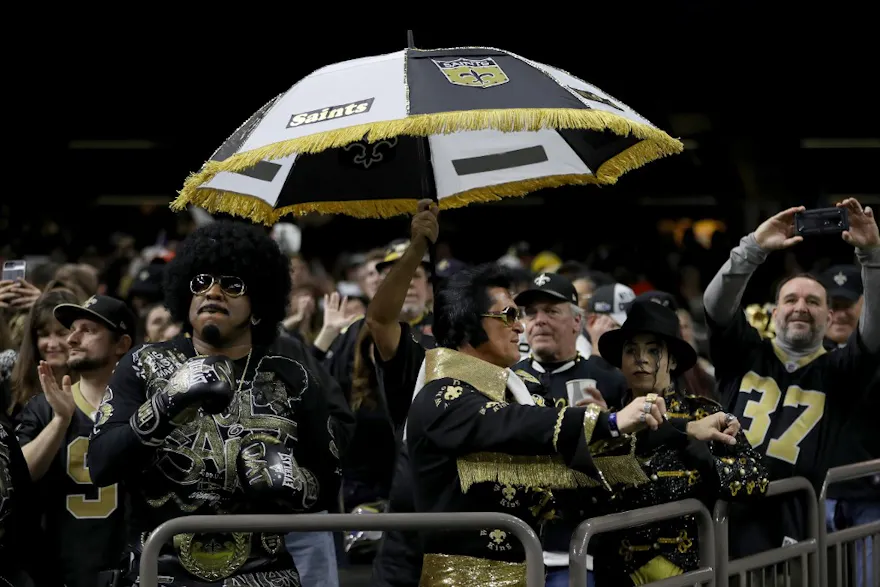 The long road toward a robust and complete legal sports betting scene in the state of Louisiana has taken a few positive steps but looks as though bettors there will have to wait a little longer for the honor of placing a mobile sports wager from the comfort of their home.
Retail sports betting went live Oct. 31 and judging by the numbers from those facilities over the first full month of legal wagering, the appetite is there for Louisiana providers. Mobile betting, on the other hand, is still lagging behind but should, according to those close to the Louisiana situation, roll out in one form or another, in the coming weeks or months ahead.
Citizens in 55 of 64 parishes in Louisiana voted to welcome legal sports betting for their jurisdictions on the November 2020 election ballot. Governor John Bel Edwards signed a sports betting bill into law for the state in June and it is only now that bettors and providers can see the light at the end of a long legalization tunnel for the state.
A peek at those retail numbers
The Louisiana Gaming Control Board this week posted the legal sports betting numbers for the month of November from eight retail-only facilities that were able to get a jump on the market last month.
Boomtown New Orleans, Harrah's New Orleans, Horseshoe Bossier City, and L'Auberge Baton Rouge launched almost immediately in the state and took bets throughout November while Boomtown Bossier City, Golden Nugget Lake Charles, L'Auberge Lake Charles, and Margaritaville were in operation for just about the last three weeks of last month.
Altogether, the eight locations generated a respectable $27.6 million in sports bets, with a reported $5.7 million in net revenue for the operators, thanks to a healthy 20.6% hold. Because of the 10% tax rate for the legal sports betting industry, Louisiana state and local tax coffers benefitted from $568,571 in brand-new funding, much of which has been earmarked for education programs in the state.
What about mobile?
Louisiana's mobile sports betting platform seems to be on the cusp of launch for the 55 of 64 state parishes that voted "for" sports betting in November 2020. No firm date has been laid out just yet, but the launch is said to be imminent.
The holdup for mobile has been and continues to be the state's mandated state police vetting process for prospective online providers. Hurricane Ida's absorption of state resources slowed the process early on, but the new vetting process has continued to bog licensing down.
The good news is that the vetting seems to be coming to a head in the Bayou State. Thirteen of the possible 20 licenses for the state's mobile betting scene have been taken already. Caesars, Penn National Gaming, and DraftKings are examples of providers with retail locations already up-and-running in the state and are rumored to be among those in on the mobile license chase.
What it all means
It won't be long for Louisiana to have a full, robust, and complete legal sports betting platform. It means that the nation's sports-crazed 24th-ranked population base (4.67 million residents) will be able to place bets, both at casinos and - minus the nine dissenting parishes - from anywhere within state borders.
It also puts the New Orleans Saints, New Orleans Pelicans, and high-profile college programs like the LSU Tigers on equal footing with some of their sporting rivals in other states.
Louisiana's legal sports betting kickoff was a highly anticipated one and the retail numbers for their first full month of operation prove why analysts had reason to be excited. We will all eagerly be waiting with anticipation to not only see the December numbers out of the Bayou State, but also just when the more lucrative mobile platform, one that is responsible for at least 90% of the handles of the top-tier jurisdictions in the U.S. market, will go live.