Nevada Reports Sports Betting Dip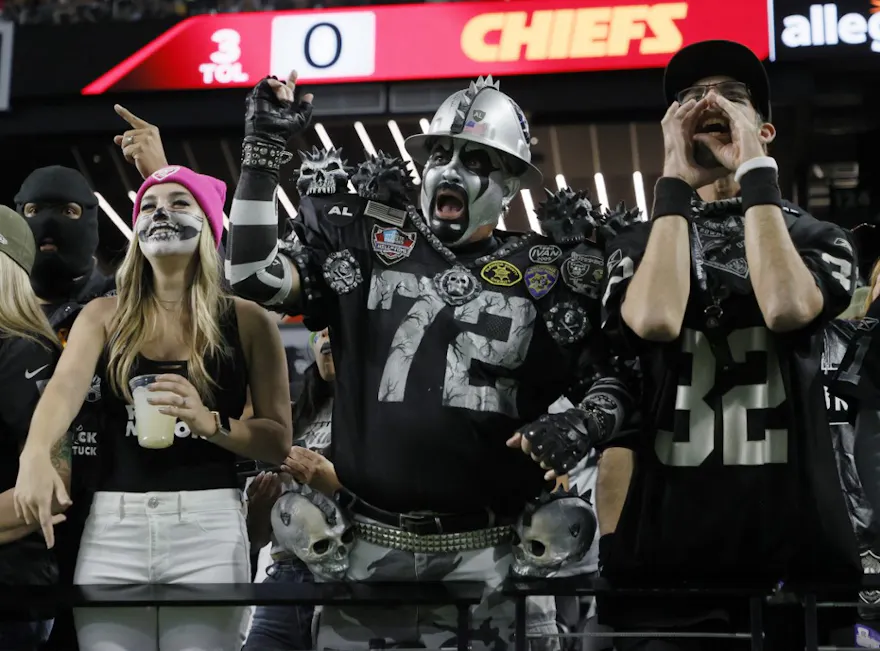 Legal wagering in Nevada dipped slightly in November. But is there hope for a rebound ahead?
November sports betting figures from participating states continue to prove just how active the wagering environment was in October. With five full weeks of NFL and college football action and with the start of the NBA and NHL campaigns, October looks very much like it will be the high-water mark for the entire industry in 2021. That's especially true now after COVID-19 related postponements in various leagues.
Nevada, the reliable second-best sports betting jurisdiction in the U.S., released its November numbers on Wednesday. Like other Heavyweight states, it showed a slight decrease in overall sports wagering action.
It isn't all bad news for The Silver State. Revenues from sportsbook providers reached record levels, and the state's mobile platform seems to finally be catching up to other heavy-hitter states.
Nevada's November
Nevada's sportsbooks experienced a second straight month with $1 billion in wagers in November. The state's books took in $1.086 billion in bets last month. That's impressive, but still 1.3% lower than the record $1.1 billion reported in October. However, it's a whopping 78.2% higher than the $609.4 million taken in during November 2020.
Perhaps the nicest surprise for Nevada's legal sports betting scene was the performance of its mobile sector, which has been mired in mediocrity for years. Mobile accounted for a record $777.2 million of the $1.086 billion overall handle, or 71.6% - easily the highest percentage ever for the state. Online activity jumped 10.4% from October's then-record of $703.8 million, and it showed a year-over-year spike of 126% from $343.9 million in November 2020.
Sportsbook revenues hit an all-time high in November too. The state's sportsbooks made a record $71.9 million in November, 49% more than the $48.3 million in October and 16.4% better than the previous revenue record of $61.8 million in November 2020.
Football Continues to Lead the Way in Nevada
It's not surprising that football drove the success of Nevada's sportsbooks in November, although pigskin wagering action over the month declined. There was a 23.4% month-over-month drop in football betting due to one fewer weekend of betting, falling from $729.3 million in October to $558.6 million in November.
College hoops was a welcome addition to Nevada sportsbook menus, and it was the second-biggest revenue generator in November with $376.1 million in wagers. NBA basketball produced $110.9 million in wagers in its first full month of action.
Other sports produced $67.7 million in bets. Hockey was fourth with $63.9 million in wagers and baseball chipped in with $11.7 million in bets.
October's National Handle Record Should Stand, and the Revenue Record Should Fall
Of all the legal sports betting jurisdictions, 16 have reported their November numbers, and eight remain. Most of those states have recorded slight dips in their overall handles, which means betting totals nationally likely won't be as high as October's numbers. After Nevada's report, the national handle stands at $4.75 billion. That means the remaining eight states need to report a combined $2.4 billion for the national record to fall.
The smart money is on those states falling just short. However, Colorado, Illinois, Tennessee, and Virginia are among the eight, and in October those states combined for over $2.3 billion in bets.
As far as revenues go, November looked like a bad month for bettors and a good month for sports betting providers. The hold rates for participating states showed an obvious month-over-month spike, and that's landed the national revenue number at $451.9 million.
Looking Back and Looking Ahead
It's hard to deny that November's legal sports betting environment was still impressive.
We may look back and see October and November 2021 as the months that poured jet fuel on the U.S. legal sports betting industry.
As for December, regulators will be eagerly awaiting its numbers. COVID-19 is affecting the NBA, NHL, and college football and basketball with the cancellation of games. COVID-19-related line movements are plaguing the NFL, with the likes of Ian Book and Gilbert Garrett thrust into the starting quarterback spotlight.
Most are expecting 2021 to end on a high. Unfortunately, there's a bit of a Groundhog Day feel as we all wonder just how COVID-19 is going to affect our lives heading into 2022.