Handle Up, Revenues Down For Pennsylvania in August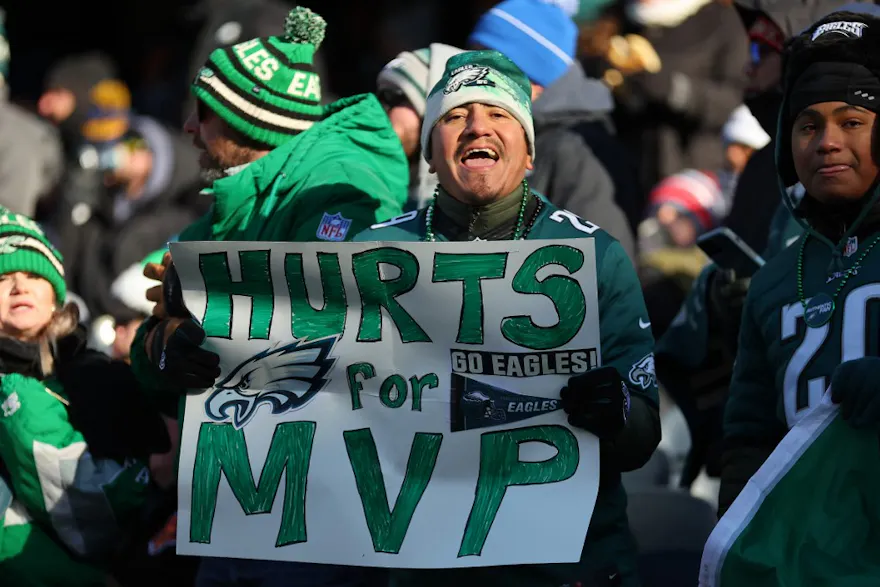 Pennsylvania sportsbooks experienced a bump in overall wagering activity in August, compared to July but month-over-month revenues fell because of an underwhelming hold rate for the state's legal sports betting providers.
The best news for Pennsylvania sports betting apps and the state's retail wagering providers is that the September revenue report is the next one that we all see and it will include over three weeks of bread-and-butter NFL action.
Pennsylvania's August handle increases
The Pennsylvania Gaming Control Board August revenue report was released Tuesday and a total of $393 million was wagered in Pennsylvania sports betting during the month.
It represents an encouraging month-over-month 16.1% increase from the $383.45 million wagered in July and is 8.3% better than the $363 million reported in August 2022.
Pennsylvania sports betting apps combined to make up $367 million of the overall August handle while retail accounted for $25 million.
Pennsylvania's August revenues decline
While Pennsylvania's sports betting handle increased month-over-month, revenues for the state's sportsbooks actually fell, mostly because of an unflattering 7.8% hold. Bettors in the Keystone State simply got the better of the state's sportsbooks in August.
Pennsylvania sportsbooks, by comparison, held 11.6% in July and 11.6% in August 2022.
It all resulted in $30.6 million in gross gaming revenues for the state's sports betting providers, and $22 million in adjusted gross revenues. Pennsylvania sportsbooks saw $39.4 million in gross revenues and $32.1 million in adjusted revenues in July and $42.2 million in gross revenues and $34 million in adjusted gross revenues in August 2022.
Pennsylvania's 36% tax rate produced $7.9 million for needy state and local coffers. That number is down from $11.55 million in July and $12.2 million in August 2022.
DraftKings tops revenue battle
In the ongoing battle for the best Pennsylvania sports betting app, it came down to two providers once again, DraftKings and FanDuel. In August in Pennsylvania, it was a split decision with DraftKings Pennsylvania reporting the most revenues and FanDuel Pennsylvania with the biggest handle.
In August, DraftKings made up $112.5 million of the overall $393 million handle and reported $9.4 million in gross revenue – the highest revenue total but the second-best handle. FanDuel enjoyed the most sports betting activity in the Pennsylvania market with a $133.4 million handle. But because of an underwhelming hold, they produced a second-best $9.2 million in gross revenue.
Together, the two sports betting behemoths made up a staggering 67% of the market share in the Keystone State.
In a minor surprise, Penn Entertainment's Barstool Sportsbook Pennsylvania, which is busy transitioning to the ESPN Bet brand, was the third best legal sports betting provider in the Keystone State market in August. They doubled their monthly handle month-over-month and took in $28.4 million in bets, with $1.1 million in gross revenue.
BetMGM Pennsylvania, which had been a reliable third-place finisher in the Pennsylvania market was fourth with $28.8 million in reported bets and $2.7 million in gross revenue.
Caesars Sportsbook Pennsylvania was fifth with a $17.8 million handle, BetRivers Pennsylvania was next with $16.4 million, and PointsBet, which is in the process of rebranding to Fanatics, saw $6 million in wagering activity last month.
Pennsylvania sportsbook promos are available at the majority of these sites.