Bettor Places Wager on Jameis Winston To Win NFL MVP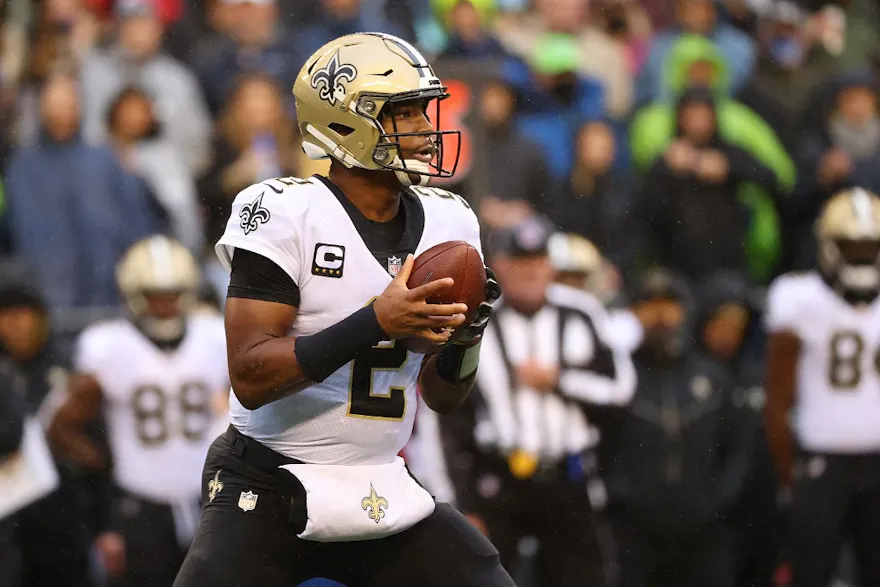 A bettor from Louisiana has placed a $600 bet on New Orleans Saints quarterback Jameis Winston to win NFL MVP at 150-1 odds at Caesars Sportsbook.
https://twitter.com/CaesarsSports/status/1538908570867183617
Check out the latest comprehensive and most trusted sportsbook reviews by SBR here.
The Saints re-signed Winston to a 2-year contract this offseason following an injury-plagued 2021. Winston tore his ACL in October 2021 but had put up decent numbers before the injury, tossing for 1,170 yards with 14 touchdowns and just three interceptions. The former first overall pick in the 2015 NFL Draft is expected to be the starter in 2022.
When you take a look at the quarterback depth, there's no shortage of potential starters on the roster. Ian Book got into game action last year and didn't fare well in his Week 16 start against the Miami Dolphins. Book tossed for just 135 yards in a 20-3 loss.
The Saints brought in veteran Andy Dalton this offseason and would be the likely backup heading into Week 1. Dalton appeared in 8 games for the Bears last year and has started 148 career games.
The wild card is Taysom Hill, who coach Dennis Allen deems the 'multiple-position player'. The Saints went 4-1 in Hill's starts in 2021, but he's now listed as a tight end for 2022. Hill tossed for just four touchdowns while under center but ran for 374 yards with five touchdowns. He hauled in 4 passes for 52 yards as well.
Here are the current MVP odds via Caesars, DraftKings Sportsbook, and FanDuel Sportsbook.
https://datawrapper.dwcdn.net/W02XM/1/
Expect a ton of trickery with the Saints again this season.
Make sure to keep an eye on our live odds page throughout the week to get the best lines possible and connect with others in the SBR community on our popular sports betting forum.