Circa Million, Circa Survivor to Dole Out Increased $14-Million for 2023 NFL Season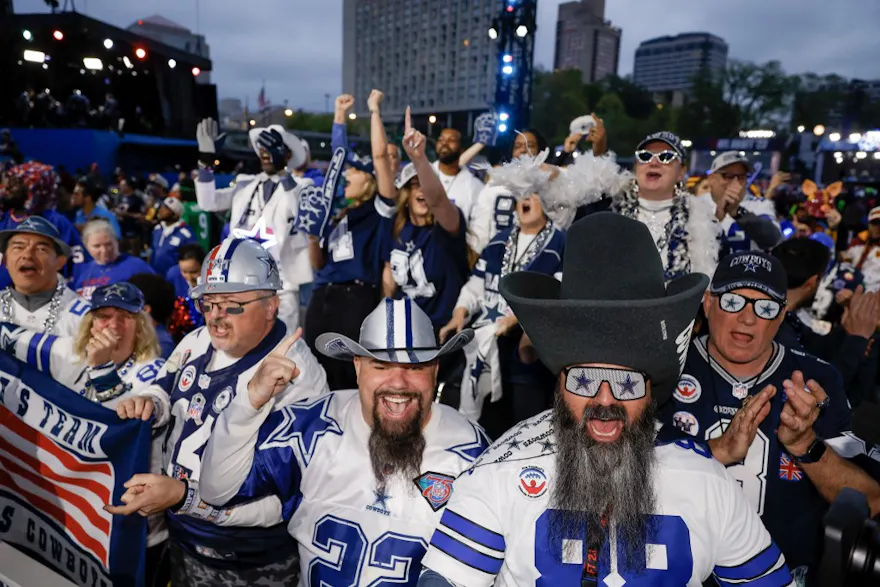 Circa Sports is back in 2023. To mark its fifth year of operation, it's offering its largest guaranteed payout ever. Circa Million and Circa Survivor are guaranteeing $14 million in payouts for the 2023 NFL season, making it the highest purse ever for a sports betting contest of its type.
Las Vegas-based Circa Casino and Sportsbook is once again foregoing a rake (a portion of winnings the host takes from cash poker games to offset the costs of facilitating the game) to maximize the prize pool. The upcoming season's totals are $2 million more than last year's and have officially cemented Circa's position as the most attractive sports wagering contest in the state of Nevada (and across America).
Circa Sports CEO Derek Stevens said in a statement about the purse increase: "We always want to keep raising the stakes for our football contests and knew we had to go big for the fifth year. Last year, we gave away $12 million in prizes so to up the pool by $2 million is an exciting feeling for our team. We can't wait to get the season started this September."
The sign-up period for the Circa Sports contests began Thursday, May 25, and will go through Sept. 9.
About Circa Million and Circa Survivor
Circa Million and Circa Survivor are increasingly popular contests run out of Circa Casino and Sportsbook in Las Vegas. The contests have been around for five years and are renowned for their incredible payouts. Circa doesn't take a commission, otherwise known as a "rake," which maximizes the winnings for its contestants.
At this point, contest participants must place their picks within Nevada state lines, online or at one of Circa's five Nevada locations. This is despite Circa offering sports betting in Colorado and Iowa, with Illinois launching soon. There are ways for bettors across the country to get in on the Vegas action through proxy services, but those are not well-advertised.
Circa Million attracted about 4,700 participants last year, while 6,133 took part in the Circa Survivor contest. Entry for both is $1000 and there is a limit of 10 entries per player.
Circa Million Details
Circa Million is basically a handicapping contest that tests players' ability to successfully predict weekly winners against the spread.
According to a Circa Sports statement: "Each player will make five professional football picks against the spread each week via the Circa Sports Nevada mobile app or in person at a Nevada Circa Sports location. One point will be awarded for each correct selection and one-half point for each push."
Points are tallied at the end of the NFL regular season with the prize breakdown as follows:
A total of $6 million in prize money will be available for Circa Million, with $1 million going to the winner of the contest, along with the Circa Sports Blue Jacket. Meanwhile, $3.65 million will be divided up for those bettors who finish second to 100th, and $300,000 in prizes will be paid out every quarter of the NFL season (every four to five weeks), with the last-place finisher getting $100,000. Second-last gets $50,000.
Circa Survivor Details
Circa Survivor is a winner-take-all contest in which bettors pick one team to win straight-up every week of the NFL regular season. Like all other survivor pools, bettors cannot use the same team more than once per season. Once a bettors' pick loses or pushes, they are eliminated.
According to a Circa Sports statement: "Entries are eliminated from the contest by selecting a team that subsequently loses or ties its game that week. If more than one entry remains after 20 legs, the pool will be split equally amongst all the entries that successfully submitted a selection during the leg,"
Incredibly, 56% of entries to last year's Circa Survivor contest were eliminated after Week 1 of the NFL season.
The 2023-24 Circa Survivor contest will pay a guaranteed $8 million to the winner. Based on the number of entries and the fact that there is no "rake," the purse could go higher.