Buzz: Tom Brady Tweets That Controversial 'Tuck Rule Game' Might Have Been a Fumble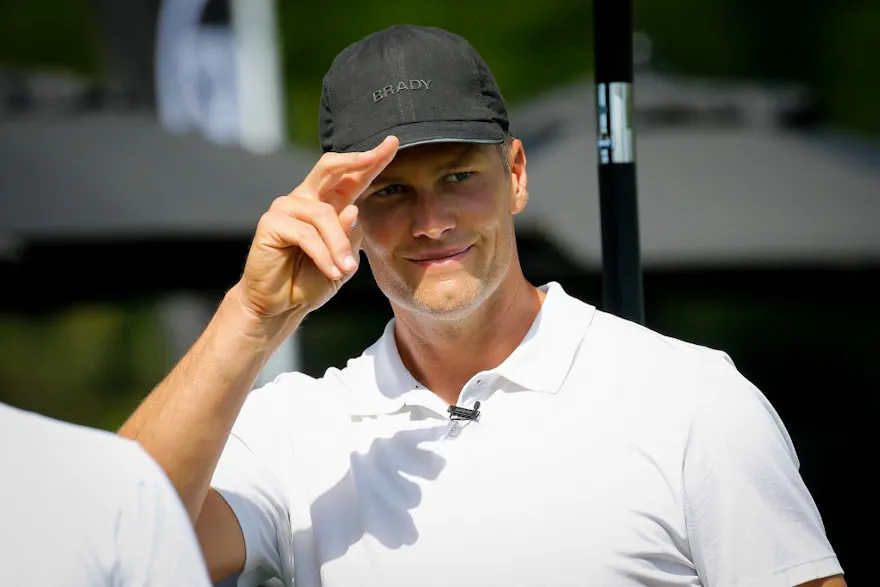 Tampa Bay Buccaneers quarterback Tom Brady tweeted he may have actually fumbled in the fourth quarter of the infamous 2001 AFC Divisional Playoff Game often dubbed the "Tuck Rule Game" in January 2002.
Check out the latest comprehensive and most trusted Sportsbook Reviews by SBR here.
The game-changing play was originally deemed a fumble, as Brady appeared to stop his throwing motion and while attempting to tuck the football into his body, Oakland cornerback Charles Woodson tackled him and forced the ball loose for Oakland linebacker Greg Biekert to recover.
Of course, after officials reviewed the play, the call on the field was reversed and deemed an incomplete forward pass.
Brady subsequently led the New England Patriots into field-goal range, and placekicker Adam Vinatieri connected on a 45-yard field goal to send the game to overtime. Vinatieri then hit a 23-yard field goal in the extra frame to win the game.
RELATED: Tom Brady Asks Elon Musk to Delete NFL Combine Photo
The Patriots went on to win Super Bowl XXXVI, which was the first of six championships for the franchise with Brady and head coach Bill Belichick leading the way.
In 2013, the NFL abolished the tuck rule by a vote of 29-1 with the Pittsburgh Steelers the only team voting to remove the rule. The Washington organization and the Patriots opted out of the vote.
RELATED: 5 Early Bold Predictions for the 2022-23 NFL Season
As we know, Brady went on to win a seventh Super Bowl Championship with the Tampa Bay Buccaneers in the 2020 season, and the Bucs' +700 odds to win Super Bowl LVII are the second shortest at DraftKings Sportsbook. 
Additionally, the 20-year NFL veteran is +1000 to win the NFL MVP Award next season at DraftKings. Only fellow quarterbacks Josh Allen (+700) and Patrick Mahomes (+900) have lower odds to win the award than Brady.

Make sure to keep an eye on our Live Odds page throughout the week to get the best lines possible and connect with others in the SBR community on our popular sports betting forum.