Blue Jays Acquire Matt Chapman from A's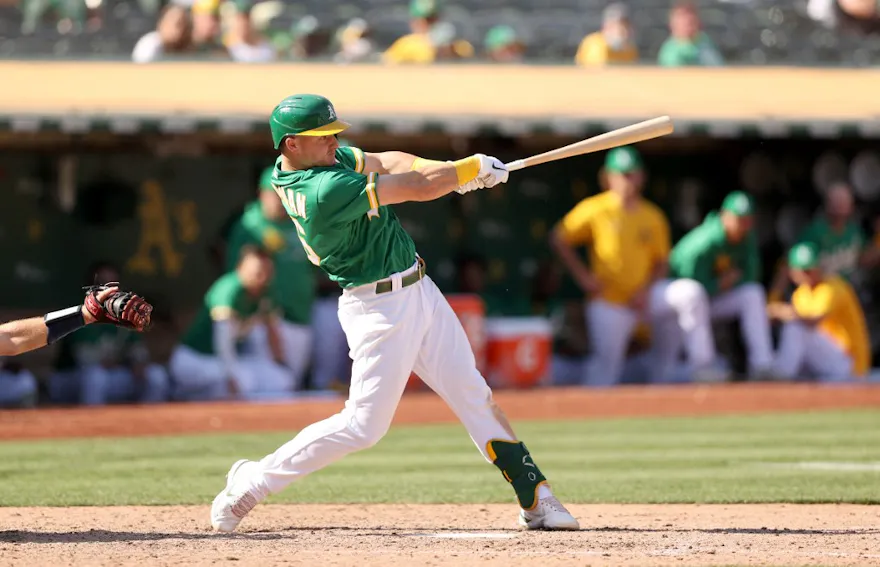 Update: The deal is now official.
The Toronto Blue Jays reportedly acquired third baseman Matt Chapman, from the Oakland Athletics on Wednesday.
Check out the latest comprehensive and most trusted Sportsbook Reviews by SBR here.
Chapman is a three-time Gold Glove winner and appeared in the 2019 All-Star Game. The 28-year-old third baseman has topped 20 home runs in the past three full seasons, including hitting a career-high 36 round-trippers in 2019.
The Blue Jays scored the third-most runs in the American League in 2021, and Chapman joins a star-studded lineup, including AL MVP candidates first baseman Vladimir Guerrero Jr. and shortstop Bo Bichette.
RELATED: MLB Transaction Tracker: Impactful Player Movement with Odds Significance
Furthermore, the deal signals Toronto is happily entering the AL East arms race, as the New York Yankees recently acquired third baseman Josh Donaldson and resigned first baseman, Anthony Rizzo.
Additionally, the Boston Red Sox remain a candidate to add 2020 National League MVP Freddie Freeman.
While there hasn't been rapid line movement for the Blue Jays following the announcement of the reported acquisition of Chapman, it wouldn't be shocking if there were adjustments in the future.
Blue Jays World Series Odds:
Caesars Sportsbook: +1200
FanDuel Sportsbook: +1200
DraftKings Sportsbook: +1100
Blue Jays American League Pennant Odds:
Caesars Sportsbook: +575
FanDuel Sportsbook: +550
DraftKings Sportsbook: +475
The more significant line movement is with the Athletics.
After all, Oakland has unloaded two of its best hitters this offseason in Chapman and first baseman Matt Olson.
Similar to Toronto, further line adjustments could be ahead.
Athletics World Series Odds - March 1 to Current:
DraftKings Sportsbook: +7500 to +9000
FanDuel Sportsbook: +7000 to +8500
RELATED: Braves Add Matt Olson; A's Futures Odds Adjusted
Make sure to keep an eye on our Live Odds page throughout the week to get the best lines possible and connect with others in the SBR community on our popular sports betting forum.