Unibet Promo Code January 2023: $100 Risk-Free Bet
Bettors looking to claim welcome bonuses from an assortment of sportsbooks will find Unibet's offer a worthy addition to that list. Those in Arizona, Indiana, New Jersey, and Virginia can collect a $100 risk-free bet post-registration, while those in Pennsylvania can get a $500 risk-free bet. No Unibet promo code is needed to get started with any variation of the sign-up offer.
Note: The promo code information is for U.S. residents only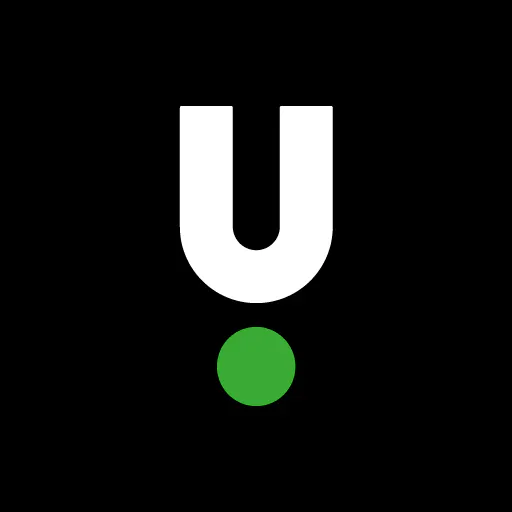 Unibet Overview
Pros
Established global sports betting brand.
Solid selection of ongoing promos.
Competitive odds.
Cons
Withdrawals can be slower than average.
Tedious ID verification process.
No rewards program.
Top Unibet Offers – Verified
Unibet's sign-up bonus is best for bettors not looking to make a large first deposit or wager. Oftentimes, bettors – especially newbies – will find the idea of putting down and wagering a sizable amount of money right after joining a sportsbook intimidating. At Unibet, the $100 maximum bonus amount – $500 in Pennsylvania – is a decent chunk of change but not overwhelming like the $1,000 amount offered by many competitors. If you're looking to dip your toes into sports betting without feeling as though you're being pressured by or wasting a bigger bonus offering, then Unibet's promo may be for you.
Unibet Promo Code Quick Facts
| | |
| --- | --- |
| 🚨 Unibet promo code | ✅ No code required - Click to claim! |
| 😊 Unibet welcome bonus | ✅ $100 risk-free bet; $500 risk-free bet (PA only) |
| ➡️ Unibet promo type | ✅ Bonus cash; Real cash (NJ only) |
| 💰 Minimum deposit | $10 USD |
| 💵 Minimum wager | $10 USD |
| 🇺🇸 Legal states | 5 |
| 🏦 Wagering requirements | 3x; odds -300 or longer; 1x sports or 20x casino (PA only) |
| 🏟️ Eligible bet types | ✅ All bet types |
| 📱 Unibet mobile app | iOS & Android |
| 👓 Last verified | December 2022 |
| ⏰ Offer expiry | Dec. 31, 2025 |
Other than not needing a Unibet promo code to obtain, the new-user bonus' most exciting feature is that it can help you get a head start in building your bankroll. After signing up and making your initial deposit, you can place a qualifying bet on any market you prefer. Should your wager lose, you'll receive your stake back, up to $100 – $500 if you're in Pennsylvania – as bonus money or real cash if in New Jersey. Therefore, it stands to reason that you can take a shot on an underdog to try and procure a significant payday, knowing that if things don't go as planned, you'll get a second opportunity.
Unless you're within the confines of New Jersey – where the Unibet promo is awarded as real, withdrawable cash – the bonus money you receive from a failed qualifying wager will have substantial rollover requirements attached. If you're in Arizona, Indiana, or Virginia, you'll have to play through the bonus 3x, and if in Pennsylvania, 1x via sports or 20x via casino. Additionally, no matter where you are, final odds of -300 or greater will be necessary for a wager to count toward the rollover.
Considering the thought you'll need to put into where you wish to spend your bonus money, knowing the most popular sportsbook bet types before you reach that point is a good idea. We've broken them down for you here:
Spread: Opting to bet the spread will have you putting money on the margin of victory or failure for a preferred team. Backing the favorite means you think they'll win by more than the suggested number while backing the underdog means the opposite.
Moneyline: When you make a moneyline wager, you're betting on a team to win a game.
Over/Under (Total): An Over/Under bet, occasionally called the total, sees you wagering on the collective number of points two teams will score in a game. Expecting the teams to overcome the points total means you're taking the Over, and expecting them to fall short means you're taking the Under.
Props: Prop wagers are not connected to the result of a game, unlike most bet types. Instead, they're directly linked to a single player's performance or a specific aspect of a game.
Parlays: An increasingly preferred bet type, parlays are a mishmash of two or more wagers – referred to as legs – into a single, larger bet. Parlays are popular because they can result in enormous payouts, but they are exceedingly risky since losing one leg means the entire parlay is a wash.
Unibet NHL Single Game Parlay Boost Promotion
Unibet offers daily profit boosts for NHL games throughout the entire season. You can navigate to the sportsbook's lobby, select your preferred matchup, and choose a single game parlay bet with at least three legs at odds of +300 or longer. Once the wager is within your bet slip, you'll see a 25% profit boost. Only one boost per day will be provided, and the maximum wager you can make is $25.
Unibet NBA Single Game Parlay Boost Promotion
Mirroring the profit boost promo for the NHL, you can get the same offer for NBA markets until the season's end. If you're a basketball fan, scan through Unibet's betting menu until you land upon a game you prefer. Then, place a single game parlay bet with three or more legs at odds of +300 or greater. A 25% profit boost will appear once the wager is within your bet slip. You can only make a single profit boost bet each day and are limited to a maximum $25 wager.
Unibet Level Up Parlay Booster Promotion
Unibet's Level Up Parlay Booster offer is an ongoing promo that you can take advantage of by selecting three or more – up to a maximum of 12 – legs at final odds of -200 or longer. Once your choices are in your bet slip, you can click "Bonus Offers" in the drop-down menu, and a percent boost corresponding to your number of legs will appear. If you chose three legs, you'd get a boost of 4%; if you chose 12 legs, you'd get 50%. You cannot wager more than $100, and your maximum potential earnings per boost is $20,000.
How to Claim Unibet Promo Codes
Accessing the operator's current promotional offers doesn't require you to have any Unibet promo codes, but it does require you to be within the state lines of a location where the sportsbook legally operates. If you are, you can sign up, make your first real money deposit, and qualify for a $100 risk-free bet – $500 in Pennsylvania.
Simply stick to the thorough step-by-step instructions below to quickly and efficiently complete the process of claiming your welcome offer sans a Unibet Sportsbook promo code:
Register
Begin by clicking here to sign up with Unibet Sportsbook. If you meet the legal gambling age requirement – 21 years or older – and live in a state where the sportsbook is active, you'll be eligible to snag the welcome offer without a Unibet promo code. Arizonans, Indianans, New Jerseyites, and Virginians can get a $100 risk-free bet, while Pennsylvanians can get a $500 risk-free bet instead.
As you wade into the waters of registration, you'll need specific information at the ready. Examples include your full name, date of birth, phone number, proof of address, social security number, and government-issued identification.
To make the sign-up process as simple as possible, you'll want to download the Unibet Sportsbook mobile app dedicated to your region. However, the app isn't necessary to garner the bonus, so desktop is a viable alternative.
Deposit
Most sportsbooks require you to deposit funds before you can qualify for their sign-up offer, and the same is true here. While you won't need a Unibet bonus code to proceed, you will need to put down a minimum of $10 in real cash.
Wager
Now you're ready to wager. Scour through Unibet's expansive betting menu until you locate a preferred market. You won't find any limitations attached to the qualifying wager concerning which sports or leagues are eligible options, nor will you be hindered by any immediate odds restrictions.
Just your first bet – which must be at least $10 – will count toward the Unibet promo. If it happens to win, you'll simply receive the spoils, and the bonus will be canceled. If it loses, Unibet will return your stake, up to a specified amount, as bonus money – if you reside in New Jersey, you'll get your reward in real cash.
Should you be within the state lines of Arizona, Indiana, New Jersey, or Virginia, Unibet will grant you a refund of up to $100. You can get up to $500 back if in Pennsylvania – you won't need a specific Unibet PA promo code to get the different amount.
Withdraw
You'll have the opportunity to withdraw the spoils of a winning qualifying wager right away. But if it crumbles, the promo will arrive in your account within 72 hours as either bonus money or real cash – only those in New Jersey will receive the latter. You won't be able to withdraw or transfer the bonus money and must use it to wager with the sportsbook again. The real cash, however, can be taken out whenever you see fit.
For those in states where bonus money is the reward, there are significant rollover requirements to meet. You'll need to play through the bonus 3x if in Arizona, Indiana, or Virginia, and in Pennsylvania, you'll have to play it through 1x via sports or 20x via casino. Regardless of which locale you're in, a wager will need final odds of -300 or higher to count toward the rollover.
How to Deposit on Unibet
Both the Unibet Sportsbook mobile app and website are user-friendly, with an intuitive interface that new and experienced bettors can appreciate. Regardless of what you're doing – searching through banking methods, reading up on current promotions, or diving into betting markets – Unibet delivers on making sports betting enjoyable.
But even when presented with a clean and smooth product, first-time bettors may find the notion of making an initial deposit overwhelming. With that in mind, we've outlined the process in careful detail for you here:
Go to your account profile
Before you can deposit any funds on the site or mobile app, you'll need to have created and logged into your Unibet account. After you've signed in, locate the account profile button – in the top-right corner of your screen on both desktop and the app – and click it to open your profile page. From here, you can access anything having to do with your account, from your active balance to your history to your personal details. At the top of the list of options will be a tab labeled "Bank," which, after clicking, will provide you with the opportunity to deposit or withdraw money.
Remember: You will not be asked to input a Unibet bonus code during any point of the deposit process.
Click "Deposit Money"
With your profile page open and the "Bank" tab selected, buttons to "Deposit Money" and "Withdraw Money" will be visible. Click the first to reach your list of options.
Additionally, a shortcut to depositing funds exists on the home page. The button, labeled "Deposit," will be next to your account profile button in the top-right corner of your screen. Clicking here bypasses the step of opening your profile page.
Select your deposit method(s)
Once you've selected the "Deposit Money" button, a second window will open, showing you all your banking options in a list. Each one will have its name and logo present, along with the cost of any fees, the minimum deposit requirement, and the maximum deposit allowance. Clicking on your desired choice will take you to a final screen where you can add your banking information.
Lastly, you'll have to decide on the amount of money you want to deposit. A field to input your preferred number will be in the middle of the page. Suggested amounts – ranging from $60 to $240 – will sit below the field in case you're having trouble determining a number. Keep in mind that to qualify for the sign-up bonus, you'll have to put down $10 or more.
Where is Unibet Legal?
Unibet is as seasoned an operator as they come, boasting 20 years of experience in the gambling industry. Most of that time has been spent building authority in the U.K., but the sportsbook has recently entered the fertile U.S. market to resounding success. Now, with its formidable sports betting platform ever-growing in popularity, Unibet has its sights set on expansion in 2023.
For the moment, Unibet legally operates within five states, which you can view in the table below. Bettors in any of those regions except Pennsylvania are eligible to claim the $100 risk-free bet welcome bonus. Those residing in the Keystone State can instead garner a $500 risk-free bet.
How to Withdraw Your Payout From Unibet
Few experiences are as affirming as coming away from your first victorious wager. Maybe the only better feeling is withdrawing your spoils and watching them fill your bank account. Unibet will allow you to take out your money at any time via a withdrawal request.
Withdrawal Methods
All the typical withdrawal methods are available at Unibet. Debit and credit cards, PayPal, eCheck by VIP Preferred, prepaid cards – called Play+ cards – PayNearMe, and physically visiting a cashier at a retail location are paths to taking out your real money. You can explore the options in detail on the website or app by clicking on the "Bank" button and then "Withdraw Money."
Unibet doesn't generally demand you pay a fee when making a withdrawal, but it has specific limits that will impact how much money you can take out at a time. The limits shift depending on your chosen payment provider, but often you'll be made to withdraw at least $10 and will be kept from removing more than $10,000.
As is usual for most sportsbooks, withdrawal timelines will vary. Once you've requested a withdrawal, you will receive a confirmation email. From there, Unibet will conduct a review of your account and gaming activity that may last up to 72 hours. If no additional documentation is required, you will be sent a follow-up email notifying you of your withdrawal's approval. Any remaining time it takes for you to get your money will be up to your payment provider. All in all, it's always safe to assume your withdrawal will take up to five days to complete.
Support
Unibet's customer service is dependable, if a tad limited. While the sportsbook does have a live web chat and phone number for you to get in touch with a support agent directly, those options are only available between 8 a.m. and 11 p.m. ET throughout the week. That said, Unibet's customer service representatives are helpful and efficient when you do get to communicate with them. If you're looking for support beyond those hours, emails are usually answered within a 24-hour window, and queries can be sent to the sportsbook's Twitter account anytime. Additionally, the site hosts a solid FAQ section for you to peruse commonly asked questions at your leisure.
Live chat available from 8 a.m. ET to 11 p.m. ET
Support languages: English
Banking
Accepted Currencies
Methods of Deposit

Min:

N/A
Max:

N/A
Fee:

Free

Min:

N/A
Max:

N/A
Fee:

Free

Min:

N/A
Max:

N/A
Fee:

Free

Min:

N/A
Max:

N/A
Fee:

Free

Min:

N/A
Max:

N/A
Fee:

Free

Min:

N/A
Max:

N/A
Fee:

Free

Min:

N/A
Max:

N/A
Fee:

Free
Unibet offers a standard menu of deposit options.
Deposit Options Include:
Visa/Mastercard
PayPal
Trustly
Play+
PayNearMe
PayPal
VIP Preferred
Note: VIP Preferred is a preferred "e-check" provider in the casino and gaming industry.
Methods of Withdrawal



Unibet offers a minimum portfolio of withdrawal options, but they are transparent with withdrawal times, which is a primary concern for most users.
Withdrawal Options Include:
Bank Transfer: 1-5 Business Days
NETELLER: 1-3 Business Days
PayPal: 1-3 Business Days
Unibet Sportsbook FAQ
Can I trust Unibet when it comes to promos?
Do I need to make a deposit to get my Unibet promo?
Yes. Regardless of location, you must make an initial deposit prior to claiming the operator's welcome bonus without a Unibet promo code. At a minimum, you'll have to put down $10.
What if I lose my initial bet at Unibet?
If your initial bet with Unibet doesn't work out, the sportsbook will return your stake to you as bonus money – except in New Jersey, where you'll get real cash. In Arizona, Indiana, New Jersey, and Virginia, you can get a maximum of up to $100 back; in Pennsylvania, you can get up to $500.
If I get the bonus, can I withdraw it from Unibet immediately?
If you lose your qualifying wager – your first bet only – with Unibet and you're located in Arizona, Indiana, Pennsylvania, or Virginia, you'll get your stake back as non-withdrawable bonus money. For everywhere but PA, that means a maximum reward of up to $100; in PA, you'll get up to $500. New Jerseyites will also receive up to $100, but theirs will come in real withdrawable cash.
In what states can I legally bet at Unibet?
Presently, there are five states in which Unibet legally operates. If you're in Arizona, Indiana, New Jersey, Pennsylvania, or Virginia, you can access the sportsbook and capitalize on its promotions.
I'm already registered at Unibet, can I still use the promo code(s)?
Acquiring the sportsbook's active welcome bonus does not require a Unibet promo code. That said, only new users are eligible to receive the sign-up offer. So, if you've already got an account, you'll need to seek out other promos.