NFL to Allow In-Stadium Sports Betting on Game Days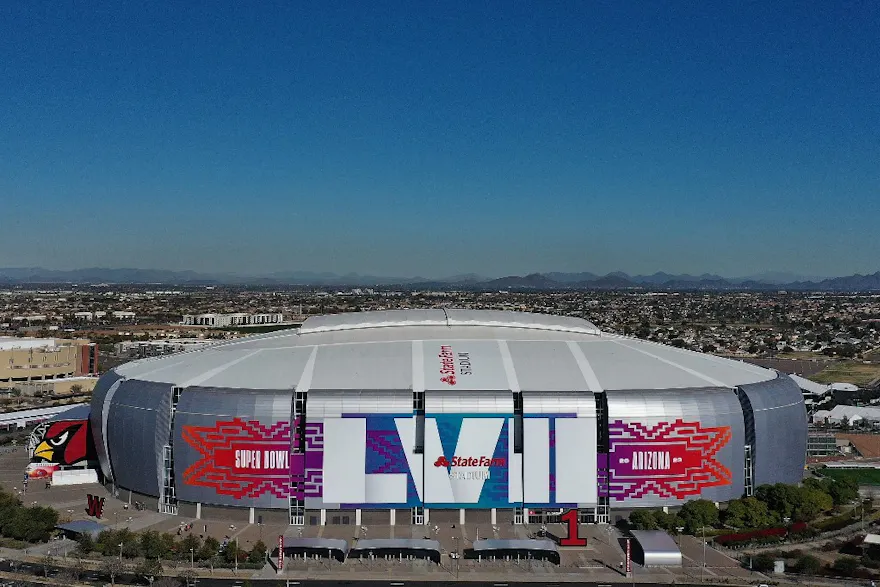 The evolution of the once unheard of relationship between the sports betting community and North America's biggest league took yet another step toward total completion this week with the announcement that NFL fans will now be able to place bets, on game days, at stadiums tied to some of the world's most successful and lucrative teams.
In a vote taken in Scottsdale, Ariz., NFL owners approved the use of mobile devices for betting within NFL venues, starting with the 2023-24 NFL season. Mobile sports betting was already taking place for fans in competing legal wagering jurisdictions, but the announcement Tuesday was hugely symbolic and nearly completes the NFL's full embrace of the gambling community.
Remember when ...
The NFL was once steadfast in its reluctance to align its product with gambling.
As recently as 2015, NFL Commissioner Roger Goodell went on record saying: "We've been very open about our position that we oppose legalized sports gambling. We haven't changed our position on that. I don't anticipate us changing that going forward at all."
That same year, the NFL actively prevented a group of high-profile NFL players from attending a fantasy football event in Las Vegas.
The turn of the tide
The U.S. Supreme Court overturned its blanket ban on sports betting in 2018, and that decision completely transformed the sports betting landscape – particularly where the NFL is concerned.
The league has partnered with elite sports betting providers like FanDuel, DraftKings, BetMGM, Caesars, FOX Bet, PointsBet and WynnBET, among others. Individual teams have signed lucrative partnership deals with individual sportsbooks and even players themselves have become brand ambassadors for wagering providers.
It all adds up to increased revenues for all NFL entities. Being able to place an NFL wager while taking in a live pro pigskin game will only add to the immense cash stream the league is currently enjoying from the gambling industry.
An estimated $270 million infusion to the NFL from sportsbooks was seen in 2022 and that number will only grow with the increased accessibility of gambling products in NFL stadiums.
The 2023 landscape
Despite this week's decision, there is likely only to be a few NFL stadiums that offer legal mobile sports betting at their venues.
The Washington Commanders are the only team with a sportsbook at their stadium, as Fanatics Sportsbook opened a physical location at FedEx Field in January – too late, unfortunately, to take advantage of what was an up-and-down season for the NFL club. The Commanders have the infrastructure in place and will surely be one team allowing fans to place best in-stadium.
Other than that, the Arizona Cardinals and the two New York teams (Giants and Jets) each have sportsbooks located just outside their stadiums. It's logical to suggest these teams, and perhaps the Cleveland Browns (who could adopt an NFL stadium sportsbook approach instead of their current betting lounge focus) could be in line to take in-stadium bets at their home openers.
More NFL teams are sure to follow suit with Tuesday's announcement.
Questions about revenues
It's expected that in-stadium betting on NFL games will translate to a bump in revenues – not only for the NFL, but for its clubs as well. Just how the wagering expansion decision affects each individual club was covered in the draft that came out of the owners' meetings on Monday.
Sportsbook revenues from in-stadium betting will apparently be split among the 32 NFL teams, 18 of which reside in states with legal sports betting. Teams that allow for in-stadium wagering will reportedly be allowed to keep the first $20 million in revenue, before contributing to a revenue-sharing pool that will be disbursed among all other NFL teams.
The rationale for revenue sharing is tied to the fact that NFL wagers are not always on just the home team, giving credence that they should be shared.