Upset Special: The Top 3 Underdog Picks of NFL Week 11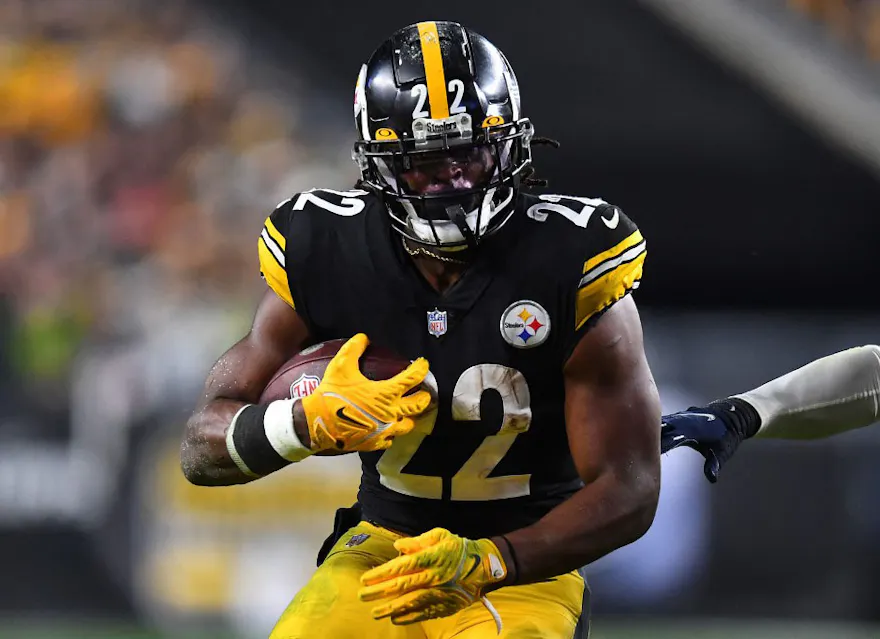 Check out our top three underdog picks for Week 11, including the Steelers (+205) over the Chargers on Sunday Night Football.
There's nothing more thrilling than bypassing the points offered to you every week on an undervalued team and heading straight for the moneyline.
With great risk comes great reward, and we will seek out those big paydays on a weekly basis here with our NFL underdog picks. This week, I'm seeing two teams that could very well be favored and one team that's simply not getting enough love.
Here are my top three underdog picks for Week 11 (odds via DraftKings).
Underdog Picks Week 11
Indianapolis Colts (+245)Washington Football Team (+160)Pittsburgh Steelers (+205)
SEE ALSO: Week 11 Parlay Picks
Week 11 Underdog Picks and Predictions
Colts (+245) vs. Bills
The Bills are just two weeks removed from being held out of the end zone for four quarters in a loss to the Jaguars, of all teams. Judging by Sunday's line, all it apparently took was one win over the weak Jets defense to restore all confidence in this team.
There's a little bit more to this game. While Indianapolis can't really throw the ball all that well, this rushing attack could be the best in football now that Derrick Henry has gone down in Tennessee. The Bills have improved against the run this year, but I'd caution that Henry ran for 143 yards and three touchdowns on this defense, and their performance against Najee Harris came in his NFL debut.
Aside from those two, Buffalo hasn't faced a running back that's nearly as good as Taylor, who may go on to win Offensive Player of the Year. If Henry can manage 143 yards on this defense, so can Taylor, especially behind this line. No one has really tested this rushing defense because no teams, aside from Tennessee, have really had a good enough back to do so. The Colts defense has looked pretty good and as long as Taylor can cook, this is a winnable game.
Washington (+160) vs. Panthers
Are we seriously going to pretend the Panthers are good because Cam Newton ran for a couple of touchdowns in a game where Carolina's defense dominated Colt McCoy? I am not so ready to anoint the Panthers as being back and think this is a dangerous trap.
There's no Chase Young here, which will definitely hurt Washington's ability to stop the Panthers on offense, but I'm not quite sure it needs him for this game. Newton hasn't been good in about three or four years, and I actually think this offense might get even worse if he takes all the snaps as the starting quarterback.
Taylor Heinicke, meanwhile, just cut up one of the best defenses in football and Antonio Gibson shredded against an elite rushing defense. The Panthers have clear liabilities against the run, and Washington can exploit them. I like this Week 11 underdog pick a lot.
Steelers (+205) vs. Chargers
The Chargers are not a good football team. Their lone quality wins are against the Chiefs, who were terrible until about two weeks ago, and the Raiders, who have dropped off significantly since a hot start. Aside from that, Los Angeles has failed many tests, including a back-breaking loss to the Vikings in Week 10.
This defense is in the middle of the pack by most metrics and ranks dead last against the run. Harris can exploit this mismatch and make up for the potential loss of Ben Roethlisberger. Furthermore, we saw in 2020 that Mason Rudolph is a somewhat decent replacement for Big Ben, and I am not ready to let one game in sloppy, rainy conditions convince me that he is terrible.
Los Angeles is severely overrated here and even without Minkah Fitzpatrick, it should wilt in the face of an underrated defense which has been ready to break out. The concerns in L.A. are certainly warranted, and the panic button gets hit on Sunday night when Pittsburgh goes into enemy territory and gets the win.
SEE ALSO: Week 11 Betting Trends
Picks made on 11/17/2021 at 3:14 p.m. ET.