Texans vs. Colts NFL Week 6 Picks and Predictions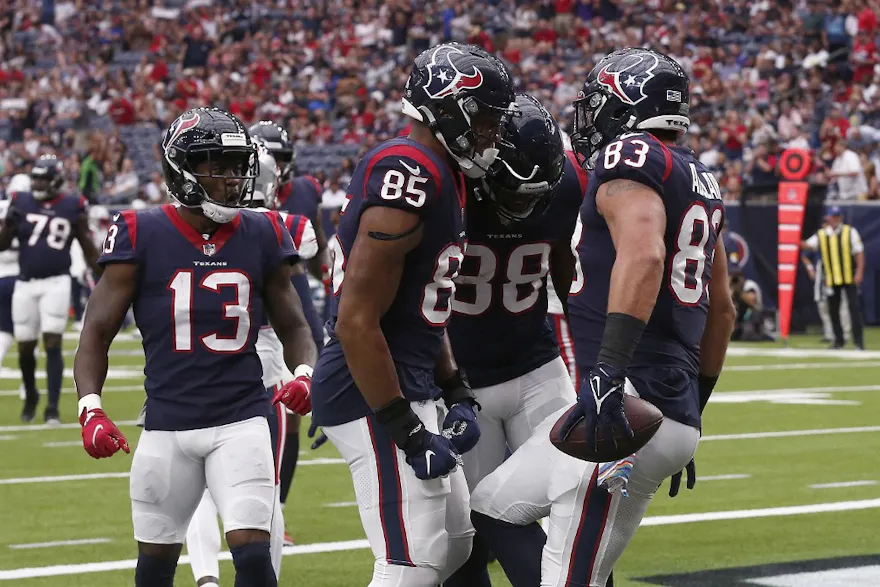 The plucky Houston Texans will pay out handsomely if they beat the Indianapolis Colts and the NFL odds this Sunday.
Houston Texans vs. Indianapolis Colts
Monday, October 11, 2021 - 08:15 PM EDT at Lucas Oil Stadium
Someone forgot to tell the Houston Texans they're supposed to suck. Despite being whittled down to third-string quarterback Davis Mills, the Texans gave the New England Patriots all they could handle last Sunday before losing 25-22 as 8-point home dogs on the NFL odds board. That leaves Houston at 1-4 SU and a profitable 3-2 ATS heading into Week 6. Smell the value!
The Texans might have even more value this Sunday when they visit the Indianapolis Colts (1-4 SU, 3-2 ATS). They'll definitely have the rest advantage after the Colts fell to the Baltimore Ravens 31-25 in overtime on Monday Night Football. But is it enough to put them in our NFL picks as 10-point road dogs? Maybe not; the consensus reports at press time show 64 percent of early bettors on Indianapolis. Let's dig deep, peel back the layers, and get to know the real story behind this AFC South matchup.
https://youtu.be/Zsh9zZTPgVM?t=6
Can't We All Just Get Along?
They say early money is sharp money, and as is often this case, the computers are in sync with the consensus for this game. FiveThirtyEight like the Colts to win by 11.5 points, leaving us a decent theoretical profit margin to work with – not the old-school two points we'd prefer, but that magic number 10 does come into play here. A small bet on Indianapolis should be perfectly cromulent at this price. The script gets flipped when we look at the moneyline.
ESPN's Football Power Index has Indy's chances of victory at 72.8 percent, or –268 when you run it through the gambling calculator of the gods, the SBR Odds Converter. The Colts are –550 on the NFL lines, while the Texans are +430. It's only natural that Houston are drawing 100 percent consensus on the moneyline, but then again, ESPN's projections don't jive with Nate Silver's crew (they have Indy at 84 percent to win). What to do, what to do.
So Hip It Hurts
Did somebody say "Take the Over"? That might have been good idea when this total opened at 42.5 points, and yes, the consensus figures show 81-percent support for that wager at press time. But then we learned during Monday's game that Colts PK Rodrigo Blankenship has some sort of a hip problem. It cost them the win over Baltimore; they didn't need overtime to break the 46.5-point total, but we're not too keen on taking the Colts or the Over this Sunday with Blankenship in dry dock.
That Houston +430 bet does look more tempting, though. The Colts are obviously not as bad as their record would indicate, but they do have issues on offense to go with their special teams. So let's make it a fun-size bet on the Texans – and may the prolate spheroid be with you.
NFL Pick: Texans +430