College Basketball Best Bets, Odds Today: Matchups, Odds, Picks, Predictions for Saturday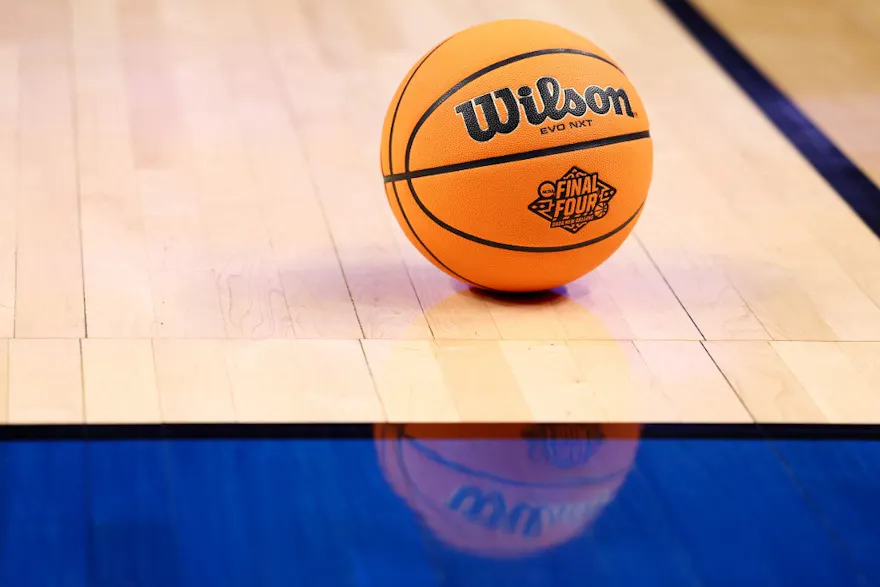 Friday's college basketball action was filled with numerous top-25 upsets, setting up can't-miss action for the rest of the weekend. We have highlighted the odds, movements, and our college basketball best bets for Saturday.
Three of the country's top-six teams were defeated Friday, as No. 1 North Carolina and No. 3 Kansas suffered their first losses of the season, and No. 6 Gonzaga was dominated by 18 points by Purdue. However, oddsmakers felt the Tar Heels and Jayhawks were vulnerable, as North Carolina tipped off as just five-point favorites, while Kansas was a two-point underdog to Tennessee.
Here are our best bets for Saturday's college basketball slate (odds via Caesars Sportsbook, DraftKings Sportsbook, FanDuel Sportsbook; pick confidence based on a 1-to-5-star scale).
Saturday's College Basketball Schedule and Odds
(odds via DraftKings)

Kent State (+1300) vs. Houston (-4000)
UT Rio Grande Valley vs. Texas (No Moneyline, -33.5)
Iowa (-245) vs. TCU (+198)
Saturday's College Basketball Best Bets
Moneyline: Iona (-165 via DraftKings)
Spread: Penn (OFF)
Total: Syracuse-Bryant Under 158 (-110 via DraftKings)
Upset: South Dakota State (+130 via Caesars)
Prop Pick: Hofstra race to 10 points (-110 via FanDuel)
Check out our top sites for Maryland sports betting.
Top College Basketball Picks for Saturday
Moneyline: Iona (-165) ★★★★
Iona already owns two impressive non-conference wins, beating Ivy League favorite Penn and America East favorite Vermont by a combined 49 points. The latter victory was even more impressive, as the Gaels' 21-point victory came without its best player, Quinn Slazinksi.
Slazinski missed the Vermont game with a high-ankle sprain after totaling 36 points, 15 rebounds, and six assists through the first two games. Thus, even if Slazinski is unavailable for this game, we still expect Rick Pitino's outstanding interior defense (top-10 in block percentage) to keep the taller Broncos (32nd in the country in average height) at bay.
We are getting much more value at DraftKings with this moneyline wager, as the next shortest odds are at -170 at PointsBet, and climb as high as -178 elsewhere.
Spread: Penn (OFF) ★★★
Both Penn and Colgate are in the midst of an interesting part of their schedules, with three games in three days this weekend. However, we are surprised to see KenPom has Penn as underdogs on its home court, even if Colgate owns a road win at Syracuse.
The Quakers return 75.2% of their minutes from last season (second-most in the country). In addition, the three games in three days should favor them over Colgate, as the Raiders get just 28.3% of minutes from their bench (223rd in the country) compared to the Quakers' 41.7% bench minutes (13th).
Total: Syracuse-Bryant Under 158 (-110) ★★★
We have nothing but respect for the Bryant offense as the Bulldogs are one of the country's most aesthetically pleasing teams to watch. Bryant plays at the country's second-fastest tempo, and its scrambling style of defense has the team playing the third-shortest possessions on average (14.6 seconds).
However, this is a fascinating clash of styles, as nothing thwarts a lightning-quick attack like the Syracuse zone. Not only does Jim Boeheim's menacing zone make opponents use most of the shot clock in the half-court, it is virtually impossible to get anything going in transition against it.
The Orange got a great chance to prep for Bryant's unique style when facing St. John's, who plays at the fourth-fastest tempo in the country. The Orange held the Red Storm to 65 points in regulation, but we do not expect a stellar day offensively from Syracuse with lookahead games to Illinois and Notre Dame as its next two opponents.
DraftKings is the right book to shop at for Under backers, as it is the only sportsbook offering a number as high as 158.
Check out our top sites for Iowa sports betting.
Upset: South Dakota State (+130) ★★★★
Outside of last week's game against North Carolina, James Madison has not exactly challenged itself early in the season. The Dukes have played more games against non-Division I opponents than games against teams inside KenPom's top 200, while the JackRabbits have played just two of its six games against teams outside KenPom's top 120. Thus, throw away the disparity in the teams' records (5-1 vs. 3-3), as South Dakota State has learned a lot about itself from scheduling the way it did.
South Dakota State ranks 363rd in the country in offensive rebounding percentage, but that is more of a strength than a weakness when facing JMU, as it means the Jackrabbits will have more people back to defend the Dukes' effective transition attack (10th in tempo in the country).
Making this wager at Caesars provides much more value than the +120 moneyline odds found at DraftKings or PointsBet.
Prop pick: Hofstra race to 10 points (-110) ★★★
Hofstra buried itself in an early 18-4 hole against Middle Tennessee on Friday. The Pride actually outplayed the Blue Raiders from that point on, only losing by 10 points. But one can expect Hofstra head coach Speedy Claxton to emphasize starting strong Saturday.
UNC Greensboro only had one- and three-point halftime leads in its last two victories, so we expect the Pride to be competitive early, winning the race to score the game's first 10 points.
Where to Bet on College Basketball
Here are our top-rated sportsbooks:
College basketball best bets from 11/26/2022 at 8:01 a.m. ET.