NBA Player Props & Best Bets Today: Schedule, Picks for Tuesday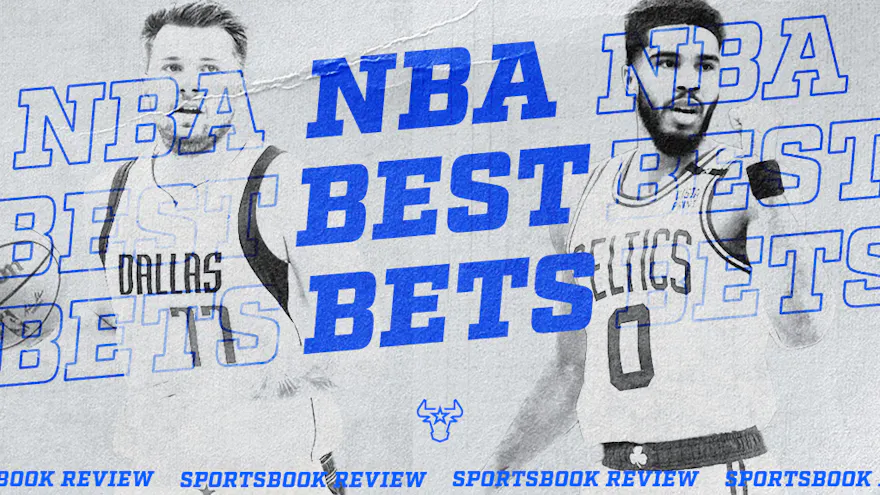 Can De'Aaron Fox and the Sacramento Kings light the beam against the Boston Celtics on Tuesday? Jon Metler shares his best bets for Tuesday's NBA slate of games using the best NBA odds.
With three of my player props taking place on the West Coast, I'm keeping you up late for some Western Conference basketball. It'll be worth being tired on Wednesday morning because we have a juicy plus-money prop to back between the Boston Celtics and Sacramento Kings on Tuesday.
Last week, we won 6.63 Units on our NBA best bets and we have a 3-1 record for +1.75 Units this week.
It's time to keep the momentum going and earn some more green checkmarks with today's best bets (odds via FanDuel Sportsbook, Bet365, and BetRivers; pick confidence based on a 1-to-5-star scale).
Check out our NBA picks and our best NBA betting sites.
Tuesday's NBA schedule and odds
(Odds via FanDuel Sportsbook)
Washington Wizards vs. Orlando Magic (-1)
Cleveland Cavaliers (-3) vs. Brooklyn Nets
Detroit Pistons vs. Atlanta Hawks (-14)
San Antonio Spurs vs. New Orleans Pelicans (-13)
Boston Celtics (-5) vs. Sacramento Kings
Oklahoma City Thunder vs. Los Angeles Clippers (-6.5)
Tuesday's NBA best bets
Player prop: Shai Gilgeous-Alexander Over 30.5 points vs. Clippers (-122 via BetRivers) ⭐⭐⭐⭐
Player prop: Marcus Smart 7-plus assists vs. Kings (+250 via Bet365) ⭐⭐⭐⭐⭐
Player prop: De'Aaron Fox Over 5.5 assists vs. Celtics (+104 via BetRivers) ⭐⭐⭐⭐
Moneyline: Wizards vs. Magic (-104 via FanDuel) ⭐⭐⭐⭐
Tuesday's NBA player prop picks
Player prop: Shai Gilgeous-Alexander Over 30.5 points vs. Clippers (-122 via BetRivers) ⭐⭐⭐⭐
In a revenge spot against his former team the Los Angeles Clippers, Gilgeous-Alexander is showing value on the Over. Not only are the projections showing value when cross referenced with Gilgeous-Alexander's prop, but BetRivers has also decided to go rogue with their pricing for this prop.
The only sportsbook trading Gilgeous-Alexander with a total of 30.5 is BetRivers. Every other sportsbook has a total of 31.5, with BetMGM as high as 32.5. By placing this bet at BetRivers, you're literally receiving a free point since the juice is also comparable. For example, FanDuel is offering the Over 31.5 at -120.
As if the rogue price was not convincing enough, Gilgeous-Alexander is also projected to score 32.3 points on Tuesday against the Clippers, the team that traded him away for Paul George. We can price Gilgeous-Alexander at -135 to score Over 30.5 points based on this projection.
Player prop: Marcus Smart 7-plus assists vs. Kings (+250 via Bet365) ⭐⭐⭐⭐⭐
Smart is showing value across the board on his assists prop on Tuesday due to his projection of 6.3 assists. The most challenging part of this bet wasn't determining that we preferred the Over, that was easy, but finding our highest expected value.
It's possible to take on some heavy juice and lay -155 for Over 4.5 assists at DraftKings, or you can play the Over 5.5 (+104) at FanDuel. There are many people who would prefer the plus-money price, but the expected value on both wagers is the same, 21% according to our projection.
My initial thought was that we could do better, so I went hunting and found Smart at +250 to record seven or more assists at Bet365. The Over 6.5 assists should be trading at +130, not +250, based on our projection of 6.3 assists.
In other words, by placing a bet on Smart to finish with seven or more assists, our expected value increases from 21% to 52%! You're only receiving +180 on this alternate total with FanDuel, which keeps your expected value at 21%. You must place this bet at Bet365, I don't make the rules.
Player Prop: De'Aaron Fox Over 5.5 assists vs. Celtics (+104 via BetRivers) ⭐⭐⭐⭐
It's time for you to start using BetRivers for your NBA player props if you haven't already. With some of these props, they consistently choose to be the smartest sportsbook in the room. You can't let this happen. I'll be discussing this bet, but if you want to learn more about BetRivers, read our review.
Fox is projected to drop 6.2 dimes against the Celtics, so we can price the Over 5.5 assists at -135 instead of +104. BetRivers is the only sportsbook trading this prop at a plus price. Is it possible that all the other sportsbooks and projections are wrong?
What I'm trying to say is that you're getting an extremely solid price on Fox's Over at +104, regardless of whether he wins or loses.
Check out our NBA Finals odds and NBA MVP odds.
NBA game picks
Moneyline: Wizards vs. Magic (-104 via FanDuel) ⭐⭐⭐⭐
I've seen enough from the odds to know that the Wizards should be the favorites in this matchup, not the Magic. It's what I initially thought this morning, given that the projections indicated that the Wizards should be the favorites, and the line movement only confirms it.
The Magic were 2.5-point favorites at Circa Sports this morning, and the line has moved all day in the Wizards' favor. Now, the Magic are trading at -1 at Circa. Not only is it moving toward the Wizards, but we haven't seen any buyback on the Magic either.
The Wizards are projected to win by two points in this matchup against the Magic in Orlando. By using this projection, we can price the Wizards at -119 on the moneyline, but we can purchase them at -104 on FanDuel.
NBA best bets made 03/21/2023 at 10:30 a.m. ET.
(21+. Gambling Problem? Call 1-800-GAMBLER)
* Bonuses not applicable in Ontario.
Related pages