Who Will Justin Trudeau Date Next? Odds for Melanie Joly, Kim K, Madonna & More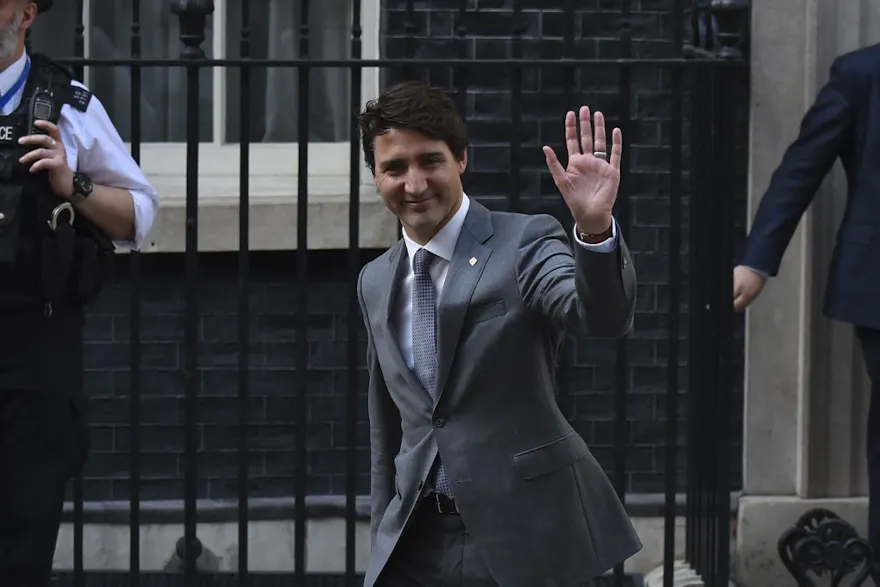 The Canadian prime minister has been in recent news amid word he's separating from his wife and sportsbooks were quick to release odds for who Justin Trudeau will date next. The options are likely to surprise!
Justin Trudeau, Canadian prime minister since Nov. 4, 2015, and his wife Sophie Gregoire announced their separation Tuesday, Aug. 2. Via our best sportsbooks in Canada, bettors can wager on who Trudeau will date next.
With options ranging from Melanie Joly, the Canadian Minister of Foreign Affairs, to celebrities such as Kim Kardashian, Celine Dion, Cher, Madonna, and Mariah Carey, the PM's love life has crossed into the entertainment industry.
Read on for our look at the odds for who Justin Trudeau will date next, based on the offerings from our best sports betting sites in Canada.
Who will Justin Trudeau date next?
(odds last updated Thursday, Aug. 3)
| Name | Odds |
| --- | --- |
| Melanie Joly | -170 |
| Kim Kardashian | +450 |
| Sanna Marin | +650 |
| Chrystia Freeland | +850 |
| Celine Dion | +900 |
| Elizabeth May | +2500 |
| Angelina Jolie | +4000 |
| Charlize Theron | +4000 |
| Cher | +4000 |
| Halle Berry | +4000 |
Visit our Google News page and click "Follow" (⭐) for the latest odds, picks and news!
Joly is the betting favorite in this market with the -170 odds representing a 62.96% implied probability.
Odds increase from there as the probability decreases. Kardashian's +450 odds represent a 18.18% implied probability. A $100 bet would return a profit of $450.
Looking for a long shot? A $100 bet on Elizabeth May to next date Trudeau would return a profit of $2,500 but with just a 3.85% probability, per the odds. Cher, Halle Berry, Janet Jackson, Jennifer Aniston, Madonna, and Mariah Carey are among a large group of contestants for Canada's most eligible bachelor sharing +4000 odds but with a low 2.44% probability of being his next romantic partner
(21+. Gambling Problem? Call 1-800-GAMBLER)
* Bonuses not applicable in Ontario.
Related pages