Toyota Owners 400 Prop Picks: Winning Car Number, Winning Car Team, and Head To Head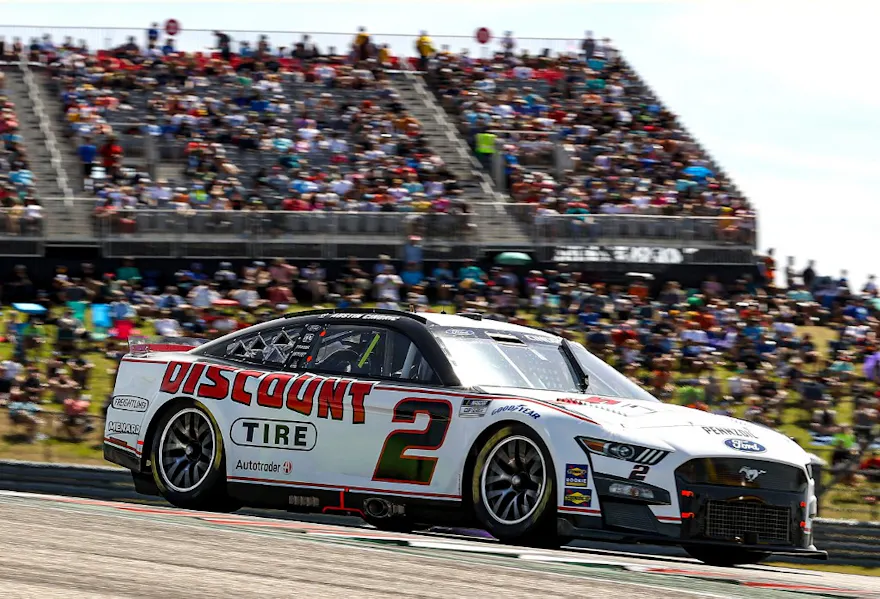 From 3.5 miles to 3/4 of a mile, drivers go from the expanse of the COTA track to the compact confines of the Richmond short track. Read on for our top Toyota Owners 400 prop picks.
For the first time this season, NASCAR moves to a more traditional short track at the Richmond Raceway. Some drivers have already had a chance to experience short-track racing at the L.A. Coliseum in their NextGen cars. That said, this will be the first taste of it for many other drivers.
Alex Bowman edged out Denny Hamlin in the spring race last season in April. Martin Truex Jr. did the same to win the fall race here in September. Surprisingly though, it's Chase Elliott who comes in as the favorite to win here despite never winning a race in Richmond. In fact, his average finish sits at just 11.3 at this track. 
Here are my top prop picks for NASCAR's Toyota Owners 400 at the Richmond Raceway in Richmond, VA (odds via DraftKings Sportsbook and BetMGM; pick confidence based on a 1-to-5-star scale).
Toyota Owners 400 Prop Picks
Number of Winning Car Over 15.5 (+110) ????
Austin Cindric (+100) vs. Austin Dillon (-120) ????
Team of Winning Car: Joe Gibbs Racing (+230) ?????
SEE ALSO: Toyota Owners 400 Picks and Preview
Toyota Owners 400 Prop Predictions
Number of Winning Car Over 15.5 (+110 via BetMGM)
Eight out of the last ten races on this track have hit this prop. This includes two Kyle Busch wins in the No. 18. Joey Logano won one in the No. 22 while Kyle Lason in the No. 42 and Alex Bowman in the No. 48 chipped in as well. Martin Truex Jr. has the most of all of them with three wins in his No. 19.
Since September of 2015, no team has won more races on this track than Joe Gibbs racing. With the exception of Denny Hamlin, the three remaining drivers on his team all fall into this prop range. Kyle Busch and Truex Jr. represent five out of the last seven wins on this track. Christopher Bell, the No 20 car battled his way to third last week in Austin, TX. 
As for the rest of the field, this prop offers a chance for a non-Gibbs car to take home the checkered flag as well. Bowman in the No. 48 won in the fall at the Martinsville Speedway. Both Logano in the No. 22 and Kurt Busch who now drives the No. 45 have won here and are running well this season. Logano already has a short-track win in this car when he won the Busch Clash earlier this year. This prop provides tremendous value in terms of which cars it covers.
Cindric (+100 via DraftKings) vs. Dillon
The 2022 season began with a bang for Austin Cindric, winning the Daytona 500. Since then he's fallen on some hard times. He managed to bounce back last week for an eighth-place finish in Austin, but he's only raced once here in a Cup car. Last season in the No. 33 Penske Ford, he came in 28th in Richmond. He has had some success in the Xfinity series here with a 7.4 place average finish and four top 5 finishes in seven career starts.
For Austin Dillon, his season has been a series of bad luck outings. He finished 25th at Daytona and wrecked out of both Phoenix and Atlanta. He did manage to stay on the track at the Circuit of the Americas to turn in a 10th place finish. Dillon's average finish on this track falls just under 17th place in his 15 career starts in a Cup car.
This season, Cindric has an average finish of 16th place. Dillon comes in with a 17.3 average finish. The No. 2 car has finished in front of the No. 3 car in four out of the first six races this season.
Team of Winning Car: Joe Gibbs Racing (+230 via BetMGM)
As was mentioned earlier, Joe Gibbs Racing has fielded the winning driver on this track in 8 out of the last 12 races. This season has not started out well for the Gibbs drivers, but if there is one track that can turn that around, it's this one.
Since the 2019 running of this race, Gibbs cars have let 1,288 out of the 2,000 laps run in Richmond. In fact, every Gibbs driver racing this weekend has led here in a race at one point or another.
That this prop contains three of the most dominant drivers on this track is reason enough to jump on it. Add in the No. 20 who is coming off an impressive finish at last week's road course and it makes it even better.
Where to Bet on the Toyota Owners 400 Prop Picks
Here are our top-rated sportsbooks:
SEE ALSO: All picks, odds, and sports betting news. Be sure to check out SportsbookReview.com's community forums and betting tools.