United Rentals Work United 500 Picks, Predictions, Odds 2023: Kyle Larson Favorite in Phoenix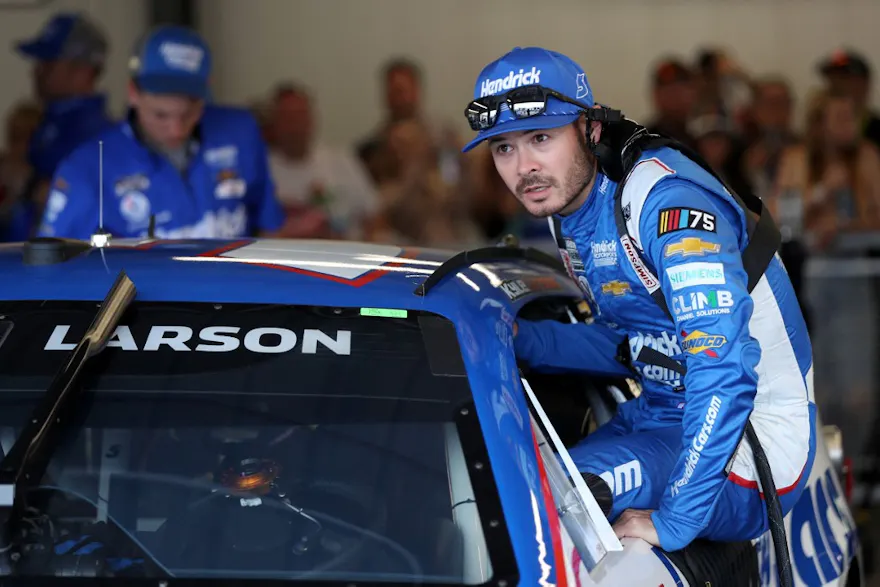 Sunday's United Rentals Work United 500 marks NASCAR's departure from the West Coast. Read on as we look at the top United Rentals Work United 500 picks based on the best NASCAR odds.
Teams will pack up and leave the West Coast after this weekend, ending their swing at the Phoenix Raceway in Arizona. This track has seen five different winners in the last five races. The last driver to win here in March was Chase Briscoe when he grabbed the lead with 24 to go and held on to the finish. In the fall, fellow Ford driver Joey Logano left Phoenix with the checkered flag and the championship trophy.
So far this season we have had three different race winners. That trend should continue as several drivers, including Kyle Larson and Kevin Harvick, are without a win this year and have enjoyed success on this track.
Here are our best bets and 2023 United Rentals Work United 500 picks at the Phoenix Raceway (odds via PointsBet; pick confidence based on a 1-to-5-star scale).
United Rentals Work United 500 picks to win
Kyle Larson +700 (via PointsBet) ⭐⭐⭐⭐
Kyle Busch +1200 ⭐⭐⭐
Kevin Harvick +1600 (via PointsBet) ⭐⭐⭐⭐
United Rentals Work United 500 odds
| Driver | DraftKings | FanDuel | BetMGM | Caesars | PointsBet |
| --- | --- | --- | --- | --- | --- |
| Kyle Larson | +350 | +350 | +350 | +350 | +700 🔥 |
| Denny Hamlin | +800 | +800 | +800 | +800 | +900 🔥 |
| Christopher Bell | +800 | +800 | +900 | +900 | +1200 🔥 |
| William Byron | +800 | +800 | +800 | +900 | +900 |
| Ryan Blaney | +1000 | +1000 | +1000 | +750 ❄️ | +1000 |
| Kevin Harvick | +1000 | +1000 | +900 | +800 ❄️ | +1600 🔥 |
| Joey Logano | +1200 | +1200 | +1100 | +1200 | +1000 ❄️ |
| Ross Chastain | +1200 | +1200 | +1400 | +1500 🔥 | +1200 |
| Kyle Busch | +1200 | +1200 | +1200 | +1000 | +800 ❄️ |
| Martin Truex Jr. | +1500 | +1500 | +1300 | +1300 | +1600 🔥 |
United Rentals Work United 500 predictions
Kyle Larson (+700 via PointsBet) ⭐⭐⭐⭐
Larson has made 17 career starts at Phoenix and has 10 top-10 finishes. He has crossed the finish line inside the top three on four occasions here with a win in the 2021 season that crowned him the series champion. Larson continues to be one of the fastest drivers on this track. The No. 5 car has spent at least 97% of the race running in the top 15 in two out of his last three races in Arizona.
It has been a rough start to the 2023 season for Larson, finishing 18th at Daytona and 29th at Fontana. However, he looked a lot closer to his former self last week, leading 63 laps in Las Vegas on his way to a runner-up finish. Henrick cars finished 1-2 in that race. Chase Elliott is out of this race which could give an extra boost to the rest of the HMS team.
Kyle Busch (+1200) ⭐⭐⭐
Success on this track has never been an issue for Busch who has only finished outside of the top 10 on 10 occasions in 35 starts here. He has accumulated 12 top-five finishes in his career at Phoenix with three wins. The last of which came back-to-back in the fall of 2018 and again in the spring of 2019. Busch sits as second on the list of all-time lap leaders here, pacing the field 1,190 times around this asphalt oval.
Busch has rocketed out of the blocks this season in his new ride, claiming a win at Fontana. His luck did not continue on his home track in Las Vegas though, where he settled for a 14th-place finish. He remains among the favorites for a reason, but confidence here waivers some given he's had just one finish inside the top 10 despite showing speed throughout the race.
Kevin Harvick (+1600 via PointsBet) ⭐⭐⭐⭐
Harvick enters his final spring race at Phoenix as the all-time leader in wins on this track, taking home the checkered flag here nine times in his career. His domination was at its peak between the fall of 2012 and the spring of 2016 when he won five of the seven races in that span, including four in a row. Harvick has not finished outside of the top 10 here in 19 straight races, dating back to the fall race in 2013. Happy has also led the most laps of any driver at Phoenix with 1,663 circuits in first place here.
This week will be the last of two tries for Harvick to grab his 10th win on this track. So far, he has logged two top-10 finishes this season. He will need to find a little more speed if he hopes to get into the double digits this week, as he's only turned 12 of the fastest laps out of the 683 total laps run this year.
United Rentals Work United 500 NASCAR Power Ranking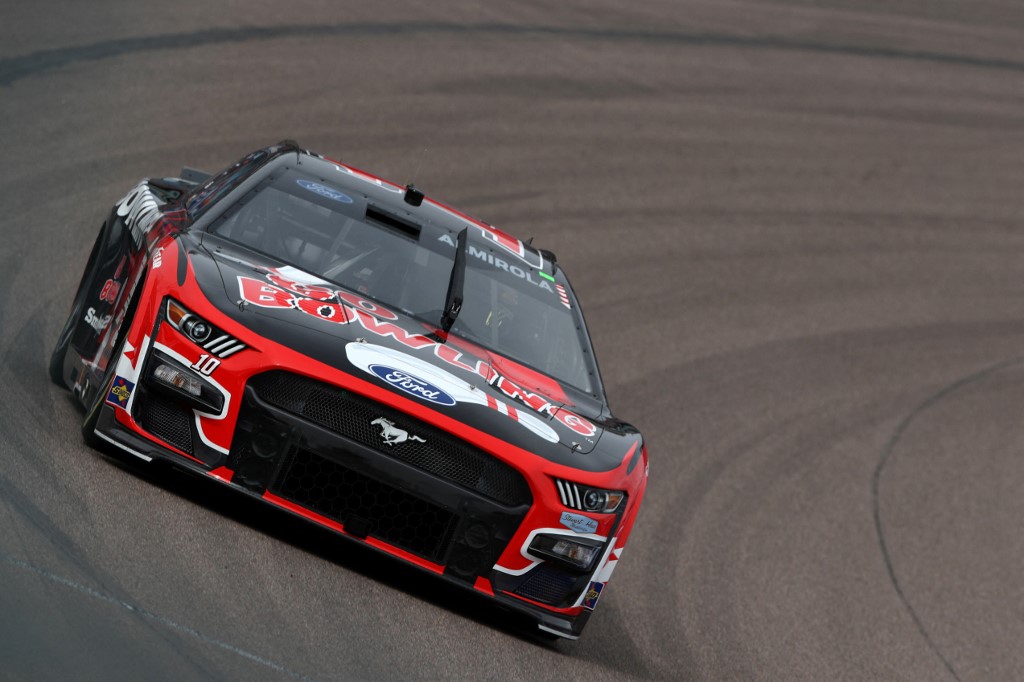 United Rentals Work United 500 power rankings by Henry John.
10. Aric Almirola (+10000 via SuperBook)
Phoenix Raceway is a track where cream typically rises to the top. Then again, the heightened level of parity that the Next Gen Car created could open the door for a surprise winner. Those looking for a longshot should consider Aric Almirola this week. Since joining Stewart-Haas Racing, his stats improved significantly. Almirola finished top-10 in five of the last 10 races and his 10.7 average finish over that span ranks sixth among all drivers.
9. Christopher Bell (+1000 via SuperBook)
To date, Christopher Bell only has six Cup Series starts at Phoenix. However, recent returns in the No. 20 car for Joe Gibbs racing have been solid as he finished inside the top 10 in three of the last four races. He also owns an Xfinity Series outright win at the 1-mile oval which came back in 2018. With a fifth-place run last week serving as a momentum-builder, Bell is one to keep an eye on in the United Rentals Work United 500.
8. Chase Briscoe (+2500 via SuperBook)
Chase Briscoe shocked NASCAR when he scored his first Cup Series race win at Phoenix in the spring race a year ago. In the championship race last fall, Briscoe proved the win wasn't a fluke by coming home fourth. Clearly, the No. 14 team nailed the setup for this track a year ago, and thus should have a great shot at doing so again this weekend. Having a teammate like Kevin Harvick to compare notes with certainly helps!
7. Ryan Blaney (+700 via DraftKings)
After a brutal showing last week, bettors can be confident the Team Penske Fords will rebound at a track where the manufacturer ran well recently. Although Ryan Blaney never won outright at Phoenix, his consistency in recent years is second to none. He only finished outside of the top 10 once in his last eight starts, a stretch that includes five top-5s and a career-best run of second last fall.
6. Denny Hamlin (+1000 via DraftKings)
The Toyota stable of drivers had its strongest run of the season at Las Vegas last week. Denny Hamlin spent time out front before settling for a solid 11th-place finish. As far as Phoenix is concerned, Hamlin owns two outright victories here in his career with the most recent coming in 2018. He also boasts the third-best average finish (7.4) of any NASCAR Cup Series driver over the last 10 races. The sample size includes four top-10s in his last five starts.
5. Joey Logano (+800 via DraftKings)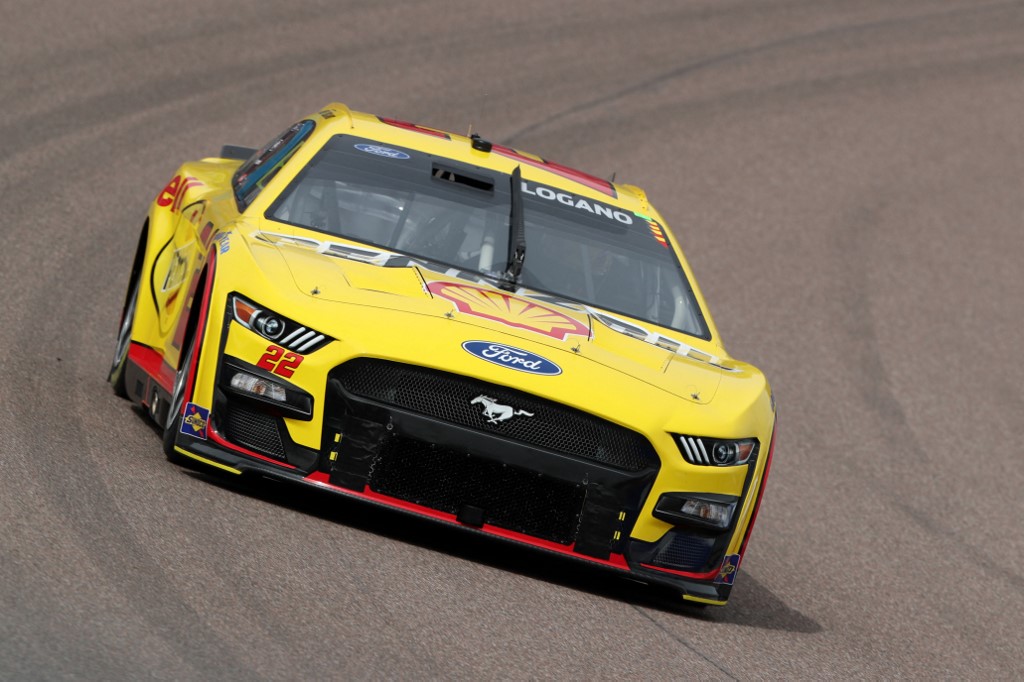 The last time NASCAR came to Phoenix, Joey Logano went to victory lane and captured the Cup Series Championship in the process. His success extends further than that, however. In the past six races, Logano now has two outright wins, four top-3s, five top-10s and no finish worse than 11th. Team Penske as a collective whole dialed in at the 1-mile oval in recent visits. After a brutal run last week at Las Vegas, Logano figures to rebound in a big way.
4. Ross Chastain (+1600 via SuperBook)
No driver got off to a stronger start in 2023 than last year's championship runner-up, Ross Chastain. "The Melon Man" already owns three stage wins and a pair of top-10 finishes on the year. Last week's 12th-place result was not indicative of where he ran for much of the race. While Chastain had limited success at Phoenix in the past, that changed last year in his first season with Trackhouse Racing as he finished second and third.
3. Kevin Harvick (+1200 via DraftKings)
Phoenix Raceway has been Kevin Harvick's personal playground for several years now. Over the course of his NASCAR Cup Series career, he piled up nine outright victories at the 1-mile track. Although Harvick hasn't won here since 2018, he still owns the best average finish (5.4) of any driver over the last 10 races with no finish worse than ninth. Stewart-Haas Racing struggled mightily last week, but Harvick is always a threat in the desert.
2. Kyle Larson (+550 via PointsBet)
As the odds-on favorite to win this week's race, Kyle Larson checks in at No. 2 in our NASCAR betting power rankings. Larson put any doubts to rest as to whether the No. 5 team would bounce back from electrical issues at Fontana when he finished runner-up at Vegas. If not for a late race caution, the win was his for the taking. He won at Phoenix in the fall of 2021 and owns a 9.6 average finish here spanning his last nine starts.
1. Kyle Busch (+1200 via DraftKings)
Not only does Kyle Busch offer more value than most favorites this week, but he has the stats to warrant being bet on at Phoenix. "Rowdy" owns a 6.6 average finish spanning the last 10 NASCAR Cup Series races here, second among all drivers. In five races from 2018-20, he scored two outright wins and never finished worse than third! Given how well the No. 8 team started the year, Busch is no doubt be a contender to win Sunday.
United Rentals Work United 500 info
Date: Sunday, March 12, 3:30 p.m. ET
TV: FOX
Location: Phoenix Raceway, Phoenix, AZ
United Rentals Work United 500 pick made 3/10/2023 at 1:09 p.m. ET
(21+. Gambling Problem? Call 1-800-GAMBLER)
* Bonuses not applicable in Ontario.
Related pages