Masters Picks 2022: Favorites, Values, and Longshots to Target for the Green Jacket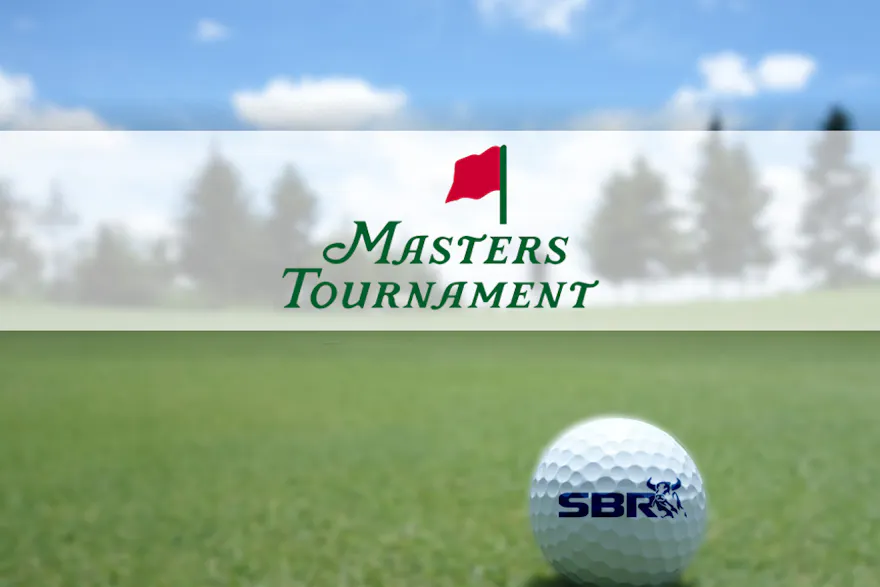 It's officially Masters Week, so our PGA Tour betting experts offer up their picks based on the odds at the top U.S. sportsbooks.
J.J. Spaun earned the final invitation to the 2022 Masters Tournament with his victory at the Valero Texas Open. The field is nearly set while waiting on just one final confirmation.
https://twitter.com/TheMasters/status/1510702854062985230
Tiger Woods, a five-time Masters winner, and 82-time PGA Tour champ declared himself a "game-time decision" to tee it up on Thursday morning. With the anticipation of Woods playing, odds on some other top golfers are improving as sportsbooks look to hedge against the abundance of action on Tiger.
Below, Esten McLaren and Jon Metler shop the top U.S. sportsbooks for their early 2022 Masters picks.
SEE ALSO: Tiger Woods the Most-Bet Golfer at DraftKings
2022 Masters Info
When: Thursday, April 7 - Sunday, April 10Where: Augusta National Golf Club, Augusta, GAHow to watch: ESPN, CBS, Masters.com
2022 Masters Odds (as of April 4)
https://datawrapper.dwcdn.net/xQMhH/1/
Augusta National Course Profile
The 86th running of the Masters will be played on the longest version of Augusta National seen to date. The par-72 venue was extended to 7,510 yards, with additions made to the par-4 11th and par-5 15th.
That added difficulty only compounds matters for the best golfers in the world. The tight tree lines, severe elevation changes in the fairways, and undulating greens will pose their usual tests. Just four holes played below par last year as Hideki Matsuyama claimed the green jacket at 10-under par.
The only six eagles carded last year were all on par 5s, with the 570-yard eighth coughing up three of them. The most difficult hole on the course was already the 505-yard, par-4 11th, which has now been lengthened.
Masters Key Stats
Strokes gained: off-the-teeSG: approachPercentage of yardage covered by tee shots - Par 5'sSG: around-the-green3-putt avoidanceExperience
Marc Leishman was the only player in the top five from last year's Masters to not gain strokes off the tee. As a matter of fact, four of the top six players averaged better than 0.79 SG: off-the-tee per round.
With the exception of one player each of the 11 golfers to finish T-10 or better gained strokes on their approach last year. The lackluster iron play came from a player you would least expect, now-world No. 1 Jon Rahm. He lost 0.20 strokes per round on approach and still finished T-5.
How did Matsuyama secure his first Masters victory? It was achieved by excelling in SG: approach and SG: around-the-reen. In addition to ranking fifth or better in each of those statistics, he also gained strokes in all other major categories, including 3.25 SG: tee-to-green per round to rank second in the field behind Jordan Spieth.
Experience Reigns
When it comes to playing at Augusta National Golf Club, experience is very important. No one has won in their first Masters appearance since Fuzzy Zoeller did so in 1979. In his rookie season last year, Will Zalatoris turned in one of the best performances in recent memory, as he finished as the runner-up, just one stroke behind Matsuyama. Lefty-swinging Scotsman Robert MacIntyre also impressed with a T-12 finish in his 2021 debut.
Zalatoris and MacIntyre were around +15000 and +30000, respectively, prior to the start of Round 1. Matsuyama was +6000 while defending champion Dustin Johnson was the pre-tournament favorite at +800.
SEE ALSO: Tiger Woods Listed in Masters Field
Spieth, the 2015 Masters champ, leads all golfers with at least two visits to Augusta National with an average of 2.94 total strokes gained on the field per round.
https://twitter.com/TheMasters/status/1506990116618788869
2022 Masters Picks: Favorites
While Scottie Scheffler has taken over the No. 1 spot in the Official World Golf Rankings (OWGR), Justin Thomas still holds the top spot in the data golf rankings. In spite of Scheffler's three victories, he has a lower strokes gained: total average than Thomas this season. That tells you Thomas' time for victory is nearing, and of all the favorites heading into the Masters, he is the one I want in my pocket.
This season, Thomas averages 1.08 SG: approach and 0.68 SG: off-the-tee. At Augusta National Golf Club, a high level of ball striking is crucial to a strong performance and will translate into success at the Masters.
Thomas has averaged 1.87 SG: total over 24 career rounds at ANGC. For Thomas, the Masters feels like a tournament he will eventually win. Each season, he has been able to improve his performance. Considering the way he is currently playing, he is in excellent form heading into the Masters this week.
His highest price is found at Caesars, where he is +1400. Currently, this is the only sportsbook offering +1400 for Thomas to win the Masters while it appears that +1200 is the consensus number. It is highly unlikely that you will find a higher price than the +1400 currently available at Caesars before the Masters tees off. - Metler
https://twitter.com/JustinThomas34/status/1505704839388418052
Cameron Smith (+1600 via Caesars)
The best time to purchase a ticket for Cameron Smith to win the Masters was late in 2021 when he was still outside the top 20 of the OWGR. He opened the 2022 portion of his season with a record win at the Sentry Tournament of Champions and most recently won The Players Championship under volatile weather conditions.
The 28-year-old Australian enters the week at a career-best No. 6 in the OWGR. He returns to Augusta National Golf Club with an average of 1.71 total strokes gained on the field per round across his 20 career rounds played in the Masters. Smith has three top-10 finishes in his last four trips to the event, including a T-2 in 2020. He averaged 1.90 strokes gained: tee-to-green per round last year in a T-10 finish.
Smith was undone by poor putting at Augusta last year, but that's one of the most-improved areas of his game for the 2021-22 season. His 1.13 SG: putting per round ranks second among all golfers with at least 20 measured rounds played. Smith is also T-10 on Tour in 3-putt avoidance and 22nd in par 4 efficiency: 450-500 yards for the season. - McLaren
Scottie Scheffler (+1700 via PointsBet)
Scheffler opened around +6000 to win the 2022 Masters last April. His odds have been on a steady descent ever since, and they've reached an all-time low just in time for the tournament. Now at No. 1 in the world rankings, Scheffler's odds are as low as +1200 at DraftKings Sportsbook, where he ranks second to Jon Rahm in the field. Fortunately, bettors can still extract some value with the +1700 odds available at PointsBet.
Scheffler won three of his last five events since early February. He has won three of the last eight events on the PGA Tour, and he didn't play last week in the Valero Texas Open. This run of play followed a fall stretch in which he finished as the runner-up at the Houston Open and Hero World Challenge.
He'll make just his third appearance at Augusta National following finishes of T-19 and T-18 in 2020 and 2021, respectively. Like Smith, Scheffler struggled with the putter last year, but he has improved to average 0.64 strokes gained per round with the flat stick this season. - McLaren
Viktor Hovland (+2000 via Caesars)
Scheffler is not the only golfer who has won three times this season heading into the Masters.Viktor Hovland has won the World Wide Technology Championship, the Hero World Challenge, and the Dubai Desert Classic. In contrast to Scheffler, his victories have not been given the same level of attention.
Hovland's specialty is ball striking, which is crucial to success at Augusta National. Hovland is currently ranked second on the PGA Tour in SG: approach and seventh in SG: off-the-tee. Across eight rounds played at Augusta National, Hovland is averaging 1.27 SG: total. Since SG: off-the-tee is such an important statistic, it is important to note that Hovland finished third in this category at last year's Masters.
For the Masters this week, +2000 is a widely available number on Hovland. The only two sportsbooks with him priced slightly shorter are FanDuel and BetMGM. Don't overlook Hovland this week; he excels in the areas of the game that matter the most and is worthy of being near the top of the odds board. - Metler
Collin Morikawa (+2000 via DraftKings)
Collin Morikawa opened around +3000 last April, and after his odds dropped as low as +1400 in February, he's now fetching an alluring +2000 at DraftKings.
Morikawa spent some time at No. 2 in the OWGR and had several opportunities to claim the top spot prior to Scheffler's impressive run. Still, he remains at No. 3 in the world with three top-10 finishes in 2022, including a T-2 at The Genesis Invitational. After winning the 2021 Open Championship and tying for fourth in the Olympics, Morikawa finished his 2021 schedule with four straight top-10 finishes, including his sixth professional victory in the DP World Tour Championship Dubai.
Morikawa improved from a T-44 finish in his 2020 Masters debut to a T-18 showing last April. While he struggled with the putter on these difficult greens last year, it's frequently a strength of his game. The 25-year-old, two-time major winner is a sudden value as a result of others surging up the world rankings and the odds board early this year. - McLaren
2022 Masters Picks: Contenders
Patrick Cantlay (+2500 via DraftKings)
Golfers such as Scheffler and Smith have been climbing up the odds board and seeing their odds continuously getting shorter, while Patrick Cantlay has been on the opposite end of this process. As time goes on, he has seen a couple of dollars added to his price every week.
The defending FedEx Cup champion finished in the top 10 in four consecutive events between January and February. Cantlay is an elite golfer who shouldn't be offered at such a high price to win the Masters. In my opinion, Cantlay provides the best combination of talent and price at +2500.
Due to his odds increasing all the way to +2500 right before the Masters, I believe it is now a good time to take advantage of this number. Several months ago, if you wanted to buy Cantlay, you were being offered odds of about +1600.
At DraftKings, he is currently priced at +2500, while most other sportsbooks have him priced at +2000. - Metler
Will Zalatoris (+3500 via PointsBet)
The odds for Will Zalatoris to win the Masters in just his second appearance have held fairly steady since his runner-up finish as the top debutant last year. While he has fluctuated around the top-30 of the OWGR over the last year, his odds now range from +2800 at Caesars to +3500 at PointsBet and DraftKings.
Zalatoris has fully emerged as one of the top ball strikers on the PGA Tour while averaging 1.10 SG: approach and 1.94 SG: tee-to-green through 27 measured rounds this season. He's losing an average of 0.27 strokes per round with the putter; however, he gained 1.22 strokes per round on the difficult greens of Augusta National last year, and he showed some improvement with the flat stick in his recent quarterfinals loss in the WGC-Match Play.
We can expect a solid return showing for Zalatoris this week with his added experience. - McLaren
Sam Burns (+5000 via DraftKings)
Sam Burns wasn't a listed option at most sportsbooks when the 2022 Masters odds first opened last April. Come May, he was available at odds around +8000 after winning his first Valspar Championship and finishing as the runner-up soon after at the AT&T Byron Nelson. Now a three-time PGA Tour champ with eight other top-10 finishes since February 2021, Burns' odds to win his first Masters are as low as +3500 at Caesars.
The remaining value at DraftKings is a must-buy this week. While, yes, no debutant has won the Masters since Fuzzy Zoeller, few have arrived at Augusta National with three PGA Tour wins. There may be some overindulgence in 2022 debutants after Zalatoris' performance last year, but Burns' odds aren't suppressed enough to deter me given his form over a significant year-long sample. - McLaren
https://twitter.com/TheMasters/status/1510944847313752077
2022 Masters Picks: Mid-Range Targets
Matt Fitzpatrick (+5500 via DraftKings)
My opinion of Matt Fitzpatrick has never changed throughout this season, and I will throw a big party if he wins the Masters. Although he continues to produce every week, he has been overlooked in the markets for the Masters. Despite placing in the top 10 in four of his last six events, Fitzpatrick is still priced at +5500 to win the Masters.
Fitzpatrick currently holds the top spot on the PGA Tour in terms of SG: total for the season, at 2.053. Let me repeat myself: he is the leading player on the PGA Tour in terms of strokes gained for the season. Though Fitzpatrick ranks first on the PGA Tour in the most important statistic, there are 21 golfers with shorter odds than Fitzpatrick to win the Masters at DraftKings.
It is important to buy Fitzpatrick's odds of +5500 at DraftKings sooner rather than later since his odds have already begun to shorten at other sportsbooks. Fitzpatrick was initially priced at +6600 for the Masters at PointsBet following the conclusion of the Valero Texas Open, but now he is listed at +4000. DraftKings' +5500 may be the next number to move, and I anticipate that his odds will continue to shorten as the week progresses. - Metler
Corey Conners (+6000 via PointsBet)
Corey Conners made the cut in each of his last four events after missing the weekend in three of four events from The American Express through The Genesis Invitational on the West Coast swing. He greatly improved his play in Florida and Texas and will now make a fourth straight trip to Augusta, GA, having improved his finish in each previous visit.
Conners missed the cut in his 2015 debut at the Masters, but he returned with a T-46 finish in 2019. He then tied for 10th and for eighth in 2020 and 2021, respectively. He even lost strokes on and around the greens last year, but his ball-striking was plenty good enough, as it'll need to be for this year's top contenders yet again. - McLaren
Tony Finau (+6600 via BetMGM)
Let's face it, Tony Finau is not in great form at the moment. He is experiencing a down year by his standards, and he has not appeared in the top 20 of any tournament since the Sentry Tournament of Champions at the beginning of January. There is a sign of hope this week that has me even more bullish than last week regarding Finau. During the Valero Texas Open, he gained strokes putting. It is only the second time this season that he has gained strokes on the greens.
Finau will most likely be avoided by everyone this year due to his history of trying to close out events and his current performance. For this reason, I believe this is the Masters tournament in which you will want to include Finau in your betting portfolio. Wouldn't it be the perfect ending to all the suffering he has caused his backers over the years if he was to win the Masters when nobody was betting on him?
Although his performance of late has been disappointing, he still averages 1.02 SG: tee-to-green this season. Finau's course history at Augusta National and his accomplishments there over the last few years cannot be denied. Three of his last four trips to the Masters have resulted in a top-10 finish. Finau has also averaged 2.18 SG: total across 16 rounds played at Augusta National Golf Club.
For Finau, the tee to green game is already in place. If he is able to build upon what he did on the putting greens this past week, he will be in contention on Sunday. At +6600, I'm in on Finau. Be sure to shop around because his numbers vary depending on where you look, but BetMGM is currently offering the highest price at +6600. - Metler
Tiger Woods (+8000 via PointsBet)
Not much needs to be said about Tiger Woods. Obviously, him winning the Masters for a record-tying sixth time just over one year removed from his serious car accident in California would be among the year's top sports stories. If you want to get a piece of it, just be sure to do it at PointsBet with other odds as low as DraftKings' +4500. - McLaren
https://twitter.com/TigerWoods/status/1510613298022129668
2022 Masters Picks: Longshots
Gary Woodland (+10000 via DraftKings)
There was a brief lapse in performance from the 2019 US Open champion, but Gary Woodland has returned to solid form. At the Arnold Palmer Invitational, Woodland appeared poised to break through and win after a three-year dry spell on the PGA Tour. He followed up his strong showing there with a T-21 finish at the Valspar Championship. If the Florida swing did not entice you into buying Woodland, how about a T-8 finish at the Valero Texas Open right before the Masters?
Woodland has reversed his recent decline with his driver and is now averaging 0.16 SG: off-the-tee. The driver's turnaround is noteworthy given the importance of the SG: off-the-tee metric at Augusta National. Woodland averages 1.02 SG: total for the season, an impressive number for someone who currently has odds of +10000 to win the Masters.
The +10000 at DraftKings is a rogue number, and it is by far the highest price you will find on Woodland for the Masters. At Caesars and FanDuel, Woodland is currently trading at +7000. - Metler
Jason Kokrak (+13000 via DraftKings)
Jason Kokrak will make only his third appearance at the Masters with a missed cut in 2020 and a 49th-place finish last year. However, he has two PGA Tour wins since last year's tournament and enters the week at No. 28 in the OWGR. It has been a rather pedestrian start to 2022 for Kokrak, but he made the cut in seven of his eight events.
Kokrak lost strokes in all key areas last year except for on the greens. A steady strength of his game, he can again lean on that ability with improved iron play thus far this year. - McLaren
Cameron Young (+13000 via DraftKings)
To be successful at Augusta National, experience is usually the most important factor, but so is driving distance. Cameron Young may not have the experience, but he does have plenty of distance. Currently, Young ranks second on the PGA Tour with an average driving distance of 319.6 yards.
Due to the pressure associated with playing on Sunday while in contention, winning the Masters can be extremely psychological as well as physical. Compared to all the longshots available, I do not fear that Young will falter on Sunday based on what he did at The Genesis Invitational. Young competed against the world's best on his way to a T-2 finish at Riviera Country Club, which boasted one of the strongest fields of the season.
We cannot pass up the chance to purchase a player who is averaging 1.14 SG: total this season and has five top-20 finishes at a price of +13000. FanDuel's price for Young is 20 dollars lower at +11000 than what DraftKings offers. - Metler
More Masters Picks
Masters 2022 Fantasy Golf Power RankingsTiger Woods Masters Odds, Picks, and Best BetsMasters LongshotsTop Odds Boosts for the MastersMasters Picks for Each of the FavoritesMasters Prop PicksExpert Picks for the 2022 Masters
Recent Masters Winners
2021: Hideki Matsuyama (+6000)2020: Dustin Johnson (+800)2019: Tiger Woods (+1200)2018: Patrick Reed (+4000)2017: Sergio Garcia (+3000)
Longshot Masters Winners
Matsuyama (+6000) 2021Danny Willett (+5000) 2016Bubba Watson (+5000) 2012Charl Schwartzel (+5000) 2011Angel Cabrera (+12500) 2009Trevor Immelman (+15000) 2008Zach Johnson (+12500) 2007
Where to Bet on 2022 Masters Picks
Here are our top-rated sportsbooks:
FanDuel SportsbookCaesars SportsbookDraftKings SportsbookPointsBetBetMGM
SEE ALSO: All picks, odds, and sports betting news. Be sure to check out SportsbookReview.com's community forums and betting tools.