Archers vs. Waterdogs PLL Picks: Back Underdogs in High-Scoring Affair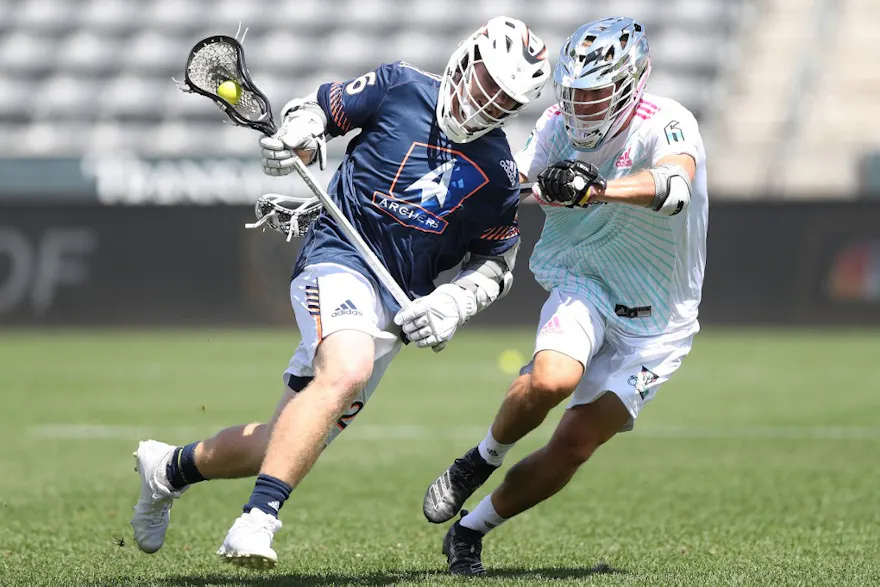 In the final week of the regular season, the PLL heads to Seattle for the first time in league history. Late-night lacrosse fans are in for a treat with another "PLL After Dark" game, this time between the Archers and Waterdogs. Check out our Archers-Waterdogs picks in Game 2 of the regular-season finale.
Both the Archers and Waterdogs have already locked up their spots in the playoffs, so now it's a matter of one more victory and improving their score differentials to lock up a high playoff seed.
The Archers sit at third in the league with their 5-4 record, thanks to a plus-16 goal differential. The Waterdogs also sit at 5-4, but a 1-goal score differential puts them in fifth place.
The only team with their seed locked up is the Whipsnakes in first place, guaranteeing them a first-round bye and a trip to the semifinals in D.C. For every other team, this weekend is all about solidifying their spot in the standings.
The Archers are coming off an 11-8 win over the Chaos, snapping a two-game losing skid. The Waterdogs, on the other hand, fell to the Redwoods 14-12 late Friday night, ending their five-game win streak.
We'll see these two top-scoring offenses take on each other for the first time since Week 3 of the 2021 season.
Here are my Archers-Waterdogs PLL picks and predictions for Saturday's contest (odds via BetMGM and DraftKings Sportsbook).
Archers vs. Waterdogs Game Info
Date/Time: Saturday Aug. 20, 9:30 p.m. ET
Location: Tacoma Dome, Seattle, WA
Weather: 77 degrees, 10% chance of precipitation, 5-mph wind
Archers vs. Waterdogs Odds Analysis
The Archers are the moneyline favorites in this matchup, ranging from -130 at BetMGM to -140 at DraftKings. The Waterdogs are favored on the +1.5 goal line from -120 at BetMGM to -140 at DraftKings.
Both sportsbooks set the total for 24.5, with the Over juiced to -125.
Archers vs. Waterdogs Picks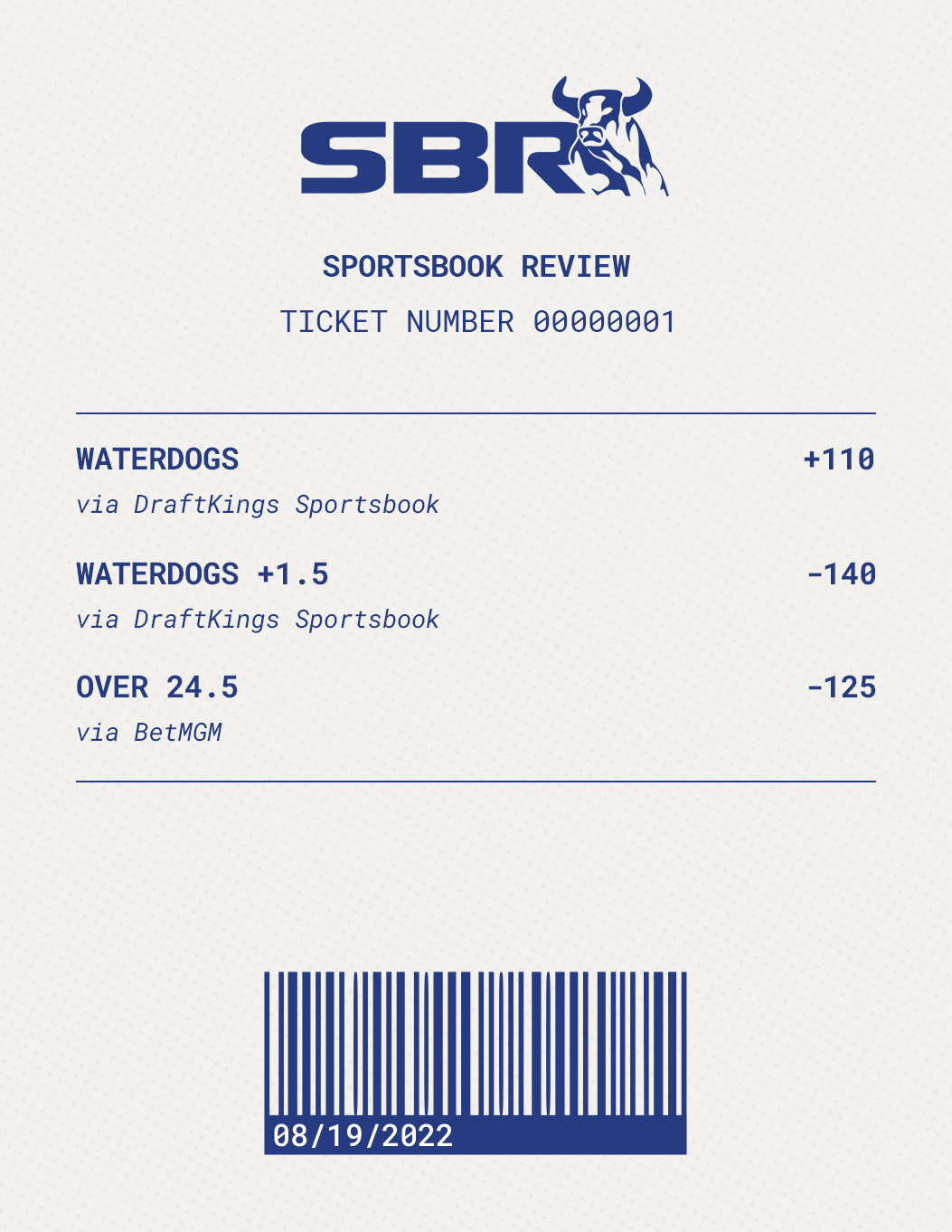 Check out the latest comprehensive and most trusted Sportsbook Reviews by SBR.
Archers vs. Waterdogs ML Pick
Waterdogs (+105)
On the surface, this is one of the most balanced contests we'll see all season. Both the Waterdogs and Archers are high-scoring teams, ranking among the top three in scoring. The Waterdogs average 12.4 goals per game, the second most in the league, and the Archers' 12.2 goals per game ranks third.
The Waterdogs are led by MVP candidate Kieran McArdle who's shown he's both a feeder and shooter. He ranks third in the league in both assists and points. Given all his production you'd think he's the guy defenses keen in on, but rather it's young Michael Sowers, the recipient of many of those McArdle passes who defenses find themselves focusing on. Sowers is tied for second in the league in one-point goals with 20, trailing only Cannons' attackman Lyle Thompson by four.
Ryan Brown also will be making his return to the Waterdogs offense. Widely considered one of, if not the best goal scorer in the game right now, Brown's been sidelined due to injury since Fairfield in Week 6. In 6 games played, Brown scored 10 goals including one two-pointer. Defenses tend to slide to Brown given how lethal his shot is from any angle.
The Archers have arguably the hottest offense in the league when everyone is on in Tom Schreiber, Will Manny, Marcus Holman, and Grant Ament; however, since Ament's return from injury, we've really only seen Schreiber with big games down the stretch. Manny and Holman were on a tear to start the season, but they've slowed down since the All-Star break.
The last time these teams faced one another, the Archers dominated the Waterdogs in shots. They outshot them 42-29. Waterdogs goalie Dillon Ward recorded a 46% save percentage while still making 13 saves.
Though both these rosters are very similar to what they were in that game last year, I'm giving the edge to the Waterdogs in the final matchup of the2022 regular season, solely because they've proven time and time again this year they can put up a full 48-minute fight. The Archers, like many other teams in this league, either have one quarter where they just seem to slow down, or they come out slow and don't find their groove until the second half. The Waterdogs pulled off their five-game win streak because they're able to capitalize on teams like that. They're persistent and always play a complete game.
It's definitely a tossup, but I'm going with the Waterdogs as a plus-money underdogs.
Archers vs. Waterdogs ATS Pick
Waterdogs +1.5 (-140)
All of that said, part of playing a complete game means the Waterdogs can keep up in close matchups. While I do think they're going to come out victorious on Saturday, as I mentioned, the Archers are the perfect competition for them. If they lose, by no means do I anticipate a blowout.
The Waterdogs also have Connor Kelly on their side who leads the league in two-point goals. Match this up with Adam Ghitelman, who's allowed five two-pointers already this season, if it comes down to crunch time, the Waterdogs have the weapons necessary to make things interesting.
Check out the latest comprehensive and most trusted Sportsbook Reviews by SBR.
Archers vs. Waterdogs O/U Pick
Over 24.5 (-125)
Two top-scoring offenses with the same exact record looking to pull ahead in score differential? I'll take the Over.
On the Waterdogs alone, Jack Hannah ranks second in the league in shots taken, Connor Kelly at fourth, and Kieran McArdle in 10th. They're the only team with at least three players in the top 10 for shots taken. The Archers have two of their attackmen in the rankings, with Holman at third and Manny at ninth.
Especially in this specific game where score differential matters so much, I'd take the Over.
Where to Bet on Archers vs. Waterdogs Picks
Here are our top-rated sportsbooks:
FanDuel Sportsbook
Caesars Sportsbook
DraftKings Sportsbook
PointsBet
BetMGM
SEE ALSO: All picks, odds, and sports betting news. Be sure to check out SportsbookReview.com's community forums and betting tools.
Archers-Waterdogs bets from 8/19/2022 at 1:15 p.m. ET.