Daily MLB Picks: Best Bets Today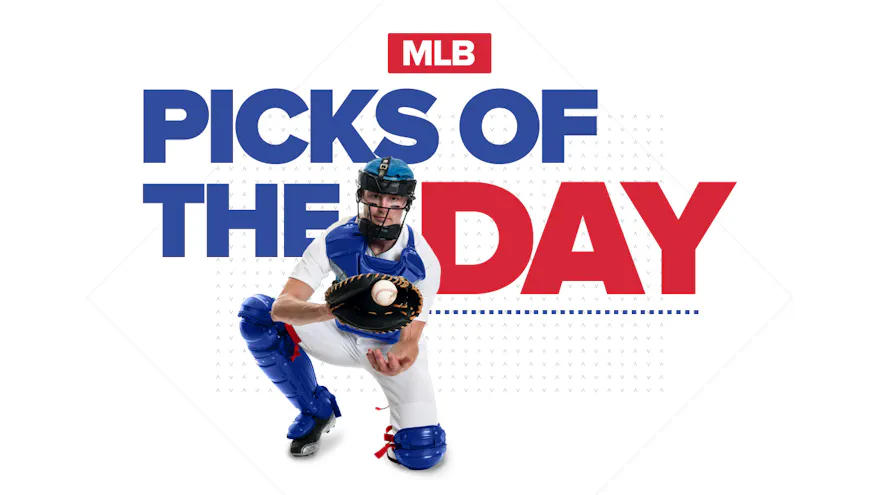 The Astros and Red Sox have been struggling a bit against lefties in the last 30 days. Which team can overcome this and win the first game of the ALCS? Let's see the MLB odds.
Boston Red Sox vs. Houston Astros
Friday, October 15, 2021 – 8:07 PM EDT at Minute Maid Park
Probable Pitchers
? Red Sox: Chris Sale (5-1, 3.16 ERA)
? Astros: Framber Valdez (11-6, 3.14 ERA)
https://youtu.be/A4f94wVACEA?t=556
The Houston Astros will welcome the Boston Red Sox to town for the first game of the ALCS. We're down to just four teams after the Dodgers knocked off the Giants last night. Therefore, it's going to be more and more difficult to navigate through each game and pick sides. Do not be that guy putting a ton of money on playoff baseball and nationally televised games. Just because it's a popular game doesn't always mean you need to bet the most on it.
Anyway, with that said, let's get into this Astros vs Red Sox game. The Astros will pitch Framber Valdez, who has an xFIP of 3.34 with a strikeout rate of 22.7 percent. He's walking 9.3 percent of batters but should be okay against a Red Sox team that stays aggressive against lefties, with only three batters walking over 7.5 percent of the time. Valdez allowed four runs on seven hits in his last start against the White Sox in just 4.1 innings and will look to bounce back against the Red Sox.
The left-hander has earned 76.9 percent ground balls in his last 97 plate appearances, which is an absurd stat. He also limited line drives to 9.6 percent and while he's allowing a lot of hard contact at 51.9 percent, it's hard to contact on the ground, meaning quicker and easier double plays when the opportunity presents itself.
https://twitter.com/MLB/status/1446546576718106646
The Red Sox has a .191 ISO against lefties in the last 30 days along with a .327 wOBA. They struck out only 15.2 percent of the time in that same time frame and are hitting just 32.7 percent ground balls. It will be interesting who will win that groundball battle between Valdez and the Red Sox lineup.
Meanwhile, Chris Sale will take the hill for the Red Sox with an xFIP of 3.84 in the last 30 days. He struck out 26.7 percent of batters and walked 8.3 percent. Sale is coming off a terrible performance against the Rays, allowing five runs on four hits in just one inning of work. It can't really get much worse than that for the lefty ace, however, he's allowed 27.3 percent line rives and 42.4 percent ground balls in the last 30 days.
Sale has also struggled against righties, as a lefty pitcher, with a wOBA of .379 and ISO of .244 against his last 51 righties faced. The Astros will have six righties in the lineup but only Jose Altuve has been consistently smashing lefties. He's got an ISO of .438 with a wOBA of .493 in the last 30 days while striking out 5.9 percent while never walking in his last 17 plate appearances.
Chris Sale #41 of the Boston Red Sox. Bob Levey/Getty Images/AFP
Prediction
Therefore, I like Altuve to get a couple of hits tonight against Sale and the Red Sox. He's batting leadoff, giving him extra opportunity to put a couple of balls in the gaps and he, along with the rest of the Astros, is hitting at home.
The White Sox already called out the Astros for sign stealing and getting fewer swings and misses at home. I'm not necessarily buying it, but it won't hurt in this case if Altuve knows what's coming. I'm all for the cheating tonight if Altuve gets a couple of base hits or an extra-base hit.
Jose Altuve #27 of the Houston Astros. Carmen Mandato/Getty Images/AFP
For my MLB pick, I'll be on Altuve Over 1.5 Total Bases at +105 as he's been the one consistent bat against lefties for the Astros in the last 30 days.
MLB Pick: Jose Altuve Over 1.5 Total Bases +105
*The pick reflects the line at the moment the writer made the play, the odds at the beginning of this article show the live line movement. Since the lines might vary, don't forget to refer back to our live odds.