SBR's Pick 6 NFL and College Football Handicapping Contest: Week 4 Winners!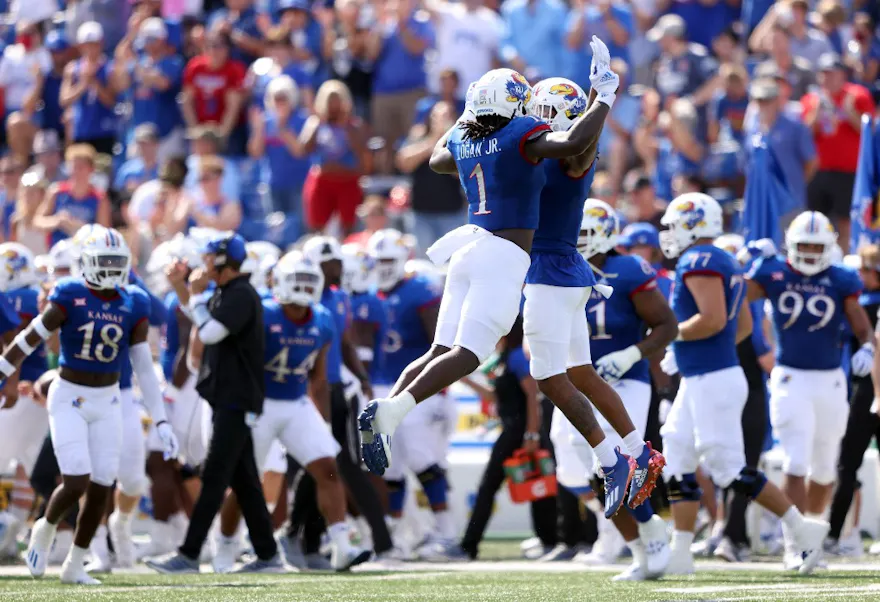 If you're not in the action then you're sitting on the sidelines and that's no fun at all. Get in on the biggest and best FREE football handicapping competition on the planet, right here, at Sportsbook Review! That's right, SBR is giving away over $50,000 in prizes and all you have to do is sign up to get an opportunity to get what's yours!
Get Your Share
So how did you do last week? Are you a college sharpshooter or an NFL sniper? Maybe you're a little of both but whatever your cup of tea, SBR's Pick 6 NFL and College Football Handicapping Contest allows you to do you. That's because all you need to do is pick six of your top bets whether those are from the college ranks, the NFL, or a little of both.
Whether it's sides or totals, or both, everything is fair game as long as the game is on the board. Pick six of your favorites and designate one as your BEST BET on one of those six picks and you're done. That's it. All you have to do after that is kick your feet up, crack open a cold one, and watch the games.
https://youtu.be/A-bjSPjnERg
And if you are the winner that week then you will get a share of the $1600 in weekly prizes and will be in the running for the Halftime prizes (after Week 9), as well as the overall, end of season prizes where the contestant with the best record will win a whopping $6000, while cash prizes will be paid all the way down to No. 25 on the list.
Remember, if you want to get your full share of the dough, make sure you are an SBR PRO because only SBR PROs are eligible for the big money prizes at the end of the contest. And if you think becoming a PRO just gives you benefits in the Pick 6, well, think again!
Every day you sign into SBR you will get 12 BetPoints to do with what you please. Every contest and tournament sponsored by SBR will be an invitation to more cash prizes. As an SBR PRO, you will always get the VIP treatment and any prize money you win will always be a full share. So, make sure to sign up to become an SBR PRO and go get yours!
https://www.youtube.com/watch?v=vnxXYsqCGrM
Wacky Week 4
There were plenty of upsets in the college ranks like Oregon getting stunned by Stanford while Florida and Texas A&M were also upset. But Alabama kept rolling right along as they crushed Ole Miss and maintained their No. 1 ranking. Meanwhile, their SEC neighbors from Georgia flexed in a big way last week as they not only covered the 16-point impost over Arkansas but blanked the No. 8 Razorbacks to the tune of a 37-0 thrashing.
Over in the pro ranks, many believed the Tennessee Titans would run roughshod over the woeful Jets. But surprise, surprise, Gang Green rose up and copped their first win of the season, bouncing all of those who hitched their survivor pool fortunes to the Titans right out of the contest. But the Jets weren't the only New York team to pull an upset as the Giants went down on the bayou and shocked the Saints, 27-21, to get their first victory of the season as well.
We can all agree it was a crazy week and there are sure to be more thrilling upsets in the weeks to come. So make sure to show off your handicapping chops by signing up and getting in on the Pick 6 because it's fun and it's free!
https://twitter.com/SBRSportsPicks/status/1442496753714937859?s=20
Week 4 Winners Are…
chico2663 (SBR PRO) 6-0-0 $300daBank 6-0-0 $125lococr8zy (SBR PRO) 6-0-0 $200USCPHILLYGUY (SBR PRO) 6-0-0 $175BIGDAY (SBR PRO) 6-0-0 $150Andy117 (SBR PRO) 6-0-0 $125simplman 6-0-0 137 BetPoint FP'sLineman (SBR PRO) 6-0-0 $100bucket2233 (SBR PRO) 6-0-0 $100Miklos (SBR PRO) 6-0-0 $100patman66 6-0-0 137 BetPoint FP'shmaster2 6-0-0 137 BetPoint FP'sPareto (SBR PRO) 6-0-0 $100Otters27 (SBR PRO) 5-1-0 $100kickenchicken70 5-1-0 137 BetPoint FP'sdynamite140 (SBR PRO) 5-1-0 $25