Early College Football Week 11 Parlay Picks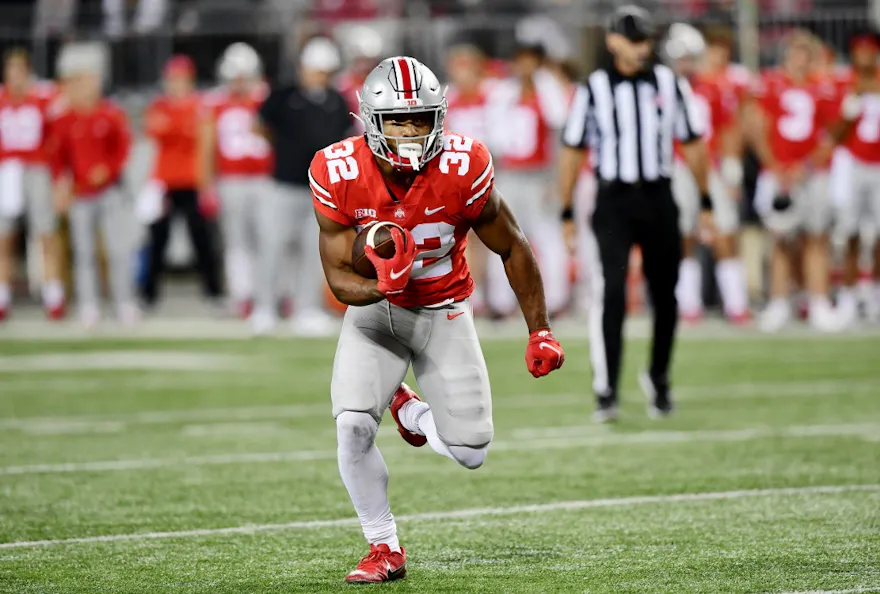 This article is for week 11 - please see our updated college football week 12 early parlay picks here.
Voters will remember November. Which college football teams will make a statement in Week 11?
The College Football Playoff rankings are being released every week, and chaos has taken over beyond the Georgia Bulldogs. Georgia is the nation's only consistent team, and the other college football powers have yet to live up to the standard.
It's hard to project which team will right the ship ahead of the postseason, which makes parlays difficult. But there's value to be found if you can sort it all out. That's why risks are still worth taking when looking at the odds this week.
Last week, we were one point away from hitting a +377 parlay. This week, being adventurous will lead to more value.
The regular season is coming to a close, so let's find some November value with a three-pick parlay.
Here are my top parlay picks for Week 11 of the college football season (odds via FanDuel, and pick confidence is based on a one-to-five star scale).
Week 11 Parlay Picks
Purdue (+19.5, -106) vs. Ohio State
Ohio State has been inconsistent all season, and that likely won't change this week. The team is at home, but the Buckeyes are coming off two close wins. It will be difficult for them to cover such a large spread.
Purdue has logged two outright wins over top-five opponents this year already. The Boilermakers' victory over Iowa came on the road, showing they know how to play in hostile environments. Toss in an afternoon kickoff, and Purdue has all it needs to pull off an upset.
Even with the school's history against Ohio State, Purdue's moneyline doesn't belong in a parlay. However, the spread still offers some value if the boilermakers keep it close.
Confidence Meter: ???
SEE ALSO: Top College Football Week 11 Opening Lines and Picks
New Mexico State (+51.5, -114) vs. Alabama
This spread doesn't come with a -110 value like most, but it still slots nicely into a parlay for a very simple reason. Alabama is the superior team, but the Crimson Tide have yet to truly dominate an opponent.
Alabama's offensive line is limiting the Tide's ceiling. Many of their drives stall because of poor blocking, which makes it hard for the school to score over 50 points.
Nick Saban's squad struggled to run the ball against LSU, an area Alabama will be looking to rebound in this week. The Tide should be more successful, but that will take time and lead to a couple of stalled drives.
Also, Alabama will probably put in its backups during the second half, limiting the team's offensive output and making it easier for New Mexico State to keep it close.
Confidence Meter: ????
North Carolina State vs. Wake Forest (Over 66.5, -110)
Wake Forest is coming off a loss, but the defeat didn't happen due to a lack of offensive firepower. The Demon Deacons field one of the best offenses in college football, and they're consistently hitting the Over.
Their defense is abysmal though. They're constantly needing points to keep up with what the team's defense allows, making it likely the Over will hit.
But North Carolina State's offensive woes pose a problem for the Over. The school stands no chance of stopping Wake Forest's offense, but the Wolfpack might shoot themselves in the foot on the other side of the ball if they keep failing to capitalize on scoring opportunities. However, the Over will easily cash if North Carolina State can execute offensively.
The line is high for this game, but a barnburner is the most likely scenario.
Confidence Meter: ???
Combined Odds: +596Parlay Confidence Meter: ??
Picks made 11/8/2021 at 4:25 p.m. ET