Much to the surprise of no one last Saturday (except maybe that one guy who placed a $300,000 moneyline bet on Oklahoma), the Alabama Crimson Tide defeated the Oklahoma Sooners, and the Clemson Tigers defeated the Notre Dame Fighting Irish. This year's national championship game — stop me if you've heard this one before — will see the Crimson Tide taking on the Tigers.
No, this isn't Groundhog Day, and I know these two teams also fought for the national title in the 2015 and 2016 seasons, but that's just because they're both really good.
Great, fun, fine, fantastic, but how do we wager these games?
Widespread Favor
The first thing to realize is that the opening point spread (Alabama -6) was almost certainly too high. A week prior to the semifinals, I sifted through the data on both teams and came up with a prediction that, if the national game was going to be Alabama vs Clemson again, the point spread would be -3.5 on the low end, and -5 on the high end. (Within 24 hours of the opening spread, several sportsbooks had already dropped to Alabama -5.5)
Even using a rudimentary breakdown based on points scored and points allowed during the season shows that Alabama only has about a 2.5-point edge on offense, and a half-point disadvantage on defense. If you restrict the data to just the last half of the season (to see more recent trends), the numbers start to tilt in Clemson's favor. That's how close this game should be, at least on paper.
OK, sure, there are other factors. Strength of schedule is a huge factor, and that adds to Alabama's edge. As does the fact that Nick Saban never loses. But after all of the various inputs are considered, Alabama is still not a 6-point favorite, and in the past couple days I've seen several independent projection models say that my initial prediction of three points is closer to reality.
So how do we exploit that? Easily, because the public should be all over Alabama. The Crimson Tide rolled out on Saturday and before you could blink, they'd turned their first four possessions into touchdowns, and we all collectively gasped. "They're utterly dominant," we collectively said to our collective spouses, who then reminded us that our collective hot water furnaces were still acting funny and we had better call our collective plumbers soon.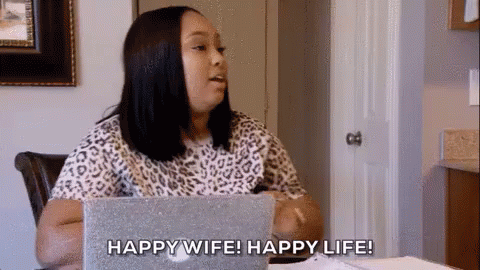 Yes, Alabama is a great team, and yes, they flexed on Oklahoma early, whereas Clemson started slow and let Notre Dame stay in the game for a while before finally throwing them out on their ear. But if the reality-based point spread should be closer to Alabama -3.5, that's a game that Clemson can win, and it gives us some options, both on the moneyline as well as the spread.
Exploit The Spread
Betting the spread is a losing game if you play by the sportsbooks' rules and take their number at -110, because their number is a 50/50 shot no matter which side you take, and you're always playing that 50/50 game for just 91 percent of your wager. It's a mathematical certainty: winning 50-52 percent of your games at -110 will result in you losing money over the long term.
So don't play their game. Buy your own underdog point spread for a payout of at least +100. Your odds of winning don't really change much from the original 50/50, and now you have the financial edge. This is exactly how I played the Alabama-Oklahoma game on Saturday:
Oklahoma covered that spread, it was a lower spread than what the sportbook had set, and I won $110 for my $100 bet. Do that enough over several months and you'll make decent money.
5Dimes will currently let you set your own spread for Alabama vs. Clemson at the following rates: +3.5 for +125, +4 for +118, +4.5 for +110, and +5 for +104. Every one of those is a wager that gives you the edge; you just have to decide how much added risk you're willing to take in exchange for added payout.
Exploit The Moneyline
The moneyline for this game is even easier to figure out. Those point spreads convert directly to win probabilities, which in turn convert directly to what I call "fair moneylines" — moneylines that are offering a fair payout based on the risk of loss.
At Alabama -6, you take Alabama for a minimum of -172 or Clemson for a minimum of +199. Move the line closer to where it should be, at Alabama -3.5, and your minimum moneyline thresholds move to Alabama at -130 or better, Clemson at +150 or better.
It's all down to how you like to wager. I think Clemson can win outright, and there's much higher value on the moneyline (even at Alabama -6, Clemson is currently +205 and well above the +199 threshold). But I can understand someone wanting the extra padding of some spread points, and that's fine, just don't take less than +100 for your risk.
As always, good luck this week, and be sure to check out my other sports analysis and +EV filters on Twitter at @HooksPicks and on Patreon at patreon.com/hookspicks!