Why Line Shopping is Critical to Sports Betting Success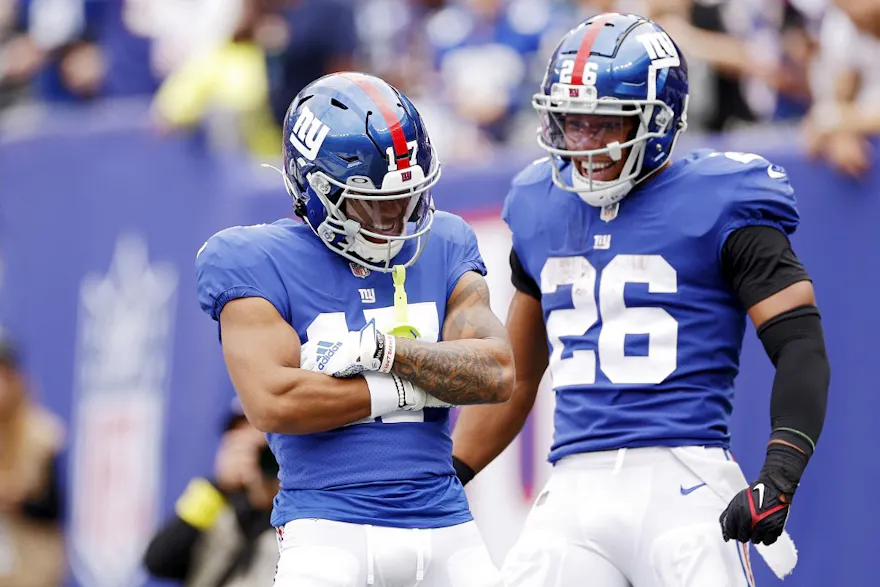 I was reminded earlier this week of a major error I made when I first began my sports betting journey. And I'm here to make sure you don't make the same mistake.

As I was working on my NFL ATS Power Rankings for Week 15 a few days ago, I noticed a spread where the pricing was wildly different. It's a big why reason I made the Tennessee Titans my No. 1 team, and immediately prompted memories of my first taste of sports betting.
At the time, I only had one sportsbook account and I didn't shop around for the best prices, I just bet whatever price was available at the time on the sportsbook I used. I didn't know how much harder it would be for me to turn a profit from sports betting and I'm here to explain why this is and why you need multiple sportsbook accounts.
Here's a deeper look at the benefit of having several sports betting sites at your disposal, with Monday's Titans spread as the focus. I'll get into Tennessee later – but first, I want to illustrate the importance of line shopping via one of the more notable NFL player futures.

Jared Goff: Comeback Player of the Year
A perfect example of why you should price shop is Jared Goff's current odds in the futures market for Comeback Player of the Year.
Before VSiN host Mitch Moss made the case for why Goff should receive the award, Goff was not listed in the market. Moss's empassioned plea prompted the sportsbooks were forced to set a price for Goff; however, the problem for many sportsbooks is that they had to set their own price since there was no existing line in place.
This led to DraftKings posting Goff at +4000, while FanDuel installed him at +2500. Suppose I want to bet Goff, and I only have an account with FanDuel. I would bet him at +2500, which would mean the bet must win 3.85% of the time to be profitable. Conversely, if I bet him at +4000 at DraftKings, I only need to win 2.44% of the time in order to make a profit.
Once the odds at each sportsbook were adjusted, the difference between FanDuel and DraftKings grew even larger. At DraftKings, Goff is now +2000 (4.76%) and at FanDuel, he is +850 (10.53%). Previously, there was a 1.41% difference in the break even percentage; that gap has now grown to a whopping 5.77%.
By betting on Goff at FanDuel and not purchasing him at the best price via DraftKings, I'll be forced to be right 5.77% of the time more than if I had simply bought Goff at the best price available.
In a futures market, people don't usually fall for this as much since it's easier to identify the percentage difference in the wagers when you're comparing odds that are +2000 versus +850.
Titans +3 (-107) vs. Titans +3 (-120)
Most bettors won't settle for a bad price in the futures market, but those same bettors might have more difficulty understanding how valuable a price difference of -120 and -107 is to them. Write this down, folks: every percent matters in sports betting.
This spread is no longer available, but earlier this week, PointsBet offered the Titans at +3 (-107) while BetMGM and Caesars traded them at +3 (-120).
When I was much younger, I wouldn't have cared about this difference. As long as I watched the games and knew sports well, that was all that mattered.
The Titans are likely to cover the spread regardless, and it's only 13 cents. I mean, -120 and -107 are close enough, is it worth taking my bet to another sportsbook when I've seen much bigger gaps in the odds before?
Yes, it is!

You should view betting numbers as a percentage because every 13 cent difference you see is not created equal. To turn a profit on a Titans bet at +3 (-120), I must win 54.5% of the time. With the Titans at +3 (-107), I only need this bet to win 51.7% of the time to turn a profit.
It's only a 2.8% difference in how often I have to win, but in the long run, this makes a substantial difference to your ability to earn a profit from sports betting. Using multiple sportsbooks, always purchasing at the best price, and avoiding having to be correct more frequently are the keys to making a profit.