Harry Kane & Kylian Mbappe Favorites To Be Top Goalscorer at 2022 FIFA World Cup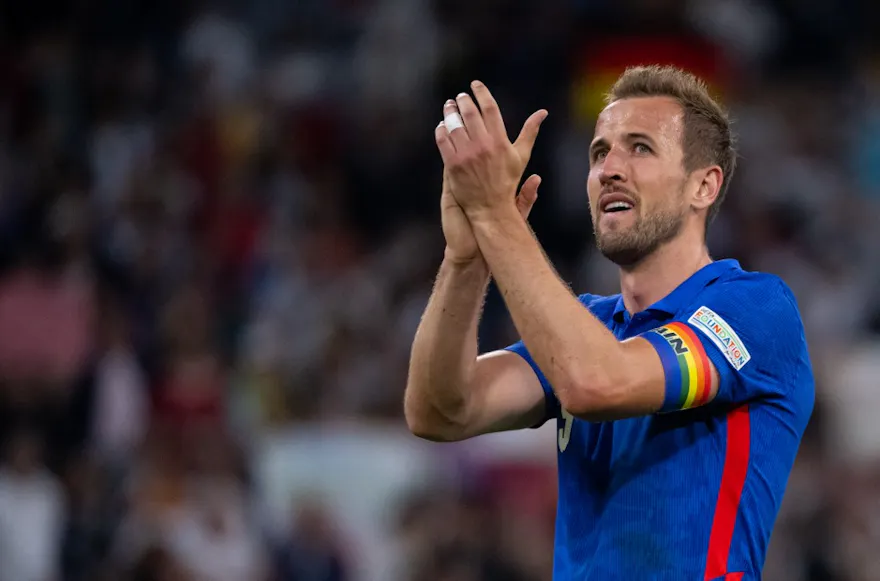 The 2022 FIFA World Cup Qatar doesn't start until November, yet the market for top goalscorer at the World Cup — also known as the Golden Boot — is very much in flux.
There is not a lot of consensus in the market as a whole. However, near the top, there is total agreement with England striker Harry Kane and France forward Kylian Mbappe the top two choices to take home the award.
Here are the current odds for top goalscorer at the 2022 World Cup from DraftKings Sportsbook, Caesars Sportsbook, and PointsBet.
Check out the latest comprehensive and most trusted Sportsbook Reviews by SBR.
The market as it currently stands is very fluid. For example, Portugal striker Diogo Jota is +2000 at DraftKings but is not even on the board over at PointsBet. Germany forward Timo Werner is on the board at DraftKings and PointsBet, but not at Caesars.
Kane won the Golden Boot at the 2018 World Cup and is trying to become the first ever player to win the award in back-to-back tournaments. Mbappe has established himself as arguably the most dynamic player in world football since the 2018 tournament and won the FIFA World Cup Best Young Player Award that same year.
Karim Benzema has the third lowest odds across our top-rated U.S. sportsbooks to win the award. Coming off a season where he was named UEFA Champions League player of the season, his 44 goals in 46 games across all competitions puts him in pole position for the Ballon d'Or this October and a big role for one of the favorites in France.
After that, Lionel Messi and Cristiano Ronaldo will be popular bets to win top goalscorer. Likely the final World Cup for two of the greatest players the sport has ever seen, they're not the favorites but there's a bit of a consensus across the books of what the price should be.
It will be important to monitor how these players do in their domestic leagues before the start of the tournament. A player in or out of form could drastically impact their odds.
Make sure to keep an eye on our Live Odds page throughout the week to get the best lines possible and connect with others in the SBR community on our popular sports betting forum.