SBR Horse Racing Digest: Rich Strike, Early Voting Highlight Marquee Field at Travers Stakes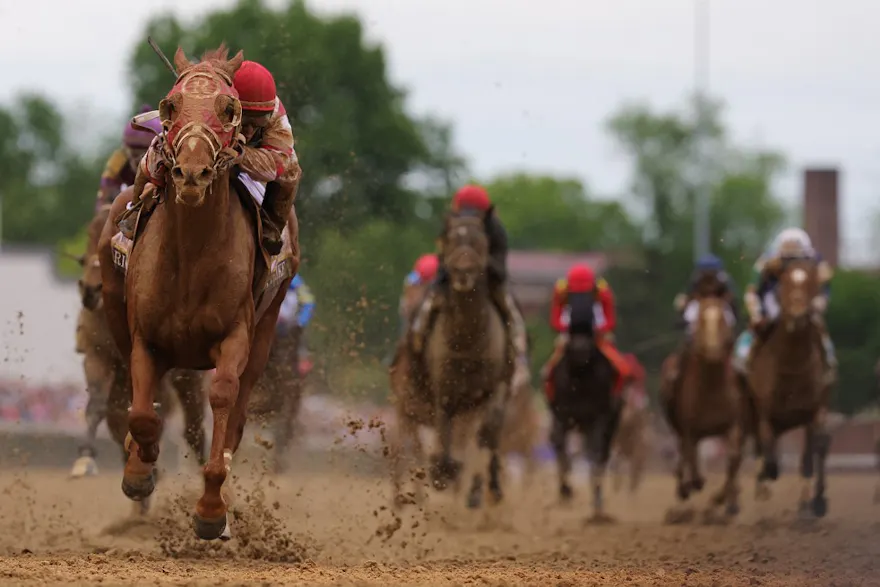 It speaks volumes on the depth of the Travers Stakes field that two of the three Triple Crown winners – Kentucky Derby winner Rich Strike and Preakness Stakes victor Early Voting – are both in the field.
It's equally significant that they're two of the longest shots in Saturday's marquee race at Saratoga.
Yes, you can get Rich Strike at 10-1. Early Voting? He's 8-1.
Meanwhile, the horse who finished second to both in those races – Epicenter, who lacks a Grade 1 victory on his CV – is the 7/5 morning line favorite in a race with four Grade 1 winners.
There's plenty to read into this, starting with the fact this year's 3-year-old class is one of the deeper, more unpredictable sophomore classes in recent memory. And such is the import of this race that this year's Travers will speak volumes about who the likely champion 3-Year-Old will be. That's because this is the first time since the Kentucky Derby in early May that you have most of the top sophomores in the same race.
The Grade 1 Travers is the most prestigious 3-year-old race outside of the Triple Crown. The 1 ¼-mile test headlines Saratoga's biggest racing day of its meet. It's not only the featured race on a 13-race card featuring five Grade 1s, but it doubles as Saratoga's biggest race of the meet.
Before diving into this year's field, a history lesson.
The race, which predates all three Triple Crown events, gets its name from William Travers, the first president of Saratoga Race Course and the owner of the first winner of the event – Kentucky in 1864. In 1930, it provided then-New York Governor Franklin D. Roosevelt and 50,000 others one of the greatest upsets in racing history. That was 100/1 long shot Jim Dandy beating Triple Crown winner and Travers favorite Gallant Fox.
Can Epicenter avoid that fate? Trainer Steve Asmussen thinks so.
"He's arguably the best 3-year-old in the division despite not having a Grade 1 win that he needs," Asmussen said. "We've all witnessed his Classic defeats with our mouths agape. But watching that happen in the Derby and the Preakness, we realize how fortunate we have to be. It looks like an incredible field, and I imagine all eyes will be on him on the grandstand and on the racetrack."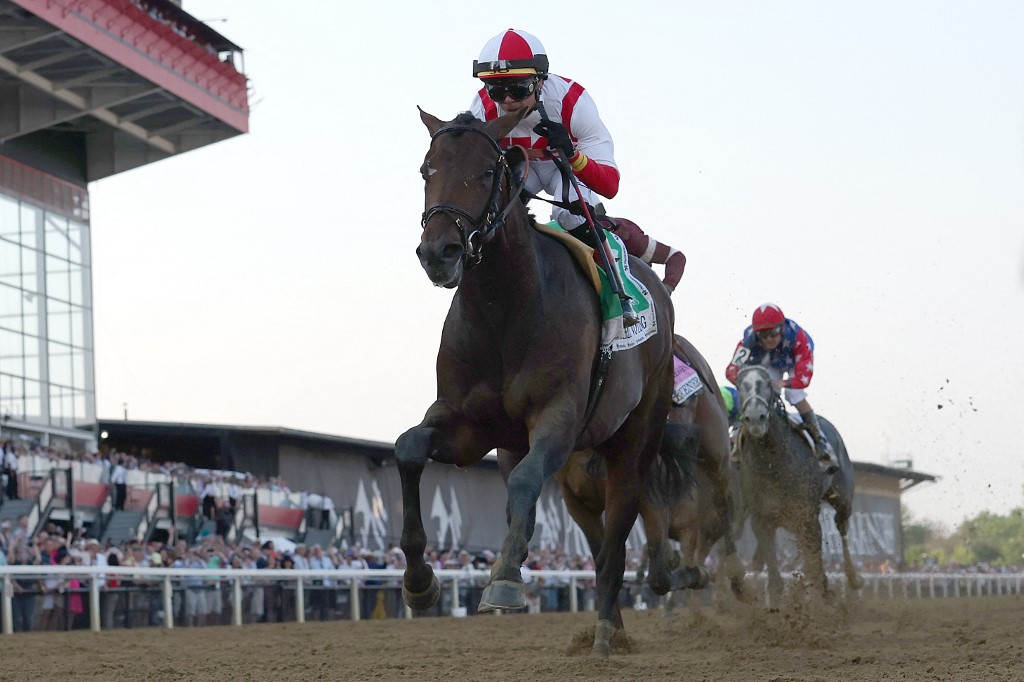 Epicenter draws that favored status because – no Grade 1s aside – he is the most complete horse in the field. He's the only one with three triple-digit Beyer Speed Figures. That includes the 102 clocked in Epicenter's last outing: a 1 ½-length victory in the Grade 2 Jim Dandy last July 30. Among Epicenter's victims in his fifth victory in nine starts (5-3-0) was runner-up Zandon and fourth-of-four Early Voting.
Zandon (5-1) is well acquainted with Epicenter, who beat him three times. One of three Chad Brown charges in the field, along with Early Voting and sleeper Artorius (9-2), Zandon finished third to Rich Strike and Epicenter in the Derby. His closing kick brought him the Grade 1 Blue Grass Stakes at Keeneland in April. It's also produced $1,133,000 and six in-the-money finishes (2-2-2) in as many races.
Early Voting owns the best Beyer in the field (105), a byproduct of his Preakness victory. A pronounced front-runner who likes the lead, Early Voting offers value at 8-1 if you think his late collapse in the Jim Dandy was a bug and not a feature.
Two candidates who figure to take their share of money are Cyberknife and Artorius. The 7-2 second choice, Cyberknife is the only horse in the field with multiple Grade 1 victories. He won the Arkansas Derby in April, then captured the Haskell at Monmouth Park last month. In between, the Brad Cox trainee finished 18th in the Derby, then rebounded with a solid victory in the Grade 3 Matt Winn at Churchill Downs in June.
Cyberknife's 102 Beyer in his Haskell victory was a career best. He's angling to be the first horse to win the two flagship 3-year-old summer races: the Haskell and the Travers, since Point Given in 2001. Along the way, Cyberknife will try getting Cox, the two-time reigning Eclipse Award winner as Best Trainer, his second consecutive Travers. Cox won the Travers with Belmont Stakes winner Essential Quality last year.
As for Artorius, the rapidly improving colt makes his fourth lifetime start in the deep end of the pool. This is the son of 2016 Travers winner Arrogate's first graded stakes outing. It comes after he won the Listed Curlin Stakes by nearly five lengths last month at Saratoga. Artorius enters with upwardly mobile Beyer figures: 83, 91 and a 95 in that Curlin score.
That brings us to Rich Strike, the son of Keen Ice, who upset Triple Crown winner American Pharoah in the 2015 Travers. He returns off a subpar sixth in the Belmont Stakes, where Rich Strike finished 13 ¼ lengths behind Mo Donegal.
Of course, that came on the heels of his shocking Derby win at 80.80-1, where deep closing Rich Strike stole the Derby from Epicenter in the last 50 yards. Before that, his best stakes finish was a third in the Grade 3 Jeff Ruby Steaks, one of the last Derby preps. The 10-1 odds reflect Rich Strike's perception as a one-hit wonder.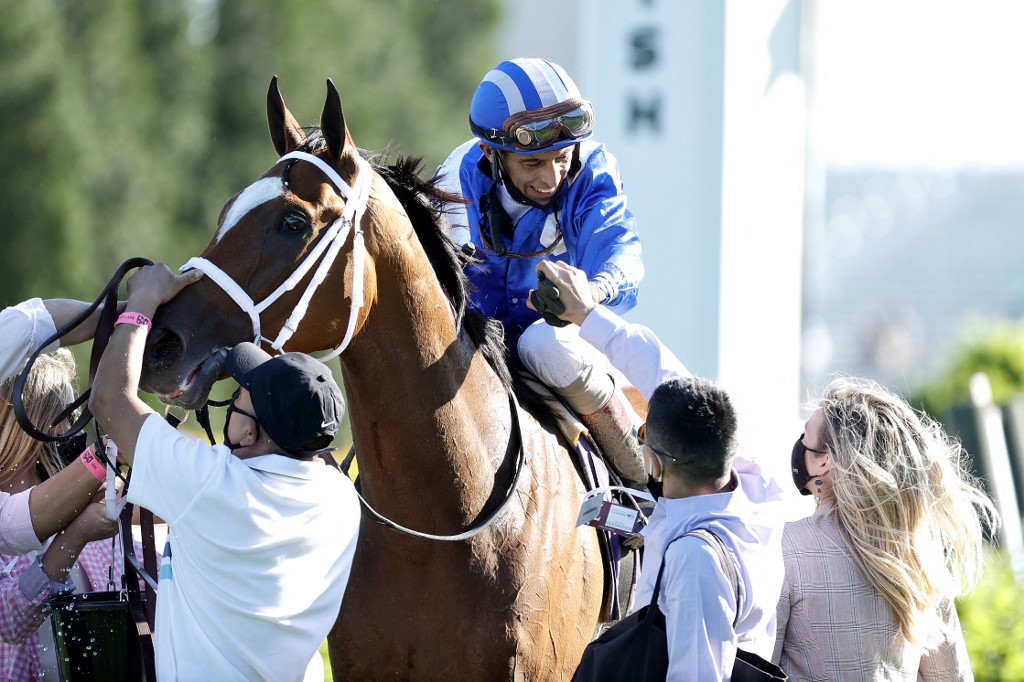 This Personal Ensign is personal
It's Clairiere vs. Malathaat, Part the Seven. That's right, seven.
When the two 4-year-old fillies meet in Saturday's nine-furlong Grade 1 Personal Ensign on the Travers undercard, they will face each other for the third time this year -- and the seventh time in the last two seasons.
This rivalry wasn't a rivalry last year. Malathaat beat Clairiere all four times they met, using her erstwhile rival as a launching pad to the Eclipse Award for Champion 3-Year-Old Filly.
This year, however, we have a rivalry that goes beyond the fact the pair share the same sire: Curlin. The two have met twice this season and Clairiere flipped 2021's script. She's beaten Malathaat both times: in the Grade 2 Shuvee last month at Saratoga and in the Grade 1 Ogden Phipps on the Belmont Stakes undercard June 11.
For Clairiere, there's more than narrowing the 4-2 deficit against Malathaat. She's trying to duplicate her dam Cavorting's 2016 career-capping feat: capturing the Ogden Phipps-Personal Ensign double.
For Malathaat, there's more to this than extending her edge. There's regaining the form she displayed when she opened her career winning her first five races and six of her first seven. She has one win in her last four starts: the Grade 3 Doubledogdare at Keeneland in April.
If that wasn't enough storyline star wattage, there's reigning Champion Older Dirt Female Letruska. The five-time Grade 1 champion beat Clairiere by 1 1/4 lengths in March's Grade 1 Apple Blossom at Oaklawn.
The 6-year-old daughter of 2010 Kentucky Derby winner Super Saver won this race last year, one of her four Grade 1 scores in 2021. And while Letruska is 2-for-3 this year, she comes into the Personal Ensign smarting from a dead-last finish in the Ogden Phipps -- by 35 1/4 lengths.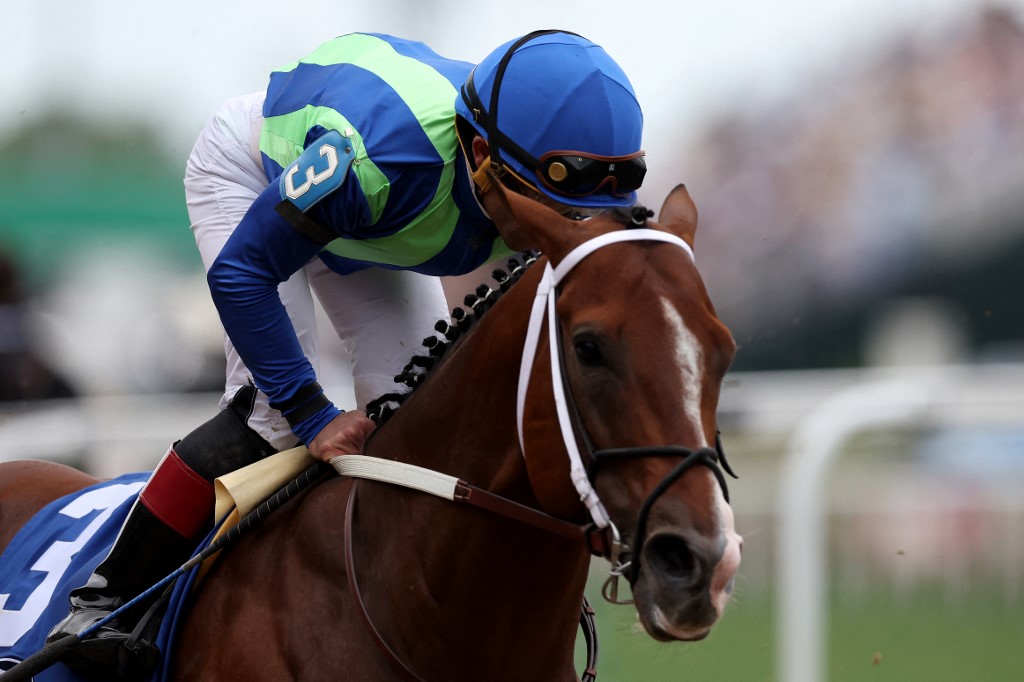 It's Jackie's Warrior's world
Matters aren't nearly as competitive in one of the other Grade 1s on the Travers undercard: the seven-furlong Forego. That begins and ends with Jackie's Warrior, who set Saratoga history last month when he won the Grade 1 Alfred G. Vanderbilt Handicap.
Not only did that give the 4-year-old Maclean's Music progeny his fourth 2022 win in as many starts, but it made Jackie's Warrior the only horse to win a Saratoga Grade 1 in three consecutive years. As a 2-year-old, he won the Hopeful Stakes. Last year, he won the H. Allen Jerkens Memorial, beating Whitney winner Life Is Good in a memorable duel.
"I'm very nervous. He's too good to be true," Asmussen said. "Just having him in training this year has been an unbelievable gift that we've been given. I feel the responsibility of it and want it to go well for him and all of his fans. He's been excellent for so long, and you look at him as a sprinter, the mass and body that he carries – its' unbelievable."
Jackie's Warrior is the 1-2 favorite in the seven-horse Forego field. He was 1-4 in the Vanderbilt, 1-4 in the True North at Belmont Park in June, a value-laden even-money at the Churchill Downs Stakes on the Derby undercard and 1-2 in the Count Fleet at Oaklawn Park in April.
This makes sense when you look at Jackie's Warrior's 12 wins in 16 career races. He's banked more than $2.66 million in those 16 outings.