Optimism Abounds in North Carolina With Pending Arrival of Mobile Sports Betting Bill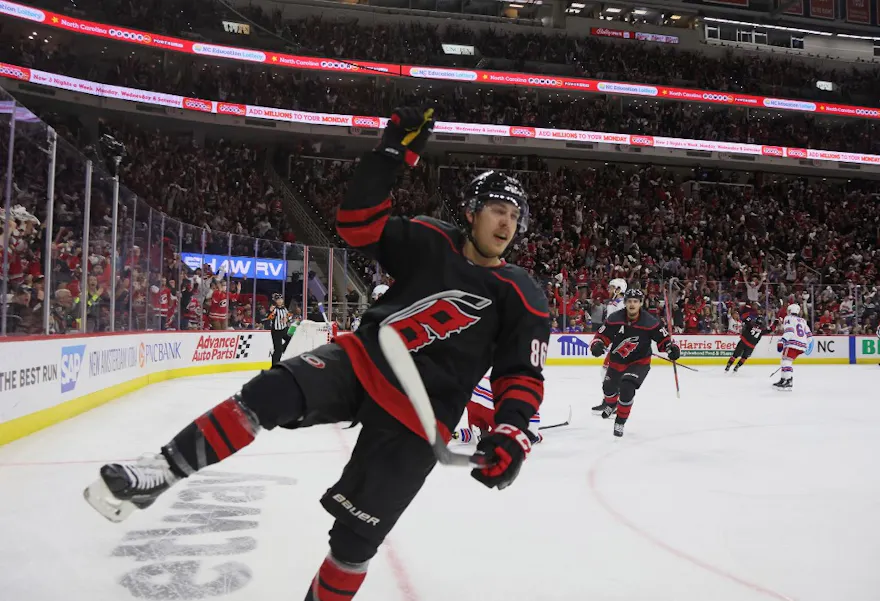 The possibility of a comprehensive legal mobile sports betting platform in the state of North Carolina is closer than ever.
News out of the Tar Heel State is that lawmakers are taking another stab at legislation to launch a mobile platform to compliment to an already successful retail platform, which has been running out of three tribal casinos.
Representatives from both the Republican and Democratic party are currently in talks to table a new bill that would add a long-awaited and more accessible mobile wing to their current retail sports betting platform.
Lawmakers have signalled that their new attempt would be similar to a 2022 North Carolina sports betting plan that failed to pass by just one vote. Back in 2021, another attempt in the North Carolina Senate failed by a 26-19 margin.
This time, legislators, this biggest being Gov. Roy Cooper, are said to be working on yet another mobile sports betting proposal aimed at finally legalizing an internet-based sports betting platform. Cooper admitted prior to the Carolina Hurricanes' game Friday that lawmakers were indeed engaged in talks.
Rep. Jason Saine, one of the biggest proponents of such a Bill in Massachusetts went on record saying: "This will be something that's legitimate in the state, something that we can see. We can put some transparency on it and see where the money moves. I think that's best for everybody."
Going back to the well
Despite previous failed attempts to bring about a legal mobile sports betting platform in the Tar Heel State, 2023 has provided a new sense of optimism that something will finally get done with regard to internet-based sports gambling.
Legal mobile sports betting success in surrounding jurisdictions has certainly been noted by lawmakers, as has the reports of valuable tax revenue coming out of those states.
A fresh slate of rookie lawmakers that emerged out of the 2022 election is another reason for increased optimism that mobile sports betting could finally be passed in 2023. That new blood could be the key for a more broad revenue-generating model that the gambling industry is slated to provide.
The North Carolina market
North Carolina has been and continues to be one of the most sports-crazed markets in the U.S.
Despite a healthy retail legal sports betting scene, data (and common sense) has shown that the addition of a robust mobile sports betting platform – buoyed by the best sportsbooks in the industry – would be a boon for not only sports betting providers, but also needy tax coffers that will benefit directly from such expansion.
North Carolina is currently home to the nation's ninth biggest population with just over 10.7 million residents. The state boasts teams in three of the four major North American pro leagues - NFL's Carolina Panthers, the NBA's Charlotte Hornets and the NHL's Carolina Hurricanes.
Some of America's most iconic college sports programs also call North Carolina home and NASCAR is a dominant force in the state's identity.
All have shown major support for a comprehensive legal sports betting platform, including mobile wagering.
What's at stake?
A comprehensive legal mobile sports betting platform for North Carolina is expected to generate between $8 million and $24 million annually for needy state-funded programs. That number, according to some, could reach $50 million upon maturity of any mobile platform.
Tax coffers are not the only entity that will benefit from the expansion of legal sports betting in North Carolina. Sports fan engagement has long been cited as a benefit of the gambling industry, and the state's professional sports teams will be free to sign sponsorship and co-marketing agreements with the high-end providers that have already expressed interest in being a part of the North Carolina mobile sports betting scene.
Is 2023 a possibility for mobile sports betting to launch in North Carolina? You bet, as long as the momentum continues and rumors of lawmakers' desire to get something done is true.