Ontario Legal Sports Betting Scene Taking Shape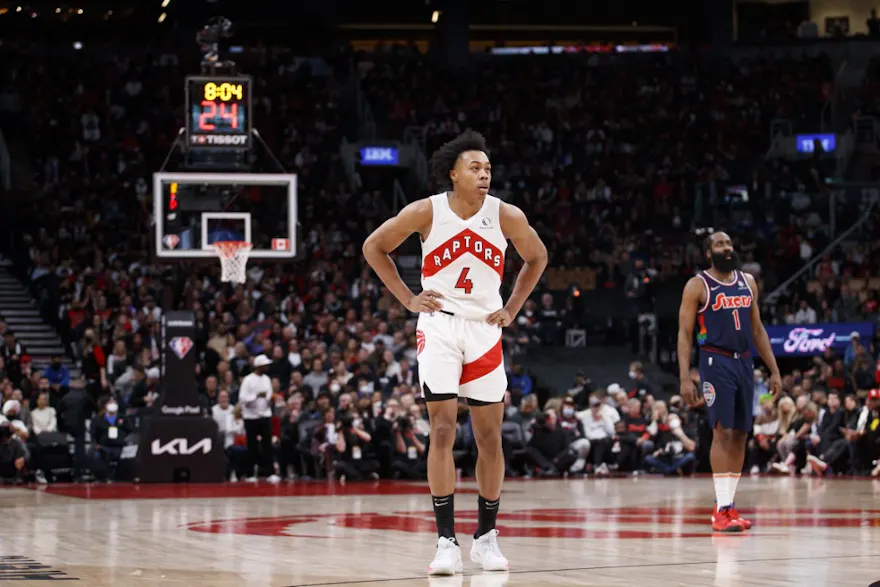 It hasn't quite been two months since the April 4 launch of Ontario's expanded legal sports betting scene. Despite the relative infancy of the platform, there has been no shortage of headlines since.
17 mobile operators are now live and taking internet sports bets in the province, two have already been fined by regulators for their advertising practices, and a surprising number one betting sport has emerged in the province.
Trends have already started to emerge in the Ontario market, as North America's newest sports betting destination moves toward maturity. It is however a bit of a shame that the ramping up of Ontario's legal sports betting scene was greeted by the early ousting of the Toronto Maple Leafs and Toronto Raptors from their respective league playoff runs.
Here is a look at some of the headlines that have dominated Ontario's legal mobile sports betting launch during its first six weeks of operation.
What We Know So Far
Ontario was widely regarded as one of the most attractive North American markets for global sportsbooks. The province is home to just under 15 million residents (about 40% of Canada's population) and teams in three of four major North American sports. 15 million residents would rank in the top five most populous states if they were located south of the border.
Ontario is the first of the Canadian provinces to launch a broad legal online sports betting industry and so far, by most accounts has performed well. Most of the big players in the global sportsbook scene have already set up shop in Ontario with more rumored to come.
While revenue totals for participating Ontario sportsbooks are not yet readily available, there was one Morgan Stanely report that showed just which providers were most successful from the outset, in terms of registrations for their respective products.
After 3 weeks of operation, homegrown theScore Bet led the way in terms of downloads for their sports betting app. Bet365 was second at that time and has since overtaken theScore for the most popular sportsbook in Canada.
FanDuel Sportsbook started strong in third with BetMGM fourth and Betway and 888sport in fifth and sixth respectively.
Check out the latest comprehensive and most trusted Sportsbook Reviews by SBR here.
Two Operators Added In Last Two Weeks
It took some time, but DraftKings Sportsbook, one of the global sports betting provider behemoths is finally live in Ontario. They were six weeks late, but they launched what is expected to be one of the top betting destinations in the province.
DraftKings had been operating in Canada as a grey-market operator and is a familiar name that should seize on their brand recognition going forward. The company announced at the time of its sportsbook launch that they are ceasing its DFS operations across Ontario.
Expect DraftKings to rise up the ranks and become one of Ontario's most successful sports betting providers. There are a few heavyweights with a head start but there is no denying the impact that the DraftKings launch will have on the Ontario scene.
NorthStar Bets, the legal sports betting product of Toronto-based NorthStar Gaming went live on May 10 in the Ontario market. It has been a quick evolution for the company that only really started its pursuit of a legal gambling platform in the summer of 2021.
NorthStar promises to be a "uniquely local, premier user experience", according to Michael Moskowitz, Chief Executive Officer, and a founding partner of NorthStar Gaming.
"NorthStar Bets was designed and built for Ontarians and as an Ontario-based company, we're excited to launch in our home province. We hope to inspire a sense of home team pride amongst our customers as they discover and engage with our platform and NorthStar Bets content."
Fines Already Issued
Sportsbook advertising has been a major story on a global scale recently and has already caught up to Canada, where Ontario's platform hasn't been around for two months!
BetMGM and PointsBet have already been fined by The Alcohol and Gaming Commission of Ontario (AGCO) a combined $78,000 CAD for breaking Canada's strict sportsbook advertising regulations. While not major infractions, BetMGM and PointsBet should act as a cautionary tale that the AGCO isn't messing around with regard to their sportsbook rules and regulations.
"The AGCO holds all registered operators to high standards of responsible gambling, player protection and game integrity, and monitors their activities to ensure they are meeting their obligations under Ontario's Gaming Control Act and the Standards."

AGCO CEO Tom Mungham in the release.
Interesting Tidbits So Far
OntarioBets.com is out with some interesting findings from a recent survey they did of Ontario residents.
According to the data, 35% of those surveyed in the province admitted betting on sports at least once a week. 39% said they don't bet at all. A quarter of those respondents said they place a bet three or more times per week — all numbers that are on par with what analysts expected in the Ontario market.
Perhaps more interesting are the sports that those Ontarians are betting on. Despite hockey season dominating the conversation all across the province, 28% of respondents mentioned the NBA as their sports bet of choice — the most of any sport. The NHL was next with 22%, the NFL followed with 13%, and MLB at 8%.
According to that same survey, Bet365 came out as the respondents' favorite choice with 18% of the votes. BetMGM was next with 17%, FanDuel at 11%, Caesars Sportsbook at 8%, and PointsBet Canada at 7%.
Make sure to keep an eye on our Live Odds page throughout the week to get the best lines possible and connect with others in the SBR community on our popular sports betting forum.