North Carolina Mobile Sports Betting Bill Heads to Governor's Office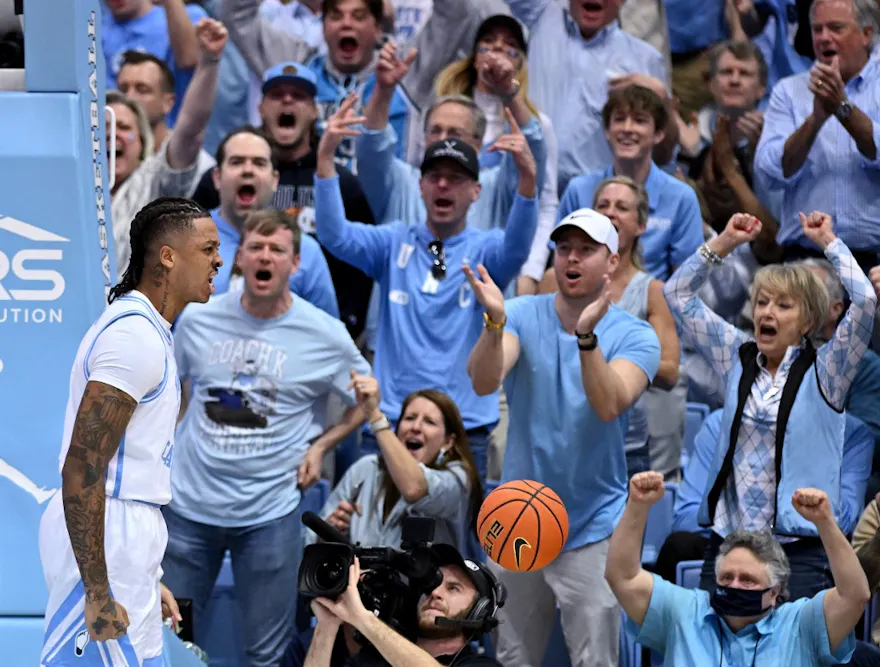 The lengthy battle to bring legal mobile sports betting to North Carolina cleared another hurdle Wednesday, leaving just one step. The governor's signature is now the only thing in the way of a much anticipated and much-needed expansion of the Tarheel State legal sports betting scene, giving bettors more access to the best sports betting sites.
On Wednesday, the North Carolina House approved a Senate-amended Bill 347 in a 68-47 vote after a procedural vote on Tuesday all but made Wednesday's vote a formality. Now it's up to Gov. Roy Cooper to sign the Bill into law, something he has previously indicated he would do once it was delivered to him. He has 10 days to do so.
Once signed into law, North Carolina sports betting through mobile is expected to launch in early January, in time to take advantage of NFL playoff action and the Super Bowl through the best sports betting apps and letting bettors more readily capitalize on North Carolina sportsbook promos.
There was no shortage of opponents regarding legal mobile sports betting in North Carolina, including some of the state representatives that voted on and ultimately passed the legislation Tuesday and Wednesday. One such opponent, Rep. Pricey Harrison, eventually came around and lauded parts of the legal mobile sports betting Bill.
A little history
Mobile sports betting has been on the table since retail sports betting was legalized in North Carolina in 2000. One proposal fell short during the 2021-2022 legislative session by just one vote.
In March, the latest effort kicked off and passed in the House 64-45 before taking a two-month break. The Senate made a few amendments, including raising the tax rate from 14% to 18% and adding horse racing legalization.
The Senate eventually passed it by a 37-11 vote before sending the amended Bill back to the House where it was approved Wednesday.
Data has shown a healthy appetite for legal sports betting in North Carolina. GeoComply, a company tasked with tracking sports betting transactions, revealed that North Carolina residents attempted about 1.5 million separate mobile sports betting transactions for other-state platforms between January 1 and June 1.
What Bill 347 gives North Carolina bettors
Bill 347 is simply an expansion of a retail-only sports betting platform that has been in existence since 2020, at the state's three tribal casinos. Since that time there has been a grassroots campaign to expand the Tarheel State legal sports betting platform to include the more inclusive and lucrative mobile sports betting wing.
Under the Bill, North Carolina's mobile sports betting platform will be under the control of the North Carolina Education Lottery Commission.
Bill 347 will allow for up to 12 online sportsbooks to become operational in North Carolina. Each prospective sportsbook will be charged an initial $1-million licensing fee that will last five years.
The Bill will also allow for up to eight in-person sportsbooks. They will be tethered to sports facilities in the North Carolina sports universe. Those locations include Bank of America Stadium in Charlotte, Quail Hollow Country Club in Charlotte, Spectrum Center in Charlotte, the Charlotte Motor Speedway, North Wilkesboro Speedway, PNC Arena in Raleigh, and WakeMed Soccer Park in Cary. The new in-person venues are home to the state's NFL, NBA, NHL, MLS, NASCAR, NWSL, and PGA Tour events.
What the Bill will provide the state
The legalization of mobile sports betting in North Carolina will dramatically expand the tax revenue the state will receive. Most of the top legal sports betting states in America report between 90%-95% of their monthly handles coming from their betting sites.
Numbers being thrown around have North Carolina tax coffers benefitting to the tune of just over $100 million by the fifth year of operation. Tarheel State sportsbooks could generate a $6.8-billion handle in the second full year of operation.
Tax revenue and overall betting activity similar to that of Virginia is expected, and the Commonwealth received $4.9 billion in wagers in 2022.