New York Sports Betting Setting an Unreachable Bar?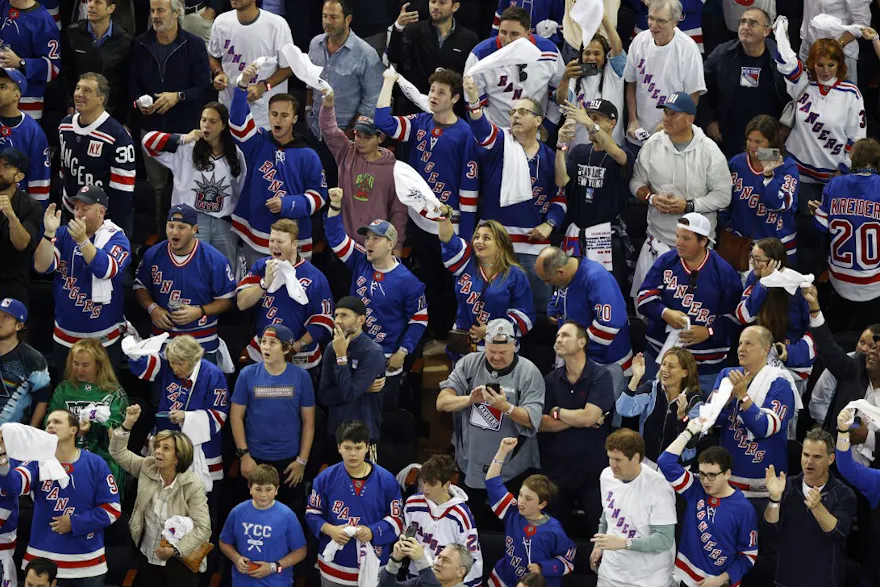 A lot has been made about the New York legal sports betting industry since its mobile launch in January, and rightfully so. Sportsbooks in the state took in an astounding $6.262 billion dollars from their mobile launch from January 8 through the end of April. $7.4 billion in bets was reported from January to May 29, generating more than $530.5 million in Gross Gaming Revenues for New York mobile sportsbooks.
The mobile platform has, by most accounts, overachieved and surpassed all expectations. The summer seasonal sports betting slowdown is on the horizon however and will represent a good test for the state's sports betting providers.
May's total numbers haven't been released just yet, but we are lucky to receive weekly handle updates from New York State Gaming Commission (NYSGC). They have so far revealed an up-and-down month of May with some weeks threatening to start the inevitable summer slump.
However, the reporting period between May 23 and May 29 showed a slight uptick in week-over-week betting activity in the Empire State. That week also elevated New York's legal sports betting scene into some unprecedented territory.
The Latest Report
The New York State Gaming Commission identified a $271.9 million handle for the one-week reporting period that ended May 29. The numbers represent a $10 million week-over-week wagering increase from the $261.2 million in bets taken in by sportsbooks the previous week in the Empire State.
The $271.9 million weekly handle represented the fourth week in the past five that sportsbooks failed to eclipse the $300 million mark. It puts New York on track for the lowest monthly handle since their broad mobile sports betting platform went live on January 8.
Week-over-week revenues have decreased as well. Gross gaming revenues for the one-week period ending May 29 came in at $13.8 million, a nearly $10 million drop from the $23.5 million reported the week before, thanks to a pedestrian 5% hold.
FanDuel Continues To Dominate
FanDuel continued to be the most successful provider in the New York legal sports betting scene. For the week that ended May 29, FanDuel was responsible for nearly one-quarter of the overall $272 million handle.
FanDuel New York took in $121,629,980 in bets for the week with $8,378,829 in gross gaming revenues. DraftKings was next with $71,069,186 in bets and $1,851,456 in revenues. Caesars reported $38,568,006 in bets and $1,561,717 in revenues and BetMGM rounded out the top four with a $25,580,388 handle with $12,669,531 in profits. PointsBet took in $4,122,066, BetRivers $6,965,401, WynnBET $2,288,059 and Resorts World saw $1,661,297 in bets for the week. Resorts World actually reported minus $103,575 in gross gaming revenues.
Check out the latest comprehensive and most trusted Sportsbook Reviews by SBR here.
Everyone Wins
The evolution of the New York mobile sports betting industry has been a boon for all involved. Sports fans have enjoyed enhanced sports viewing experience, New York sports teams have gained new sponsorship opportunities, and new audiences in some cases youth and educational programs in the state have seen a major boost in funding thanks to tax revenues and licensing fees.
New York Governor Kathy Hochul sang the praises of her state's mobile sports betting industry saying this:
"In less than half a year, New York has become a leader among states in implementing successful gaming policies, with hundreds of millions of dollars going to important programs that will improve the lives of all New Yorkers.

I am committed to upholding responsible and effective gaming policies that will move the industry forward and continue to drive our state's economic growth."
The New York State Office of Addiction Services and Supports (OASAS) has also seen a spike in funding since the January launch of New York's mobile sports betting platform.
The Future of New York
It is somewhat hard to imagine the New York sports betting industry reaching new heights. The platform is on track to generate $1 billion in total revenues in 2022.
But a new report from Morgan Stanley predicts that New York sportsbooks could generate $1.7 billion in revenues by 2025. The industry is expected to grow past its current eight operators and there remains the possibility of the sportsbook tax rate coming down with the addition of those new providers.
Legislative efforts have been tabled in New York to increase the number of operators to no fewer than 14 by January 31, 2023. When that happens, there is a push to drop the tax rate from 51% to 35%, and eventually 25% by 2025.
New York's expanded legal sports betting scene is still in relative infancy. Believe it or not, there is still room to grow. You can bet that the eyes of the U.S. legal sports betting industry will be on New York as it continues to be the standard by which all will measure themselves.
Until California, Florida, and maybe even Texas join the U.S. legal sports betting family, the Empire State will be the top sports betting destination in the country and it won't be close.
Make sure to keep an eye on our Live Odds page throughout the week to get the best lines possible and connect with others in the SBR community on our popular sports betting forum.