New Jersey Smashes the Monthly Sports Betting Handle Ceiling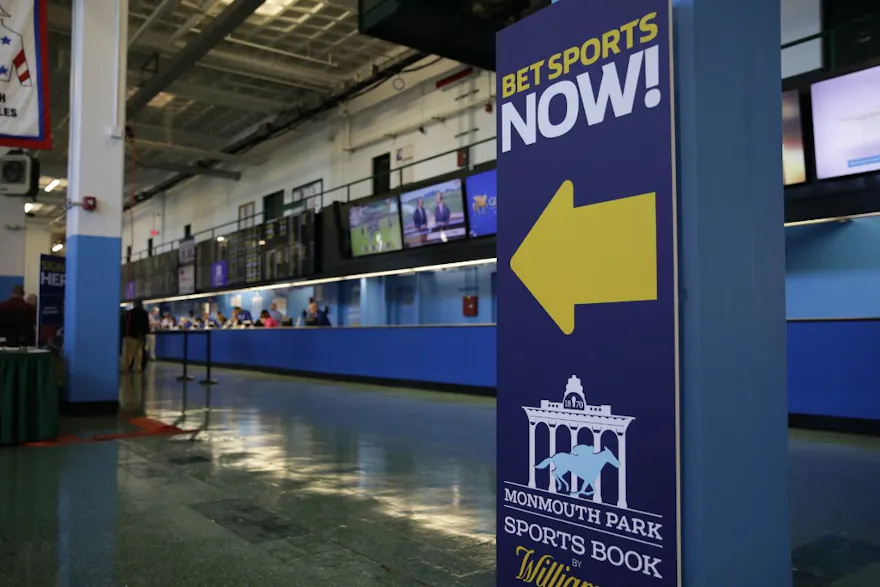 It's been a big month for legalized sports betting in the Garden State.
I think we are all old enough to remember when New Jersey became the first state to eclipse the $1 billion monthly sports betting handle mark. Remember last month? Well, that incredible record and milestone seem like a distant memory, thanks to the numbers released by sports betting regulators in the Garden State market for October.
On Wednesday, the New Jersey Division of Gaming Enforcement released their October sports betting figures. They prove that the previously tangible ceiling for the state's industry has yet to be reached. Buoyed by 5 full weeks of NFL and college football action, along with the start of both the NBA and NHL seasons, New Jersey raised the bar again and further separated themselves from the competition in the US scene.
Looking at the bonkers numbers
September's $1.01 billion sports betting handle in New Jersey was quite an eye-opener, but October's figures dwarfed those figures. A total $1.303 October sports betting handle in New Jersey has set a new national bar, one thought unthinkable just a couple of short years ago. It represents a 28.9 percent increase from September's then-record $1.01 billion sports betting take.
$1.17 billion of the $1.303 total, or 90.5 percent of the total handle came from the state's mobile platform.
"Sports betting has swelled with the start of the NFL season, and realized another month of over $1 billion in the handle," said Jane Bokunewicz, director of the Lloyd Levenson Institute at Stockton University, which studies the Atlantic City gambling industry. "October 2021's record sports wagering handle proves that September was not a flash in the pan, but rather the first sign of a new level of sports betting participation, at least during the NFL season."
Revenues for New Jersey sportsbooks came in at just over $84.2 million in October, another record for the state due in part to the average 6.5 percent hold. October profits are a 43.8% year-over-year spike from the figures generated in October 2020.
Thanks to October's sportsbook profits, state and local coffers in New Jersey benefitted from a record $10.6 million in tax contributions.
Year-to-date numbers staggering
With October's numbers in the books, the state of New Jersey is now on track to reach or likely surpass a $10 billion total handle in 2021. So far, bettors in the Garden state have spent almost $8.5 billion at the state's sportsbooks, with two huge betting months left in the year.
So far in 2021, $641.9 million revenue has been generated by New Jersey sportsbooks, which already eclipsed the $302.7 million reported all of last year by 128 percent.
Is the momentum sustainable?
There are certainly arguments for New Jersey being able to sustain its upward trajectory with regard to its legal sports betting industry. The state is warming to the idea of college sports betting, which has been prohibited since the state's platform went live. More sportsbook competition, more acceptance in general of legal sports betting and an incredibly full menu that will add college basketball in November have the arrow pointing up on the New Jersey scene.
On the flip side, there is a couple of tangible reasons analysts think that sports betting could hit a small speedbump in New Jersey down the road. First and foremost is the impending launch of New York's mobile sports betting industry. Studies have shown that New York bettors have made up to 25 percent of New Jersey's impressive handles. Once the Empire State goes live with its own mobile apps, New Jersey sportsbooks could take a hit.
Another potential issue is the sheer expectations for the market after two straight $1 billion-plus months. That said, it is awfully difficult to worry about the New Jersey scene.
Handles typically rise through March and then drop off throughout the summer months. But until that time, New Jersey will continue to set the bar for the entire US legal sports betting industry while at the same time separating themselves from the pack of jurisdictions hoping to emulate what they are able to do every single month.