Nevada Sportsbooks Post Huge Revenue Gains in July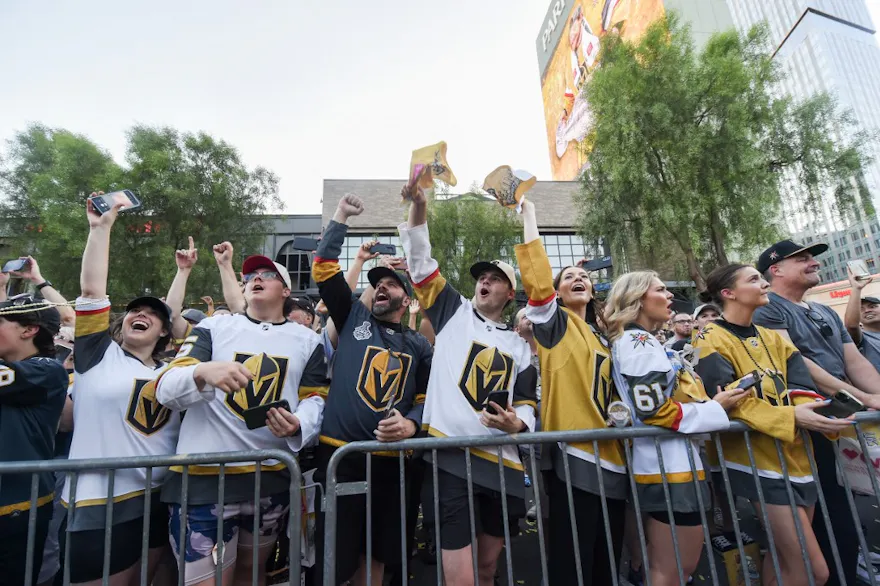 Nevada sports betting had a solid month in July. An expected seasonal summer sports betting activity slump dragged the overall handle down from June, but thanks to a huge jump in hold rate, revenues for the Silver State scene saw a huge spike.
The Nevada Gaming Control Board July revenue report also identified a somewhat troubling year-to-date drop in handle, although revenues for the first seven months of 2023 were higher compared to last year. A huge variation in sportsbook hold-rate for the state's sports betting providers continued to be a factor in the rise in revenues accumulated so far in 2023.
With July's figures factored in, Nevada sportsbooks approached the $2 billion mark since the 2018 Supreme Court decision to overturn its blanket ban on legal sports betting. Since 2018, $1.9 billion in sports wagers has been placed in the Silver State.
Check out the top Nevada sportsbook promos heading into the football season.
July handle falls more than $70 million
Nevada's best sports betting providers combined for a $408,261,712 handle in July. That's down about $70 million from $479,039,381 in June and is the lowest monthly sports betting total in three years. In July 2020, prior to launching a widespread mobile and retail sports betting industry, Nevada providers took in just $163,552,030.
The news isn't so dire when comparing the handles from July 2023 and July 2022. The nearly $408.3 million handle last month was just 2.7% less than the $419,372,311 taken in during July 2022.
Still, drops in month-over-month and year-over-year wagering activity in Nevada is cause for at least a little concern.
Nevada's best sports betting apps were responsible for 65.7%, or $268.1 million of the overall handle.
Revenues a different story
Despite unflattering July handle numbers, revenues for Nevada legal sports betting providers painted a much more positive picture.
Nevada's sportsbook revenues came in at $25.3 million in July, which is a huge jump from the $9.5 million in June. The main reason for that was an awful, Golden Knights inspired 2% hold rate for Nevada sports betting providers in June, during the beloved Golden Knights run to the Stanley Cup. Bettors in the state simply got the better of their sportsbooks in June.
The hold rate for Nevada's best sportsbooks last month was more than triple what June's hold rate was. It came in at 6.2% in July.
Year-over-year, sports betting provider profits also climbed 55.7% from July 2022, when Silver State sportsbooks held 4.4%.
$1.7 million in taxes was collected from July's gaming revenues. That's up from $641,453 in June and $1,254,893 in July 2022.
Mixed results for year-to-date totals
In the first seven months of 2023, Silver State bettors spent just over $4.4 billion with Nevada's sports betting sites and at the state's numerous retail gambling facilities. While impressive, it does represent a 7.5% decline in overall sports betting activity compared to the same seven-month period in 2022.
However, revenues totalled $232.8 million from January to July. That's up 11.1% from the same period in 2022. The combined hold rate from January to July 2023 was 5.2%, up nearly a full percentage point from the same period last year, but far below the 7% mark that is considered the industry standard for U.S.-based sportsbooks.