Nevada Posts Disappointing February Sports Betting Numbers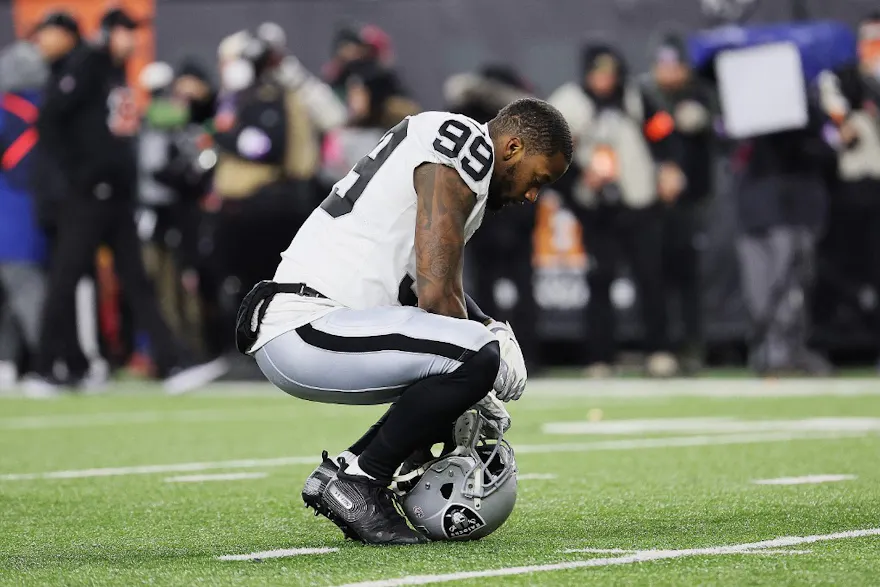 The U.S. legal sports betting industry is officially in a freefall.
Despite nearly two full weeks of betting in the leadup to the Super Bowl, February's sports betting numbers across the country have been disappointing to say the least. Most of the biggest and most successful sports betting jurisdictions in the country have already reported their February figures, with double-digit month-over-month and year-over-year declines becoming an unwanted theme in the story of sportsbooks in America.
We can now add Nevada sports betting, the grandfather of legal wagering states, to the jurisdictions reporting a major drop-off in its sports betting activity in February compared to both January 2023 and February 2022.
Yet, despite the relatively poor February showing for the state's best sportsbooks, the Silver State still remains in the upper echelon of sports wagering jurisdictions in the U.S. market. Year-to-date (for the first two months of 2023), Nevada ranks third in the nation in total handle, behind only New York and New Jersey. It could, however, slip to as low as fifth once Illinois and Ohio finally provide their February results.
The February handle slide
The Nevada Gaming Control Board report released earlier this week revealed that Nevada's mobile and retail sports betting sectors saw just $659.4 million in wagers in February, easily its lowest total since August (nearly $409 million).
February's numbers represent a 29.6% month-over-month drop from January's sports betting total of $935.5 million. The $659.4 million handle was also 15.6% less than the $781 million from February 2022 and nearly $450 million short of the record $1.11 billion from January 2022.
Mixed revenue report
Nevada sportsbook revenues in February provided both good and bad news, with month-over-month profit dipping but year-over-year figures showing a slight improvement.
The NGCB revealed $41.3 million in profits from February's haul, which represents an 18.2% drop from the $50.4 million in revenues from January. Year-over-year comparisons were much more positive. February 2023 Nevada sportsbook profits were 36.3% higher than the $30.9 million in profits from February 2022.
The February 2023 hold for Nevada sports betting operators was 6.2%, an improvement from 5.3% from January 2023 and significantly better than the 3.9% hold from February 2022.
Nearly 3 million was added to Nevada state tax coffers in February 2023.
The betting breakdown
For the first time since last summer, basketball replaced football as sportsbooks' biggest revenue generator. Just over $390 million was taken in by basketball in February, football generated $153.9 million and hockey contributed $44.6 million.
Super Bowl betting proved to be a tad disappointing for Nevada sportsbooks. An estimated $5.5 million in revenues was reported from the Chiefs/Eagles NFL finale.
There is optimism that March could stem the tide before the annual spring/summer sports betting slowdown that occurs when Americans are spending their weekends outside, and away from televised sporting events that support the gambling industry. March Madness across the U.S. is expected to see 68 million Americans bet an estimated $15.5 billion, according to the American Gaming Association.