Mississippi Creates Task Force to Study Online Sports Betting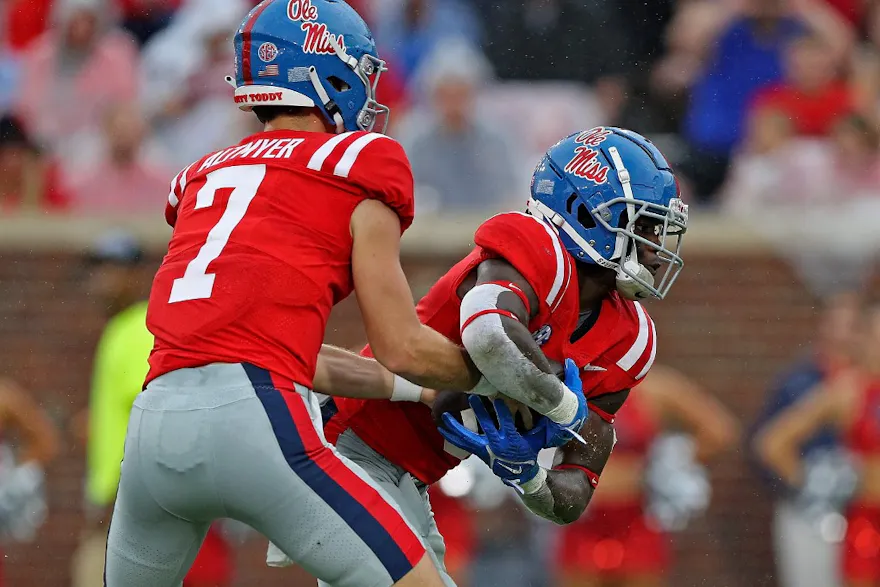 Mississippi was one of the first states to legalize sports wagering – but there is still one glaring hole in the state's sports betting offerings.
Currently, legal sports betting in the Magnolia State can only take place at the state's casinos. This includes mobile sports bets that use geofencing technology to ensure that internet-based bets are only being placed while customers are physically on casino property.
Mississippi sports betting doesn't include mobile wagering, which is responsible for more than 90% of the handles of America's most successful legal sports betting states.
But recently, tell-tale signs have emerged that Mississippi state legislators are ready to advance their legal sports betting platform. Mississippi Governor Tate Reeves signed House Bill 606 into law, which sets in motion a task force to study (and ultimately pave the way for) a more expansive mobile sports betting platform for Mississippi residents.
The skinny on House Bill 606
The goal of Bill 606 is clear and obvious - in other words, to do what the original Mississippi legal sports betting laws failed to do.
The task force was set up to bring about broad, mobile sports betting opportunities to everyone over the age of 21 who wishes to place a sports wager within state lines and from the comfort of their own homes.
Thirteen members (11 appointed) will make up the task force and will reportedly get to work within the next 30 days. The Mississippi House and Senate gaming chairs will co-chair the task force which will be made up of 11 others, all of whom have some sort of stake in the gambling business in Mississippi.
Their official task is to "undertake a comprehensive analysis of all matters related to online sports betting" and to identify the benefits and potential pitfalls of sports betting expansion.
The timeline is fairly broad; members have been given until Dec. 15 to present their report, both to governing bodies and to the public. Some feel that it won't take that long for the task force to conduct their research and build a detailed report on the issue.
Keeping up with the neighbors
Legal sports betting has been slow to catch on in the South, compared to the rest of the U.S. But there has been some momentum lately, forcing states like Mississippi to evolve.
While on-site casino sports betting has been taking place in Mississippi, comprehensive sports betting platforms, which include mobile are either popping up in neighboring states or are in serious discussions to launch as early as this year.
Tennessee had been the only neighbor state to Mississippi with a legal sports betting platform... a successful one at that. Since last year, Louisiana and Arkansas have adopted their own sports betting platform and Georgia and Alabama are in negotiations to legalize their own comprehensive legal sports betting platform.
Will the task force have the desired effect
It is hoped and regarded by some that HB 606 is just a formality for the Mississippi legal sports betting industry. Legal wagering in the state has been going on already, and a natural evolution of the platform seems like the prudent and organic move.
Lawmakers in Mississippi have heard arguments for mobile sports betting expansion every year since legalizing retail wagering. There were four separate bills put forth last year alone.
Mobile sports betting at one of Mississippi's 26 land based casinos looks closer than ever. But it is unlikely to happen in 2023 thanks to the broad the timeline given to the yet-to-be-finalized task force.
So, it may take until next year, but there are definite positive signs that the Mississippi legal sports betting industry is open to growing their platform. Mobile sports betting looks like it is coming to Mississippi ... it just may take a while.