Maryland Experiences Slight Sports Betting Drop in June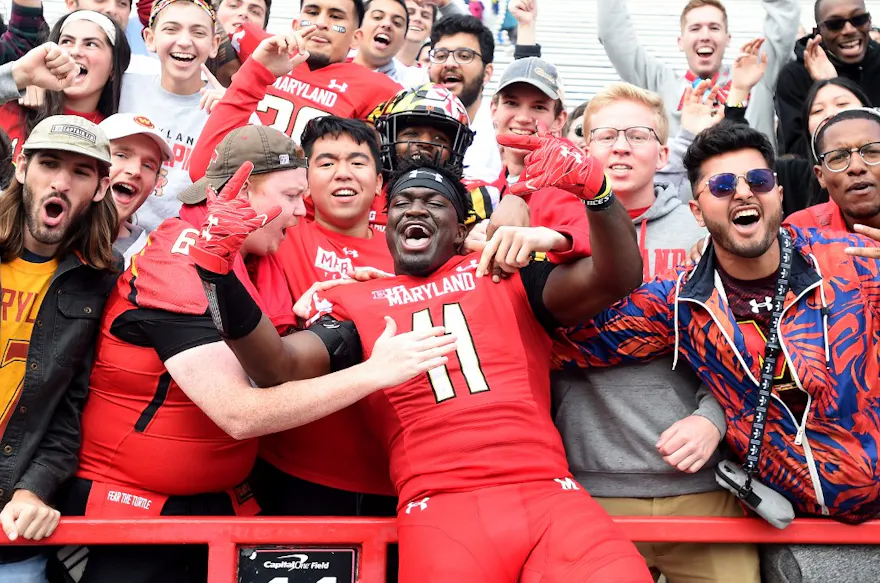 By now, followers of the U.S. legal sports betting industry and betting sites have become familiar with the annual summer sports betting slump experienced across all states.
On Thursday, the Maryland Lottery and Gaming released its revenue report for the state's sports betting sector during July. While the numbers are down, Maryland bettors didn't shy away from their sportsbooks nearly as much as many analysts would have thought.
A marginal decrease in month-over-month wagering action could be the result of bettors in the state enjoying their first July with a legal sports betting platform, or the sweltering temperatures that could have kept them inside watching and betting on their favorite sporting events. Or it could be because of the incredible season from their beloved Baltimore Orioles.
July sports betting handle for Maryland
A total of $247,412,348 was wagered with Maryland sports betting apps and with the state's retail providers during July, according to the Maryland Lottery and Gaming July report. The total is the amount players wagered, including free promotional wagers.
Of that, 96% of the total handle came from the state's mobile apps, with the retail side contributing $9,886,440.
The $247.4 million July handle is just $7 million under the $254.47 bet during June. There are no year-over-year statistics to ponder because a comprehensive legal sports betting platform came to fruition only in November.
$69.6 million was bet on baseball in the Maryland market during July, showing just how popular the upstart Orioles have been. Parlays were a distant second in terms of wagering activity last month.
Fans of the team were very successful in July, keeping the house to a 6.6% hold on baseball.
And revenues?
Gross revenues for Maryland's best sportsbooks came in at $28.4 million for July, which is actually higher than the $27.1 million reported in June. Net revenues were $22.1 million after promotional credits and other deductions, which state regulators can tax.
Maryland's best sports betting apps were responsible for $20.54 million of the $22.1 million total off of an 11.2% hold. Mobile made up $1.57 million of the total off of a sportsbook-friendly 15.9% hold.
Sports betting providers in the state continue to hold the upper hand on their citizens' bettors overall. The combined 11.4% July hold extended the state's streak of 10.6%-plus holds to 13 months.
The 11.4% July hold is also the reason that gross gaming revenues ticked up higher last month compared to June, despite a slightly lower handle.
Maryland's 15% tax rate led to $3.31 million flowing to needy state and local coffers. That includes $3.081 from Maryland betting sites and $231,369 from the state's retail wing.
FanDuel reigns
FanDuel Maryland was the top Maryland sports betting app again in July, although its seven-month streak of a $100 million handle in the state came to an end. FanDuel took in about $95.5 million in bets last month. And the company's gross revenues were reported to be $13.7 million thanks to a 13.5% win rate.
DraftKings Maryland was a very close second last month, bringing in $92.1 million and making $8.5 million in gross revenue. The book's July hold rate was 9.2%. BetMGM Maryland reported a $22.96 million July handle and Caesars Maryland rounded out the top four at $10.775 million in bets taken.