Illinois Once Again Second Best Sports Betting Jurisdiction in July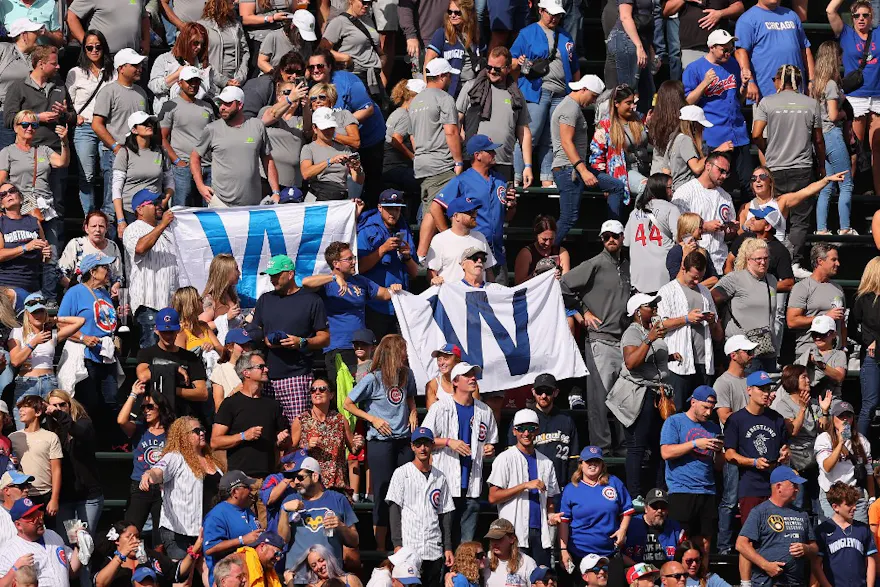 The Illinois Gaming Commission July revenues report was finally released more than six weeks after the end of the month, and it included the best sports betting apps. It turns out that the wait was worth it, as the Land of Lincoln enjoyed increased month-over-month revenues for their legal sports betting sector and year-over-year spikes in both overall wagering activity and profits from the sports betting scene.
July also saw Illinois surpass a pair of milestones rarely seen in the broad U.S. legal sports betting industry. Illinois became just the third state since the 2018 Supreme Court decision to overturn its blanket ban on legal sports betting to surpass $2 billion in adjusted gross revenues. The state also became the second sports betting jurisdiction in the U.S. to eclipse $6 billion in wagers during 2023.
Illinois was the second-highest-producing legal sports state in the nation for the sixth straight month.
Illinois July handle
According to the Illinois Gaming Board, $611.4 million in sports bets poured into Illinois sports betting apps and the best sportbooks, and the state's retail outlets. That's a predictable drop from the $655.77 million reported in June, but a year-over-year 20% spike from the $516.1 million reported in July 2022.
Illinois sports betting apps were responsible for a whopping 97% of the overall handle in July, while retail saw $16.2 million in overall betting during the month.
The Land of Lincoln lifetime sports betting handle is approaching $25 billion with July's figures added in, and the state should have reached that milestone in August. Illinois became the only state other than New York that reached the year-to-date $6 billion handle plateau.
Illinois' year-to-date handle is up 14.2% over the same period in 2022
Good news on the revenues front
Illinois sportsbooks and online betting sites enjoyed both a month-over-month and year-over-year increase in sports betting revenues. $60.4 million in adjusted gross revenue was reported in July, a 10.6% improvement from nearly $53 million in June and a $16.5 million jump from the $43.8 million in July 2022.
Illinois sports betting providers have enjoyed $555.2 million in profits over the first six months of 2023, a 43.4% improvement from the same period in 2022.
The July hold rate for Illinois sports betting sites was 9.9%, up from 8.2% in June and 8.5% in July 2022. That's the seventh-highest win rate ever for Illinois sportsbooks, although it ranked just 21st out of the 27 reporting states during July.
$9.1 million in taxes was generated for Illinois state and local coffers in July. That takes the year-to-date tax revenue total to $83.3 million, $25.2 million ahead of last year's pace.
Check out our Illinois sportsbook promos!
FanDuel tops in revenues, DraftKings tops in handle
The battle for the best Illinois sports betting app was a split decision in July, with FanDuel Illinois generating the most profits and DraftKings Illinois drawing the most overall bets.
FanDuel's revenue triumph was due to a 12.2% hold that allowed them to generate $24.4 million in profits from a $200.2 million handle. DraftKings took in $229.9 million in bets during July, but the book reported just $18.3 million in revenue because of an underwhelming win rate.
BetRivers Illinois came third in both handle and revenues in the Illinois legal sports betting scene. It took in $52.3 million in bets, with $5.9 million in revenues. PointsBet Illinois was next with $29 million in wagers and $3.4 million in profits, with Caesars Illinois rounding out the top five after $33.2 million in bets.
BetMGM Illinois and PointsBet Illinois closely followed with about $29 million in bets in July.