Georgia Senators Introduce Sports Betting Bill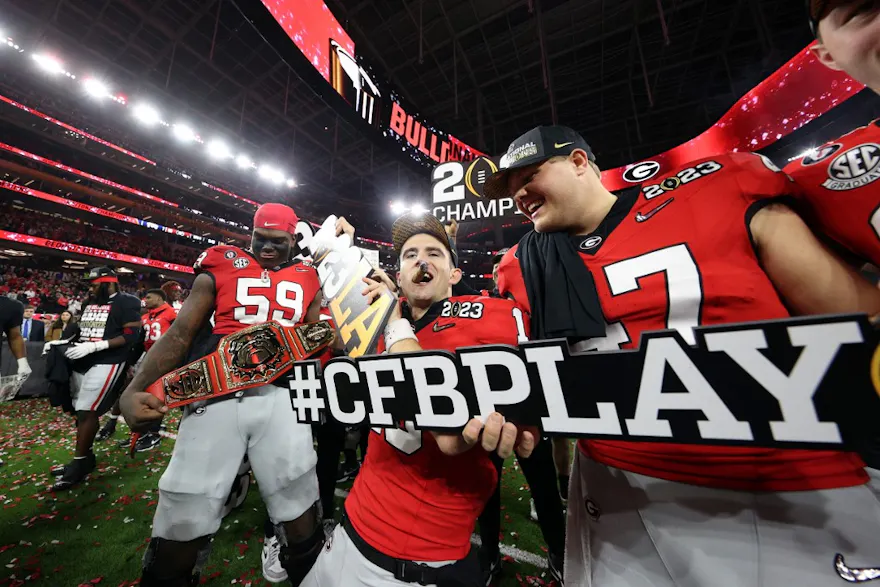 The on-again, off-again plan to finally legalize sports betting in Georgia looks to be on-again after a group of senators introduced a comprehensive sports betting bill in the state.
It marks yet another attempt by Georgia lawmakers after two years of failures to legalize what most feel would be a popular sports betting platform in the Peach State.
Bill SB 57 was introduced Tuesday, a little less a month after Georgia's 2023 legislative session began. It's the latest push from lawmakers who hope to add the Peach State to a list of 35+ states in the U.S. that already have comprehensive sports betting platforms.
All are reporting brisk business and each are reaping the benefits of a healthy tax revenue stream, funding such big-ticket items such as infrastructure and educational programs for their respective states.
Details of the latest bill
The group of Georgia senators has detailed a comprehensive plan for the legalization path. A newly formed Georgia sports betting commission would oversee the regulatory duties and those 21 years of age or older would be eligible to place a legal sports wager.
As many as 18 licenses would be up for grabs among sports betting sites under the proposed bill; nine would go to the state's professional sports teams. Included in that number is licenses for the PGA and NACSAR, which hold popular events in the Peach State.
Another nine licenses would be awarded after what is sure to be a competitive cut-throat bidding process, with the best sportsbooks in the country all in the chase.

The licensing fee is set at $100,000, while the annual renewal fee is $1 million. The tax rate has been pegged at a state-friendly 20% under Bill SB 57.
Bypassing a constitutional amendment
The battle for a legal sports betting platform in Georgia has been stalled in the past thanks to a perceived need for a constitutional amendment and a state-wide vote on such a matter. Lawmakers may have found a way around a massive amendment undertaking. It could expedite the entire legalization process.
Under the new Senate proposal, there is a move to bypass such a constitutional amendment by using existing Georgia state Lottery system and having legal sports betting under its umbrella. This type of model is currently being used in other states like Delaware, Montana, New Hampshire, Oregon, Tennessee, and West Virginia.
Legislative authorization is the only thing that is needed to legalize sports betting if lawmakers get their wish and tie it to the Georgia Lottery. A constitutional amendment would not be necessary. Many lawmakers in charge of such authorization in Georgia have already signaled their support for legalization for their state.
A matter of when?
It seems like just a matter of when, not if sports betting will be coming to Georgia.
Most lawmakers, including Gov. Brian Kemp and new lieutenant governor Burt Jones, seem open to the idea of legal sports betting in their state. The state's professional sports teams haven't been shy about their support for a legal sports betting platform, and half of Georgia residents recently polled are "For" sports betting while 37% are against it. That number was 57% in favor just a few years ago.
Bypassing a constitutional amendment would speed up the legal sports betting process, making it a reasonable goal for sports betting to launch in Georgia in 2023. Bill SB 57 could be the breakthrough that proponents of Georgia's legal sports betting push have been waiting for, and the one that breaks the ice to bring a long-awaited legal sports betting industry to Georgia.
But Georgians have heard it all before. It's all up to lawmakers to get legal sports betting over the finish line. The desire is there, and thanks to Bill SB57, so is the plan to get it done.