FanDuel Announces Partnership with Gronkowski for "Kick of Destiny"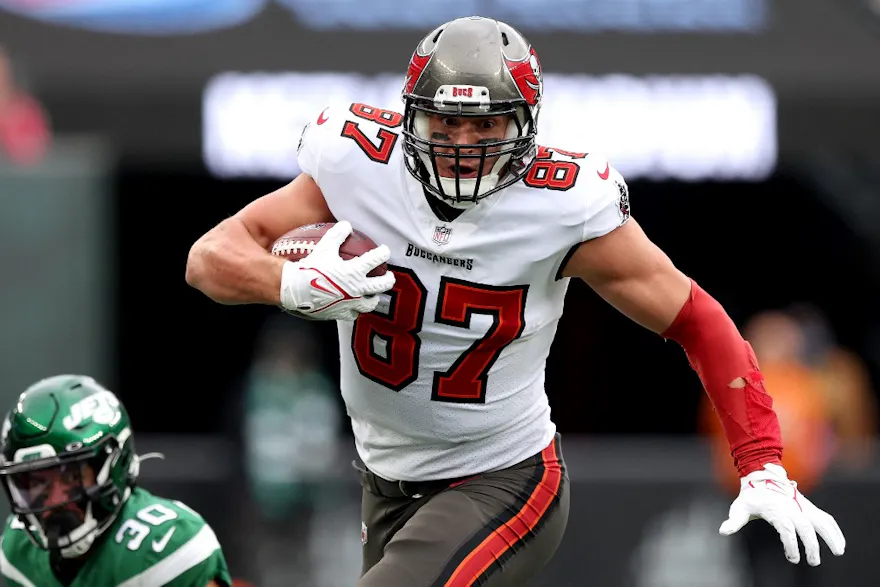 Rob Gronkowski: Field goal kicker? FanDuel customers are banking on a successful transition from the future Hall of Fame tight end, who will attempt to split the uprights at the Super Bowl as part of an intriguing promotion with FanDuel Sportsbook.

Rob Gronkowski's playing days are over – but the prestigious pass-catcher will still be in the middle of the action at Super Bowl LVII in Glendale, Ariz.
Gronkowski will take part in the "Kick of Destiny" campaign backed by FanDuel, which is offering sports bettors a share of $10 million in free bets if Gronk can connect on a field goal at the Super Bowl, which is being held at State Farm Stadium.

Gronkowski, who won four Super Bowls, appeared in five Pro Bowls and scored 92 touchdowns in 143 career games, introduced the promotion with this commercial:
You likely won't see any Super Bowl odds offered on Gronk's pressure-packed kick, but countless bettors will still have a vested interest. Any customer who places a Super Bowl bet of five dollars or more on FanDuel will win a share of the $10 million free bet pool if Gronkowski successfully kicks the field goal.
The announcement comes just over two weeks after FanDuel introduced Gronkowski as a brand ambassador, further strengthening its stable of household names in the sports industry.

In addition to the "Kick of Destiny," Gronkowski will play a significant role in many aspects of the company's business, including appearing regularly on its network FanDuel TV with Kay Adams, making sportsbook picks and suggested bets, making appearances at top-tier FanDuel events and more.
The Super Bowl ad campaign will follow Gronk's journey throughout the NFL playoffs, including his training with a legendary NFL kicker.
It is not surprising that a sportsbook would like to be affiliated with Gronkowski. Not only was he the premier player at his position during his best days in the NFL, but his public persona has been that of a lovable party animal.
He is obviously a good sport, willing to take on a new football challenge in front of millions upon millions of viewers. That should be enough to draw interest and that is the name of the game for FanDuel. They would like the betting experience to be focused on fun – and Gronkowski is good-natured enough to fit that model.