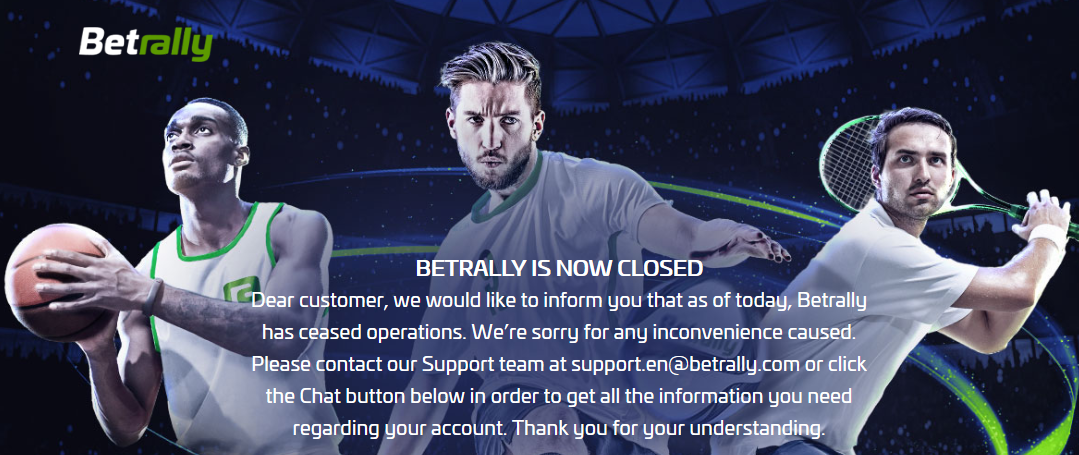 Online sportsbook BetRally has announced their closure.
The sportsbook has asked players to contact their support at support.en@betrally.com for information pertaining to their accounts.
BetRally Website Message to players:
"Betrally is now closedDear customer, we would like to inform you that as of today, Betrally has ceased operations. We're sorry for any inconvenience caused. Please contact our Support team at support.en@betrally.com or click the Chat button below in order to get all the information you need regarding your account. Thank you for your understanding."
SBR asks players to provide feedback on the process of withdrawing their funds from the online sportsbook. Players can write to help@sportsbookreview.com.