BetPARX Launches Mobile Sportsbook In Ohio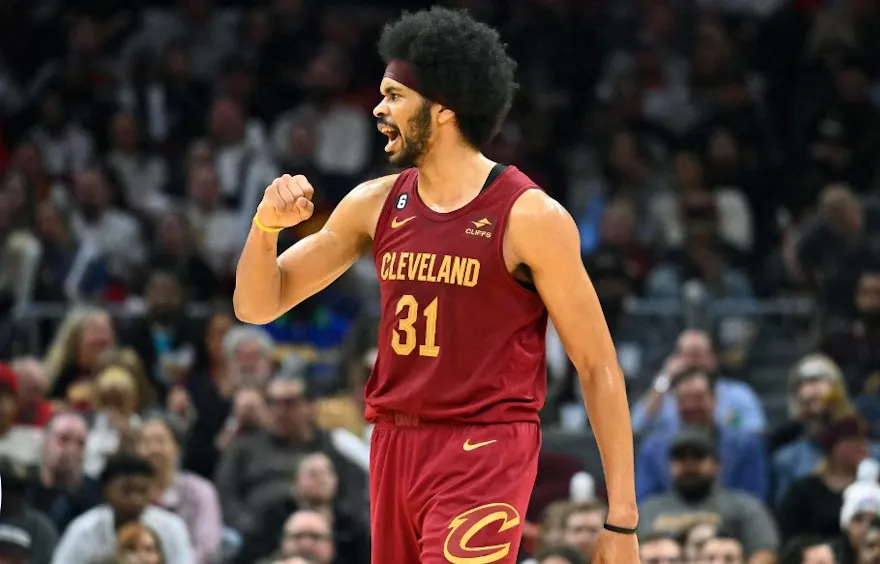 Bettors in the Buckeye State are adding to their list of 17 active sports betting sites not even two months after the state's legal market went live.
BetPARX announced its official entry into the Ohio sports betting market the day after Super Bowl 57 with the launch of its mobile sportsbook. The operator is partnering with the PGA Tour's Memorial Tournament, which is a week-long golf event hosted annually at Muirfield Village Golf Club in Dublin, Ohio. This year's tournament will be conducted from May 29 through June 4, and this will be the second consecutive year in which BetPARX is recognized as the exclusive mobile sports betting sponsor of the tournament.
Last spring, following Ohio's passage of legal sports wagering legislation, betPARX was also named an official betting operator of the PGA Tour. The options for Ohio sports betting promos will grow too as BetPARX is shelling out special welcome offers to its new users, like automatic entry into a drawing where the winner claims a $25 sports bonus bet every week for five years. Bettors in the state can now download and wager via the BetPARX mobile sportsbook app in Ohio which is available on iOS, Android, and desktop.
Ohio sports betting plays big for Super Bowl 57
The Ohio sports betting market accounted for the second-largest number of wagers on the Super Bowl, according to data reported by GeoComply—a company that specializes in fraud detection and cybersecurity for the sports betting industry by identifying a sports betting app user's true identity and geolocation.
Vancouver-based GeoComply conducted a record 100 million geolocation checks across 23 states and the DC sports betting market during the course of Super Bowl weekend, which is a 25% year-over-year increase from last year's big game.
Contributing to that surge was definitely the addition of mobile sports betting in Ohio since 12.6 million of those geolocation checks came from Ohio-based bettors. This tally trailed only the 13.9 million geolocation checks registered by the New York sports betting market, which is the largest market in the entire U.S. sports betting industry after smashing nearly every conceivable metric record in 2022.
Ohio bested the neighboring Pennsylvania sports betting market which took third overall with 11.8 million checks, but it should be no surprise that PA sports betting enthusiasts got in on the action with the Philadelphia Eagles playing in the game. Despite only launching its online sports betting marketplace on January 1, Ohio still managed to beat all other states in total unique accounts registered with GeoComply during Super Bowl 57's festivities with its 1.1 million leading the way while New York came in second at 851,000.
Other mobile sportsbooks in Ohio
With 16 other mobile sportsbooks in Ohio already collecting bets and the potential for up to 25 total operators to be active by the end of 2023, BetPARX has its work cut out for it when it comes to competing for market share that features many of the best online sportsbooks in the country. BetPARX is certainly hoping its partnership with the PGA Tour and exclusive sponsorship with the Memorial this summer will boost its chances of becoming known as one of the best sportsbooks for golf betting. Until then, the operator will clash with the rest of the mobile sportsbooks in Ohio which are:
WynnBet received an online sports betting license from the Ohio Casino Control Commission in mid-January and has yet to launch its mobile sportsbook in Ohio. Barstool is actively expanding its footprint within the Ohio sports betting market by opening two new retail sportsbooks in Ohio just in time for Super Bowl weekend, which will only bolster engagement with its mobile sportsbook product.
Betfred made headlines by announcing early payouts on all futures bets placed on the Cincinnati Bengals to win the Super Bowl even before the AFC Championship Game was played, which paid off well for those bettors since the Chiefs ended up beating the Bengals and made for an effective publicity stunt for the UK operator in this hot new market.
Even bet365 came out swinging in the beginning stages of Ohio sports betting with its announcement of a partnership with the Cleveland Guardians of MLB. And with the usual juggernauts also in the field of play, will BetPARX be able to make enough of its own moves to be competitive in the Buckeye State?