2022 NFL Draft Betting Trends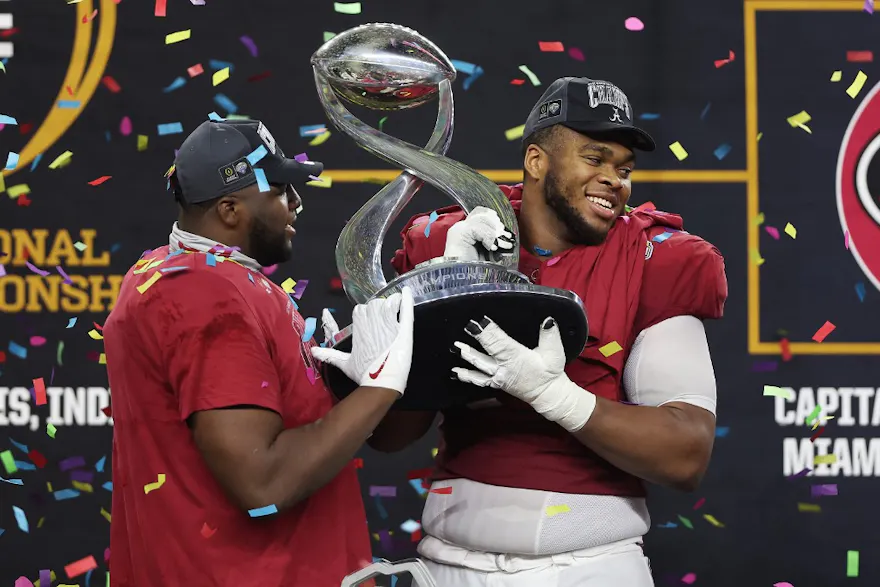 BetMGM released its latest 2022 NFL Draft betting trends Monday.
Here's a look at the betting insights ahead of the 2022 NFL Draft, which begins Thursday, April 28.
First Overall Pick
Line movement
Evan Neal: opened +2500, now -110Ikem Ekwonu: opened +10000, now +175Aidan Hutchinson: opened +100, now +600Kayvon Thibodeaux: opened +450, now +1800
Ticket Percentage:
Evan Neal 30.2%Aidan Hutchinson 13.9%Ikem Ekwonu 11.2%Kayvon Thibodeaux 10.5%
Handle Percentage:
Evan Neal 43.7%Ikem Ekwonu 10.9%Kayvon Thibodeaux 10.4%Aidan Hutchinson 10.1%
Biggest Liabilities:
Evan NealIkem EkwonuCharles Cross
RELATED: Malik Willis Shows Why He's Favorite To Be First QB Selected at Draft
NFL Draft Positions
Check out the latest comprehensive and most trusted Sportsbook Reviews by SBR here.
The 2022 NFL Draft projects to play out a little differently than most of the drafts over the past decade. A quarterback has been selected first overall in 10 of the past 13 drafts, however, the Jacksonville Jaguars picked their franchise quarterback, Trevor Lawrence, first overall last year.
Unless Jacksonville trades the first overall pick, a non-quarterback is all but guaranteed to be selected first overall this year. Liberty quarterback Malik Willis (+3000) has the shortest odds among signal callers to be selected first overall.
RELATED: NFL Picks and Predictions
Instead, the Jaguars are projected to select Alabama offensive tackle Evan Neal (-110) or North Carolina State offensive tackle Ikem Ekwonu (+175), at least according to the odds. Selecting a game-changing lineman to protect Lawrence makes sense, after all.
The shift in odds has seen Michigan edge rusher Aidan Hutchinson's number soar to +600, and Oregon edge rusher Kayvon Thibodeaux is also way up to +1800.
Furthermore, BetMGM's recently available draft position props reinforce the expectation that Jacksonville will be looking to select an offensive tackle.
RELATED: NFL Division Odds Released
Make sure to keep an eye on our Live Odds page throughout the week to get the best lines possible and connect with others in the SBR community on our popular sports betting forum.